Residents Must Stop Eating Dog And Cat Meat To Avoid Spread Of Rabies, Authorities Say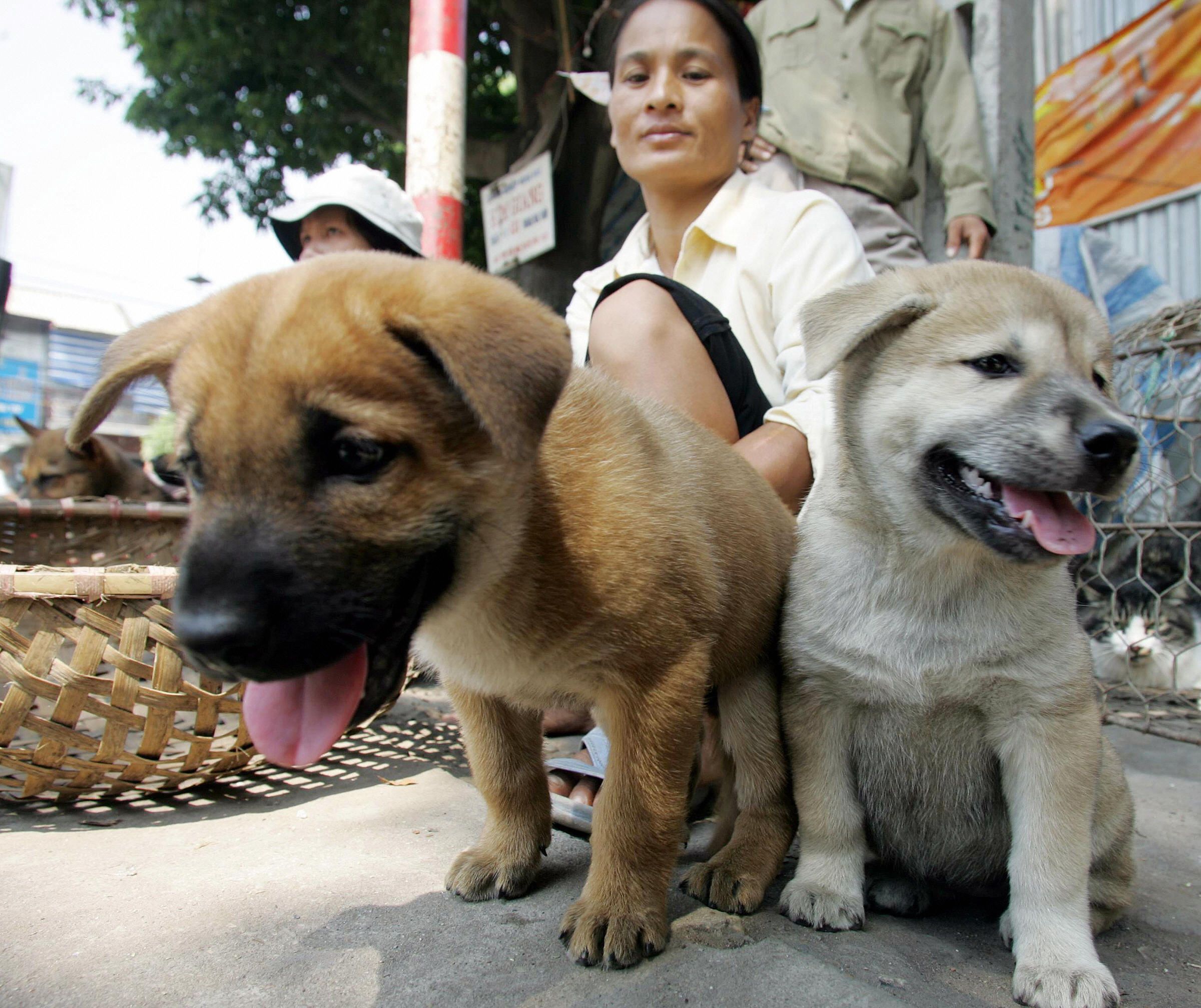 Residents in the Vietnamese capital of Hanoi were told on Tuesday to stop eating dog and cat meat, in an effort to fight the spread of rabies and other diseases.
"The trading, killing, and use of dog and cat meat has brought on a negative reaction from tourists and expatriates living in Hanoi," a statement from the Hanoi People's Committee said, according to Channel News Asia, noting that it wanted foreigners to perceive the city as a "civilized and modern capital."
Vice Mayor Nguyen Van Suu announced the initiative, which is part of a nationwide effort to end the spread of rabies by 2021. The announcement could cause controversy, as many Vietnamese find dog meat to be a delicacy and believe that it increases stamina, The Associated Press reported.
"People eat dog meat and there's no problem. I serve customers from South Korea, the United States, and other countries," Nguyen Thi Minh, the owner of a dog meat restaurant in Hanoi told The Independent. Officials said that 10 percent of the 493,000 dogs and cats in the city are raised for commercial purposes and sold in one of over 1,000 stores.
Three people have died and two other cases of rabies have been confirmed this year in the city, which is known for its diverse foods such as hot pot turtle meat, fried frog meat and fertilized duck embryo.
Meanwhile, the U.S. House of Representatives passed a bill on Wednesday that would ban the killing of dogs and cats for human consumption. Although the practice is legal in 44 states, others like California, Georgia, Hawaii, Michigan, New York and Virginia have laws that make the consumption of dog and cat meat illegal.
"Dogs and cats provide love and companionship to millions of people and should not be slaughtered and sold as food," said Republican Representative Vern Buchanan of Florida, who sponsored the bill alongside Democratic Representative Alcee Hastings from the same state, according to a press release.
Hastings also released a statement following the vote, saying that he was "proud to have championed this effort in Congress to explicitly ban the killing and consumption of dogs and cats across the United States."
The Senate will now have to vote on the bill before President Donald Trump can sign it into law.