Denver Residents Vote to Rebrand Neighborhood Named After KKK Member
A neighborhood in Denver, Colorado named for a former city mayor and Ku Klux Klan member will be rebranded, ending a decades-long battle by activists.
The residents of Stapleton voted to rename the neighborhood Central Park on Saturday, The Denver Post reported.
Options for the new name were whittled down from an initial list that included 80 choices, including some that honored Black or indigenous historical figures.
But Central Park, because of the green space that runs through the neighborhood, ultimately beat out "Skyview" with more than 63 percent of the votes in the final round.
"It's our sincere hope that each one of us... treats this moment with fresh eyes and a common goal to treat each other with kindness, compassion and respect," Amanda Allshouse, the president of the board of Stapleton United Neighbors, said, according to the newspaper.
The neighborhood was named for Benjamin F. Stapleton, who was Denver's mayor for a total of 20 years between 1923 and 1947.
The announcement that it would be changed came after decades of efforts by activists in Denver to change the offending name.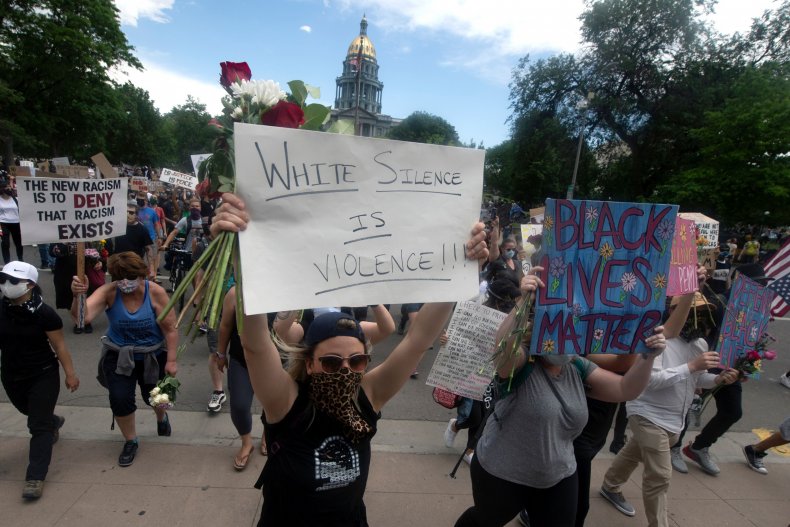 Over the years, there have been unsuccessful votes to change it. More than 65 per cent of voting property owners opted to retain the name in a referendum held last year.
But according to the Post, the debate was reignited by the nationwide reckoning on race touched off by the killing of George Floyd, a Black man, by Minneapolis police on May 25.
In June, Stapleton's neighborhood group announced they would seek to change the name again after protests against racism took place in Denver.
Walker Stapleton, the great-grandson of the former mayor as well as a former gubernatorial candidate and state treasurer, tweeted after the announcement that he was disappointed that the previous votes were being overlooked.
But he added that he supported the name change if it "brings more equity, fairness and opportunity" for Denver and Colorado residents of color.
JuJu Nkrumah, a Black woman, had been fighting to change the neighborhood's name since the 1990s, before people had even moved into homes being constructed on the site of the city's former airport.
She told the Post that she avoided going to the neighborhood, considering the name a slap in the face to Black people.
Nkrumah added that she would have preferred if another option had been chosen for the new name, calling the two final choices "safe," but is ultimately just glad the Stapleton name is gone.
"I give thanks and appreciation to my ancestors," Nkrumah told the newspaper. "I'm so sorry they had to live with that in their face for so long. It's finally going to be over."
Allshouse, Stapleton United Neighbors and Denver Mayor Michael Hancock's office have been contacted for comment.