Resilience is the Secret of Successful Cities Everywhere | Opinion
As the global COVID-19 pandemic has finally shown signs of waning—at least in the number of people becoming extremely ill and dying—city governments around the world are actively taking stock of how they have fared in protecting the health of their citizens over the course of the pandemic and in how they have adapted the delivery of all manner of municipal services through the ebbs and flows of the public health crisis.
Most city administrations are also asking themselves whether or not they see themselves emerging from the pandemic with a clear sense of what to do the "next time" some sort of cruel force comes along to hammer their local economy. No doubt, some are struggling to regain lost ground.
Clearly, some cities have proven their ability to be powerful agents of positive change as they emerge from the pandemic and prepare to confront future urban crises in a smarter, more agile and responsive manner.
The differences between the cities doing the best job of recovering from the pandemic are profuse, but the one attribute they all have in common is resilience—usually manifested through the harnessing of human ingenuity and adaptability at a local level to preserve and strengthen the spirit of the city.
But what are the other markers of a successful, resilient city?
For starters, because of the widespread social distancing measures brought on by the pandemic, many cities had to find a completely different way to work and engage with a public that was essentially told to stay home for the better part of two years. Fortunately, and perhaps unexpectedly in many cases, many of the temporary municipal service solutions implemented as stopgap measures during the pandemic actually proved to work and to work well.
Going Virtual
As a case in point, many cities have found that virtual public meetings can, in fact, be more democratic and accessible than in-person meetings. While live public meetings were forced to be held online during the pandemic, the shift to digital has generally led to more balanced and inclusive discussions about a much wider range of community issues than could occur with exclusively in-person meetings.
While concerns over virtual public meetings have been raised with regard to trust, privacy and a lack of access to technology for some citizens, these issues can be readily addressed and alleviated. Where that has happened, there's no need to dismantle the revamped service delivery programs post-pandemic, as many of the service level improvements are sustainable and can allow cities to better deploy stretched resources for other needs.
Cities themselves are also becoming more outward looking when it comes to devising solutions to local problems. The digital collaboration and engagement technology they implemented to keep things running through the pandemic is now enabling them to much more easily and effectively connect with their peers in other cities to discuss common problems and brainstorm creative ideas to resolve them.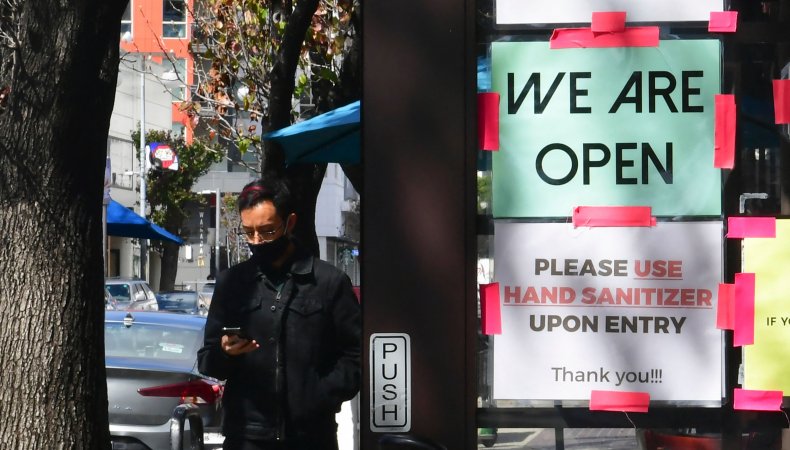 Gathering information and connecting people who are willing and able to share their experience and knowledge is happening much more quickly and easily than before. It's happening almost organically, but across jurisdictions, boundaries and borders.
Smart City Tools
Urban resiliency is influenced by a city's ability to plan for disasters and respond agilely to change, aided by smart city tools that have the capacity to predict how public services need to be adjusted. Parametric modeling is an example of a smart city tool that was successfully deployed in the city of Los Angeles to support the city's response to COVID-19.
Parametric design leverages data sets to create flexible models of cities, buildings or transit infrastructure. Overwhelmingly, the pandemic impacted health care and education systems globally. In response, IBI Group worked with the city of LA on a volunteer basis to develop parametric models that considered the preparedness of their health care and educational systems to respond to the pandemic.
Our model considered the number of available hospital beds and resources, and secondary locations such as high schools and gymnasiums that could be converted to support medical services. Based on the Health Metric and Evaluation's (IHME) COVID projection curve, our model was designed to anticipate projected infection counts and inform city officials when to redirect patients to available health care facilities or convert high school gymnasiums into care facilities to accommodate an influx of patients.
During the second phase of work, a strategic approach to returning children to schools and parents to work was developed using parametric modeling. Data from public databases, including where essential workers live, the average family size and the age of children, enabled the model to determine how to safely distribute children among available classrooms to ensure safe social distancing.
The power of parametric modeling is its ability to anticipate potential challenges and offer decision-makers the information they need to make informed decisions about how to adapt to limit the impact global events have on their communities. Ultimately, the use of parametric models could enable any city, including LA, to navigate the pandemic in a timely manner with minimal disruptions to its health care and educational services.
Smart city technology applications like parametric design are not limited to handling day-to-day resource management issues. They can also be used to model what is most likely to happen when a specific resource decision is made, or not made, very accurately predicting what the outcome is likely to be for each decision.
These are precisely the sorts of pandemic-inspired smart city management approaches that will last long after COVID-19 has faded into our collective memories, and which are guaranteed to be part of any resilient city's tool kit long into the future.
David Thom is president of IBI Group Inc., responsible for providing executive leadership and leading the firm's multidisciplinary teams of professionals in planning, architecture and transportation. He has had senior responsibility for many major urban development projects across the U.S., Canada and internationally.
The views expressed in this article are the writer's own.