How to Use Tech to Fight Back in the Trump Era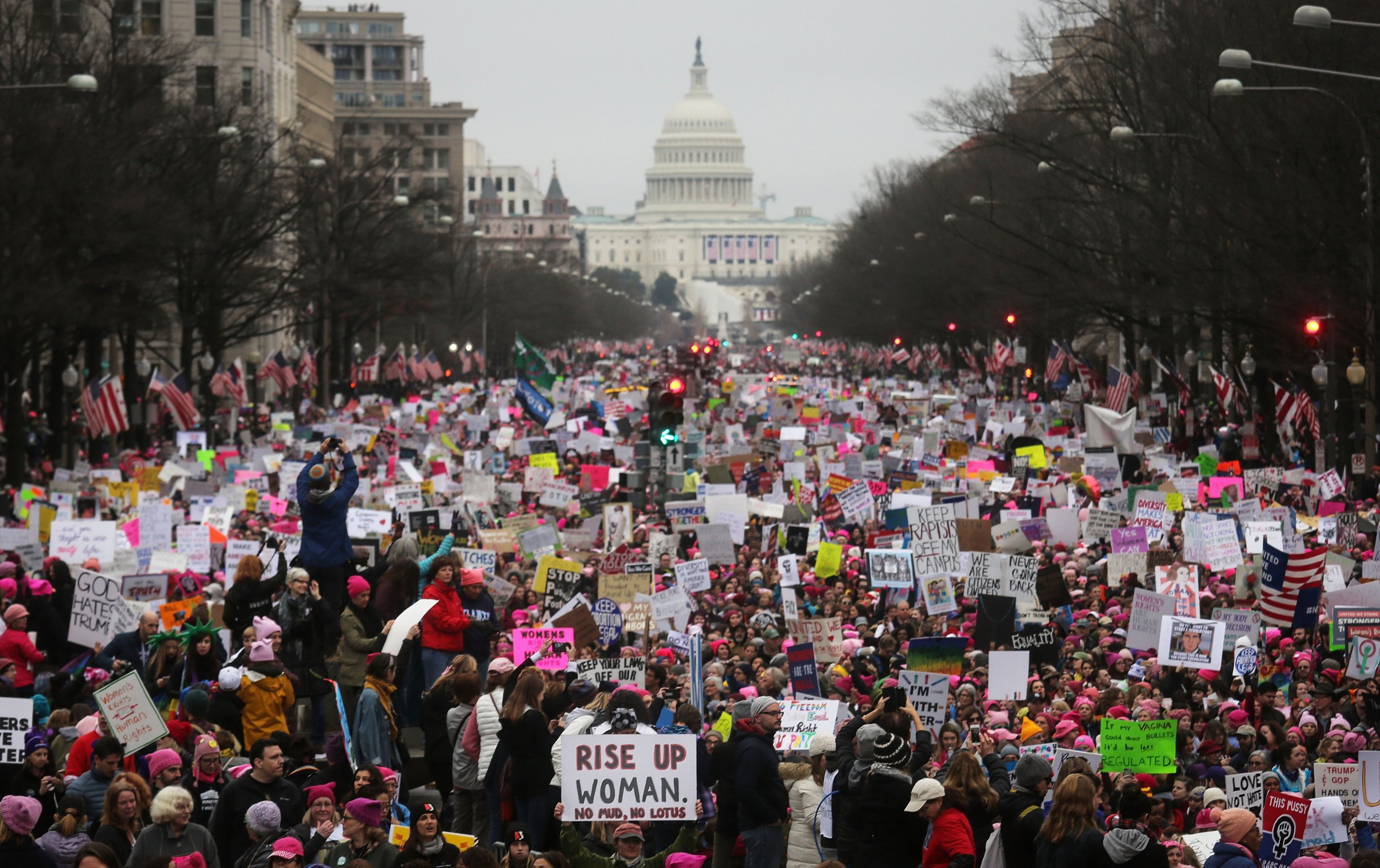 When Barack Obama won the presidency in 2008, his campaign was the first in history to truly leverage the internet as a campaign tool. It demonstrated that large-scale organizing and fundraising through social media was not only possible—it was necessary to win. And now, nearly a decade later, after the election of Donald Trump, tech is becoming an increasingly effective tool for mass dissent.
Most of this digital activism builds on the infrastructure originally created and popularized by Black Lives Matter and Occupy Wall Street. Yet the scale is now much larger, and the targets more diverse. Of the dozens of new sites and apps, here are a few of the best examples of tech being utilized to organize and protest:
Related: Trump Twitter bot monitors market and donates profits to Planned Parenthood
Sleeping Giants
Sleeping Giants aims to take down what it calls "racist" websites by attacking their ad dollars. Since many companies rely on programmatic advertising, they might not be aware of what sites their ads appear on. Thus, Sleeping Giants notifies companies, requesting that they take action and block the offending websites, or risk alienating their customers. So far, they claim over a thousand brands have committed to removing their ads from such sites.
Town Hall Project
To help push activism outside of social media, the Town Hall Project aims to direct online energy into IRL action. It allows users to search for the nearest congressional town halls, so that constituents can voice their concerns directly to their representatives.
Swing Left
Similarly, Swing Left searches for the user's nearest swing district. Then, users can support their local races by helping with the campaign, donating money, or even running for office, all to help take back Democratic control of the House in 2018.
The Daily WTF
In an attempt to make the daily fire hose of news and outrage slightly more manageable, The Daily WTF collects all of the most important events into a bearable daily newsletter. Plus, it has a pretty great novelty URL: WhatTheFuckJustHappenedToday.com.
Trumptax.me
A simple, single-serving site, Trumptax.me offers a "rough, up to the moment total of what tax payers are paying for Donald Trump's personal life: security for his New York City home, vacations, travel for his grown children and more." The minimal site only features an ever-escalating total ($47,457,300 as of February 27) and a short explanation of its purpose. It's also open source; the GitHub page for the project can be found here.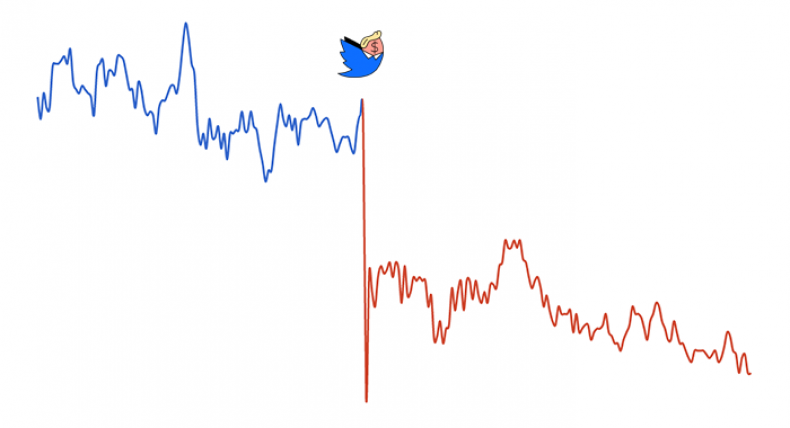 Trump2Cash
Whenever Trump criticizes or praises companies on Twitter, those tweets create fluctuations in stock prices. Google engineer Max Braun decided to create a conceptual bot that trades stocks based on those Tweets. The bot—run via @Trump2Cash—scans the president's Twitter account for any mention of a publicly traded company. Then it runs sentiment analysis on the tweet in question, determining if it's positive or negative, and trades stock based on the result. Braun plans to donate any of the profits to the ACLU, Natural Resources Defense Council and Planned Parenthood.
Grab Your Wallet
This site is a hyperorganized campaign aiming to boycott any product or service connected to the Trump family. Run by Shannon Coulter, it's essentially a massive list of companies to avoid (or, depending on their politics—or yours—support). According to the site, 19 companies have stopped selling various Trump-related products (though they rarely provide a reason).
It Starts Today
To help assist local races, It Starts Today is a subscription-based fundraising PAC that donates to the campaigns of every Democratic nominee for all 468 seats up for election in 2018. Users can selected a monthly fee (in increments of $4.68) that will be donated evenly to every candidate.
5 Calls
This app aims to get even the most phone-shy people to call their elected representatives daily. 5 Calls automates the process, providing numbers to officials based on the user's location and offers easy scripts to follow. It's available on Apple and Android devices. If only there was an app like this for calling one's parents.
White House Inc.
Similarly, White House Inc. focuses on automating phone calls, except it targets Trump's businesses. "Foreign leaders and Wall Street executives know that if they want to reach out to our President, they can just connect with his business associates," explains the site. "Now the American people have a direct line to Trump too." Users provide their phone number and then receive a call connecting them to one of Trump's hotels or golf courses. It works both as an effective protest tool and as a handy service for scheduling your tee time.