New Jersey Man Charged With Theft of Up to 1,600 Respirators Slated for Local Hospital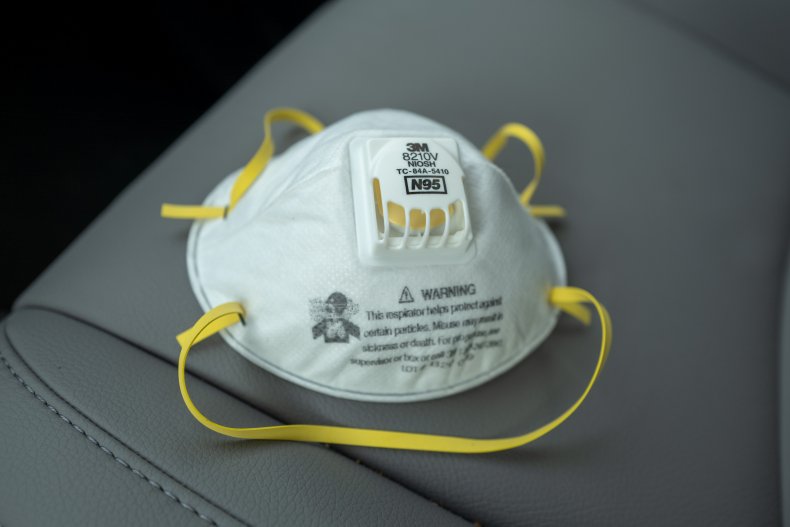 Another New Jersey man has been charged with stealing up to 1,600 respirator masks, essential to front-line workers in the fight against COVID-19.
Attorney General Gurbir S. Grewal said Friday that Stephen Milligan, 54, was charged Thursday with conspiring with another individual to pilfer respirators from a Prudential Financial office located in the northeastern part of the state. That individual, Kevin Brady, 49, was arrested in mid-April for what prosecutors believe was his role in the alleged scheme.
Both Milligan and Brady were on-site electrical workers at the Prudential office, which afforded them access to a caged storage area in the basement where the company had been storing personal protective equipment (PPE) it hoped to donate to a local hospital.
Between March 27 and April 1, according to the Middlesex County Prosecutor's Office, the men took seven to eight cases of N-95 respirators, each containing 200 units. The case was referred to state prosecutors by the U.S. Attorney's Office for New Jersey.
Neither Milligan nor Brady could be reached for comment. If prosecuted and convicted, both men face a potential penalty of 10 years' imprisonment.
Grewal simultaneously announced on Friday a wide range of enforcement actions related to PPE and other critical supplies. His office said that as of this week, it has issued 92 subpoenas and sent 756 cease-and-desist letters concerning allegations of price gouging.
The state's price-gouging statute took effect when Governor Phil Murphy declared a state of emergency on March 9, prohibiting price increases that exceed 10 percent. Grewal says that consumers have reported encountering items such as a single face mask being sold for $30, and a case of paper towels being sold for $65.
In total, his office has received 4,245 complaints related to COVID-19, with 90 percent alleging "unlawful price hikes on essential items."
According to Grewal, several New Jersey residents have, in recent weeks, been charged criminally for spitting at front-line emergency workers, including police officers, after claiming they were infected with COVID-19.
"We're cracking down on those who jeopardize public health and undermine public safety," the attorney general said in a press release. "We have zero patience for those who spit on cops, gouge prices, or try to exploit this pandemic for their personal gain."
New Jersey is among the states hardest hit by the COVID-19 pandemic. With 123,717 cases, the state has the second-highest number of reported infections in the country.
Murphy said Saturday that he received a call from Eric Hargan, the deputy secretary of the Department of Health and Human Services, informing him that "of the 395 hospitals hardest hit by COVID-19," 53 are in New Jersey.