In Response to Georgia Churches Reopening, Pastors Unite to Stay Closed: 'These Are Not Numbers, These Are Souls'
Religious leaders in southwest Georgia are encouraging members of their respective congregations to engage in ongoing social distancing, despite statewide reopening permissions applied to nonessential businesses and places of worship.
As The New York Times reported on Tuesday, many pastors in Albany—a city of 75,000 residents located about 200 miles south of Atlanta—continue to deliver virtual sermons weeks after Georgia Governor Brian Kemp allowed religious establishments to resume in-person services.
Pastor Orson Burton, Jr., who was featured in the Times'report, has emphasized the importance of remaining at home during recent sermons pre-recorded and later shared online. Burton also makes house visits to members of the church congregation who may be conflicted about returning to work settings or other areas of public life. During the visits, he advocates for further shelter-in-place practices as a means to mitigate the spread of the new coronavirus.
"I believe that if we mismanage this moment for the sake of reopening the economy and bringing in money, we can literally set our children, and our children's children, back for generations to come," Burton told the Times, after recounting the outbreak that led to more than 1,600 confirmed cases of the virus and at least 128 deaths in Dougherty County, of which Albany is the largest city. According to figures provided by the U.S. Census Bureau, about 80 percent of Dougherty County's population resides in Albany.
The city was considered a national coronavirus hotspot during early April when it reported one of the highest rates of positive cases per capita in the country.
"These are not numbers, these are souls. These are lives being lost," said Burton, whose father-in-law passed away as a result of Albany's outbreak. "We've been through so much. This is our time to make certain that the people are represented in rural South Georgia, but also to spread wisdom and information that will save a life."
Kemp has received criticism from Georgia residents as well as government officials for what many believe was a hasty approach to reopening businesses throughout the state. During an April 20 news conference, Kemp announced that fitness centers, bowling alleys, salons, barber shops and body art studios were permitted to resume operations with additional safety protocols in place on April 24. Theaters, private social clubs and restaurant dine-in services reopened on April 27 under similar safety guidelines.
Bars, nightclubs and performance venues remain closed through the end of May, Kemp said on Tuesday.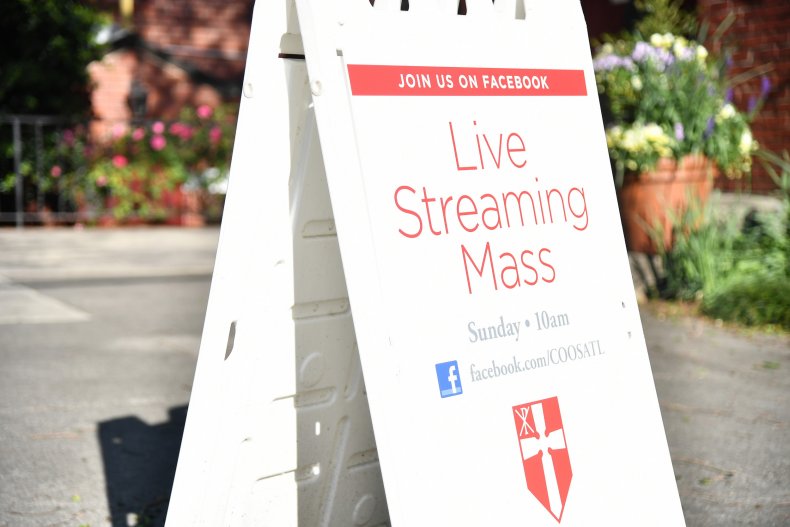 Places of worship across Georgia were permitted to resume in-person activity alongside the state's first wave of businesses allowed to reopen. In a statement issued shortly after his April 20 press briefing, Kemp noted that religious establishments must also adhere to mitigation guidelines.
"For places of worship, holding in-person services is allowed, but under Phase One guidelines, it must be done in accordance with strict social distancing protocols," he said. "I urge faith leaders to continue to help us in this effort and keep their congregations safe by heeding the advice of public health officials. Of course, online, call-in, or drive-in services remain good options for religious institutions."
Since the start of the new coronavirus pandemic, Georgia has reported the tenth-highest incidence of cases compared to all other U.S. states. As of Wednesday morning, at least 35,260 total diagnoses have been confirmed, with 1,495 resulting deaths, according to Johns Hopkins University's tracker.