The Untimely Death of World Traveler Harry Devert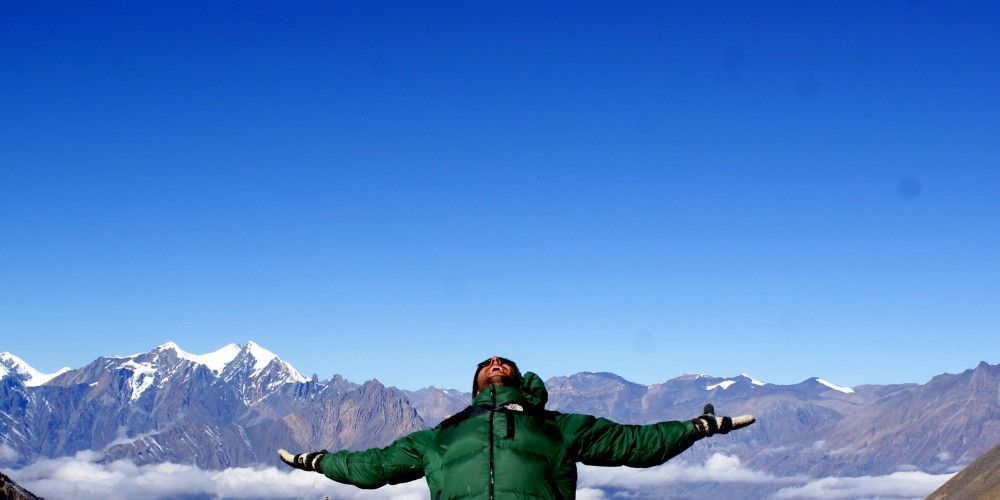 A six-month search ended Thursday, July 18, when DNA tests confirmed that the human remains found in two plastic bags near a beach in southwestern Mexico were those of 32-year-old Harry Devert of Pelham, New York.
A self-proclaimed "gypsy at heart," Devert spent the last five years of his life traveling the world and filling his blog, A New Yorker Travels, with all the ecstasy and wonder of Walt Whitman. Devert's "Song of Myself," titled "My Story in a Snapshot," begins, "I'm the owner of a big smile and a broad taste for adventure…I am a life observer, a world traveler…a thinker, an admirer.… I'm passionate about life and I LOVE living."
"I know I'm lucky," he wrote, "because I've had the chance to see, touch, taste, smell, hear and experience so many of the world's wonders." The only wealth that mattered to Devert was wealth of experience, knowledge, passion and love. When some readers of his blog asked how he funded his travels, Devert prefaced his answer with a sort of disclaimer: "I wish I did something that contributed to society, really helped people, was cooler…than speculating on the price movement of the financial markets, but…truth be told, it fascinates me."
He then went on to describe Sunday mornings of his childhood, when his grandmother's stock market lessons "made [him] feel important" and "ignited [his] curiosity." He worked for H&H Capital for a year and then traded stocks independently until he'd saved enough money to live simply and travel widely—something he'd dreamed of doing since he was a kid, listening to the father he idolized tell stories about his crazy adventures abroad.
In a post titled "Sense of Adventure," Devert wrote about "one hugely impactful moment in my life." When he was 7 or 8 years old, his father took him to a party celebrating the maiden voyage in a Frenchman's quest to sail around the world. The French-born Devert remembered this party in vivid detail and wrote from his then 4-foot-something perspective about his encounter with the sailor: "He greeted my father and then knelt down…his eyes lined up directly with mine.… It was as if we were alone.…
"'Alors, mon petit bonhomme,' he began—'Do you think that I'm going to make it?' I nodded. His face lit up. 'I hope so too,' he told me. 'I'm going to try my best. But even if I don't make it, at least I will have tried. And that's important.' He put a strong hand on my head and shook it playfully. 'It's important to believe you can do anything,' he told me. And just like that, he popped up and was back into the towering world of adults above me."
Devert admitted that he was not sure whatever became of that Frenchman. "His ship wound up having a problem somewhere in the Indian Ocean if I recall," Devert wrote. But he never forgot the sentiment that reigned that evening, the result of so many people "coming together to celebrate a dream—an adventure."
Like the men who inspired him, Devert dreamed of traveling the world. By October 2013, he pretty much had. Over the previous five years he'd "crossed nearly every different type of terrain" using "almost every mode of transportation imaginable.… Except one," he wrote. "I've never ridden a motorcycle."
He declared in this post that he would get his permit the next day, buy a bike and hopefully figure out how to ride home without crashing, which, Devert said, "I'm sure will be an adventure in itself." But the big adventure he was planning would begin weeks later, when he set out to motorcycle across the United States, through Central America and eventually—after stopping in Brazil for the World Cup—to the southernmost tip of South America.
On the morning of January 25, Devert checked out of a bed-and-breakfast in Michoacán, Mexico, the home base of the infamous Knights Templar cartel. That day he sent his last text to his girlfriend, Sarah Ashley Schiear, saying that military officials had just escorted him "out of some area it was too dangerous for me to be." He was on his way to Zihuatanejo to visit the Pacific coast beach that was in the final scene of The Shawshank Redemption. Six months later, his motorcycle and brutally murdered body were found near La Majahua beach in Guerrero.
Senseless violence like the kind that ended Devert's life was, to him, unfathomable. "There is so much good and so much to love in this world I sometimes can't understand how people find time to hate things or even find enough things to be upset about," he wrote. "I don't think life is easy. I think life is beautiful." What a different world this would be if more people shared Devert's heightened sensibility to beauty in all its forms.
Devert described himself as "a simple guy, friendly, open-minded…not a guy who thinks he has the answers. I'm a guy with questions. A guy who loves monkeys, waterfalls and mangoes." He was "a nature lover, an adventure lover, a music lover, a book lover, a sports lover, an arts lover, an animal lover, and above all a human lover."
Such an intense love of life may make a premature death seem all the more tragic, but Devert would probably disagree. He once wrote, "I doubt there's anyone who, on their deathbed, ever lamented pursuing a passion, pursuing a dream; I imagine in fact it would be quite the opposite." Devert dreamed of traveling widely, loving deeply, living fully, and roaming freely, and he did all of those things.
As for his last adventure, perhaps we should defer to one of his most cherished memories: "But even if I don't make it, at least I will have tried," the French sailor told the young Harry. From the way he later wrote about and interpreted that celebration—as held in honor not of a man but of his quest—Devert seemed to still consider a dream's pursuit worth celebrating.
In celebration of the life that Devert lived, and as a proxy for the book that he planned to write, here is an excerpt from his "Story in a Snapshot":
"I've run with the bulls and broken 3 ribs because of it in Pamplona. I've spent time in a small jail in Paraguay, swum in the highest waterfall in the world and almost died swimming in a hurricane. I've climbed the highest Tepui mountain in the world and almost got stuck at the top of a mountain in Brasil until I made a rope out of vines and got myself down. I've sipped champagne on lazy afternoons with billionaires and sipped dirty water on equally lazy afternoons with the homeless.…
"I've slept on a beach in Rio, a bench in Barcelona, a street in India, a cave in Vietnam, a hammock in Laos, a floor in Venezuela, a board with 3 other people in Colombia and I've stayed in some of the world's best hotels. I even slept in a castle once. I've run 3 miles to try and save a bird's life, and I've sat and watched as someone was hacked to death with a machete only a few meters away from me. I choose my battles. I've been in the largest food fight in the world in Spain and eaten some of the world's best in France. I've been chased with a gun in Colombia, chipped my tooth on a gun that was shoved in my mouth in Venezuela…[and] danced with a pirate on a beach in Peru.…
"I've taken a rowboat to a deserted island and fished for my food for a few days in the Philippines, ran out of food after a few days while exploring the jungle in Vietnam in search of the world's largest cave, cut my toe almost completely off while jumping from the backs of moving jeeps in Thailand and managed to sew it back on with the help of a bottle of whiskey and a sock to bite down on. I've seen a baby being born and know there is some pain I will never understand. I've seen the sunrise over Angkor Wat, set over the Himalayas in Nepal and I've seen the Aurora Borealis in Iceland. I've hiked 20km barefoot in the rice paddies of Banaue and Batad, worked in rice fields for food and shelter when I spent all my remaining money celebrating the NY Giants Superbowl victory in a small town in the Philippines and worked at a coffee farm in the hills of Minca. I've trained Muay Thai in Thailand, worked at Mother Teresa's in Kolkata, free dove a crystal clear cave no one has ever been to the bottom of and caught malaria working at a school in the jungles of northeast India.…
"I've charmed a snake and spent 10 days meditating 10 hours a day in an Indian ashram. I've trekked the Himalayas and found a love for swimming with and washing elephants in Nepal. I've tried to track a tiger in a jungle and spent an afternoon watching a rhinoceros take a bath. I've debated philosophy with scholars and with people who were illiterate and gained insight from them all. I've been in some of the poorest and some of the most dangerous parts of the world and to many of the finest, and I still can't tell which I liked more. I think that life is a pilgrimage. My life is something like a small boat in the middle of an ocean driven by the weather and the tide. All I carry is faith. I dream, I search, I love, I live."