Restaurant Cheers as Man Serenades Wife of 43 Years With Original Song
A heartwarming clip is making its rounds online: Alabama resident Ernest Griggs recently used the power of song to express his love for his wife of 43 years, bringing joy not only to her but to everyone who witnessed the scene.
In a conversation with Newsweek, Griggs explained that every year, he likes to "do something crazy" to celebrate his and his wife's June 3 anniversary. The family was dining at a Cheddar's Scratch Kitchen in Orlando, Florida, after gathering in the city for a funeral. Having heard restaurant staff sing "Happy Birthday" to multiple tables, Griggs decided it was time for a song of his own.
"Nobody knew what I was gonna do," explained Griggs. He stood up from his table and belted out a romantic tune—one he had written himself—to his wife, Lyndy.
"Forever," he sings in the clip. "That's how long I'll be in love with you."
"When I met you, girl, you were just 16. But four years later, you became my queen."
As he sings, Griggs shows off some dance moves—inspired by The Temptations, according to WSFA. "Everyone stopped and started listening," recounted Griggs to Newsweek. "Everyone from the kitchen, they came out." Finally, at the end of his performance, the restaurant erupted into cheers.
According to Griggs, he wrote the song for his wife "about a year ago," and while he had performed it privately—with the help of his four "musically-inclined" sons—this was its first public debut.
"He just brought tears to my eyes," explained Lyndy. "It just made me feel good."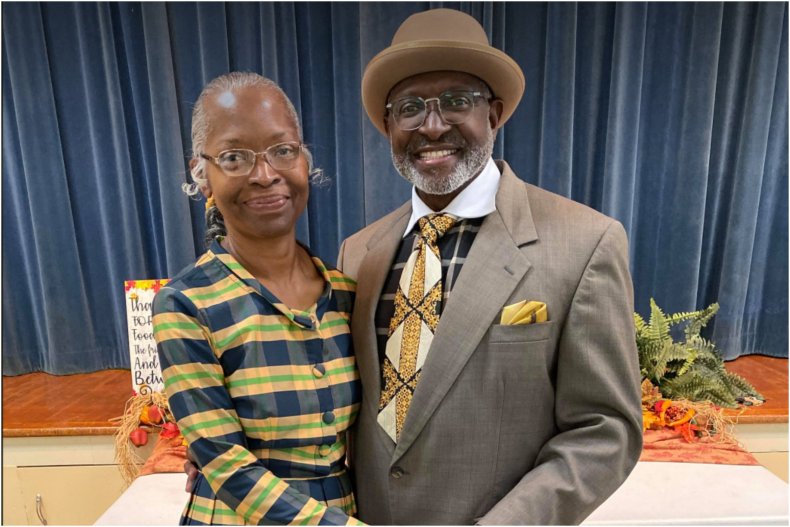 The couple met at a water fountain inside a church when he was 18 and she was 16, when Lyndy "was getting ready to do the youth program for that night" and asked him to read a poem. They first exchanged letters—answering each of their questions about the other—and dated for four years before getting married.
Forty-three years later, the couple is still going strong. "We didn't go to class to learn how to be a successful married couple," explained Griggs, emphasizing the importance of "going on silly dates" and enjoying "the simple things of life" with one another. Religion is also key for the couple: "We trust God, and we trust each other," said Griggs.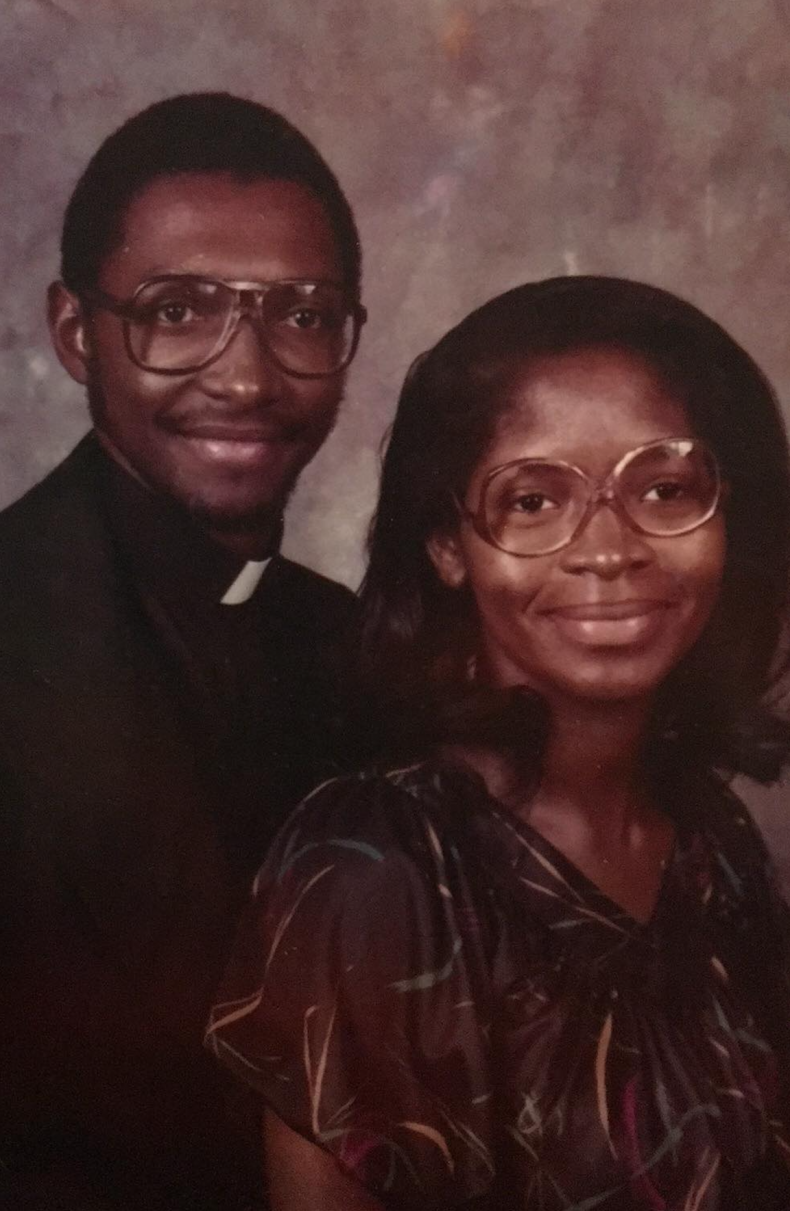 Viewers can't get enough of the sweet duo, as seen by the hundreds of comments on Griggs' video.
"That is the most precious thing I've seen in a long time," wrote one commenter. Another added that the clip "should go viral."
These types of heartwarming gestures don't go unnoticed: in April, an elderly man made headlines after taking hair and makeup lessons in order to better help his wife at home. His wife, who was struggling with her vision at the time, kept burning herself while attempting to curl her hair. At his lesson, he learned how to use a hair curler, protect his wife's skin from burns and even apply mascara. A Facebook post documenting the wholesome scene went viral, amassing hundreds of thousands of reactions and shares on the platform.
Update 7/7/21 11:06 a.m.: This story has been updated with comments from Lyndy and Ernest Griggs and with new pictures.