Restaurant Manager Shot to Death in Front of Wife and Children in California
The family of slain restaurant manager James Vargas are demanding justice and answers after he was shot by two individuals on Saturday night in California.
The shooting happened at the corner of East 92nd Street in South-Central Avenue late Saturday night. LAPD officers were seen attempting to revive James Vargas at the scene of the crime.
James Vargas was out with his wife and two children getting food when he was approached by two men in a car who got out of the vehicle and shot him, according to witness reports.
The two suspects have been described as two Hispanic males who fled the scene in a green Tahoe.
The LAPD continues to investigate the incident and has asked the public to contact the LAPD homicide division if they know anything about the two suspects.
Newsweek contacted LAPD and James Vargas' family for comment.
A man who claimed to have witnessed the shooting told Fox 11: "They were getting food at this place right here. Then they drove up on him asking where are you from, then they are going to just jump out and smoke him?"
He was then asked whether James Vargas replied to this question, the witness replied: "He didn't have a chance to say anything."
James Vargas' family have spoken out, demanding justice for his killing and expressed their anguish at the situation.
Billy Vargas, James Vargas' brother said: "My brother, my friend, I am never going to see again or grow old together."
He then broke down in tears as he reflected on the incident. He added that his brother was a restaurant manager and was a dedicated husband and father.
Billy Vargas described his brother's character: "My brother is not the confrontational type, he was not even the person to pick a fight over anyone."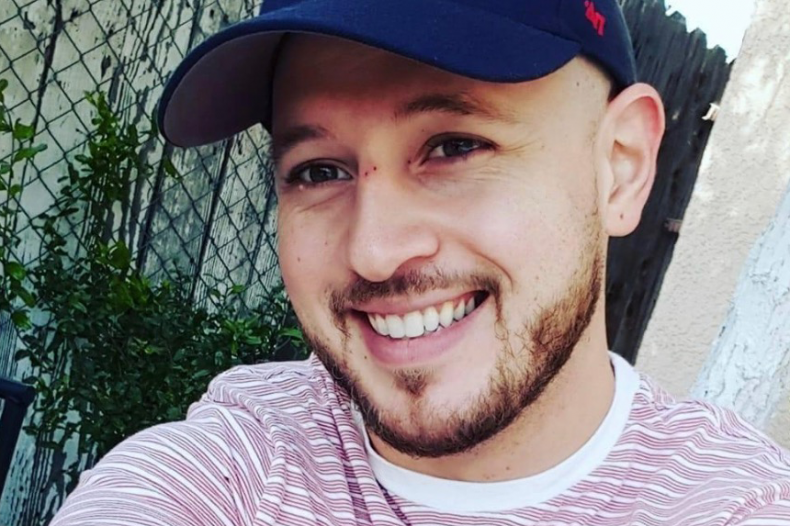 Manuel Rivero, James Vargas' brother-in-law, also praised his character and highlighted the shocking nature of the killing.
He said: "For someone to come up to him and ask him where he is from and not even give him a chance to answer and just take his life away, it is really unfair.
Kathyuska Vargas, James Vargas' sister added: "He was always really kind and happy. He always had a bunch of life in him, he was never one to express anger or be mean to anybody."
James Vargas' family has set up a GoFundMe account in order to pay for funeral expenses. The family also suffered the passing of James' father earlier in the year.
James' brother closed with a heartfelt message to those listening about the importance of family.
He said: "Forget the phones, forget the social media, go out and see your family. Give your family a hug, talk to them and love each other."