Restaurant Manager Throws Chair at Black Customer, Says He Got 'Defensive' at Sight of Black Man
A restaurant manager who threw a chair at one of his black customers after racially profiling him can be heard admitting that he is completely in the wrong in a bizarre video clip shared on social media.
According to Yahoo News, business manager Matthew Fezzey was suspended from Poke Poke restaurant in Chicago, Illinois, over the incident in which he threw a chair at a customer, identified only as Kyle.
Read more: Aide accuses three Ohio Republican representatives of racism, sexism
Fezzey can be heard in the clip admitting to profiling and rationalizing his behaviour, which he says, relatively calmly, is wrong.
"I'm f***ing in the wrong. This is the second time in a row, third time in a row. Two days ago, and I'm not trying to be racist, two black guys robbed two people right here," Fezzey said to Kyle in the video.
Kyle responds straightforwardly: "But sir, you threw a chair at me."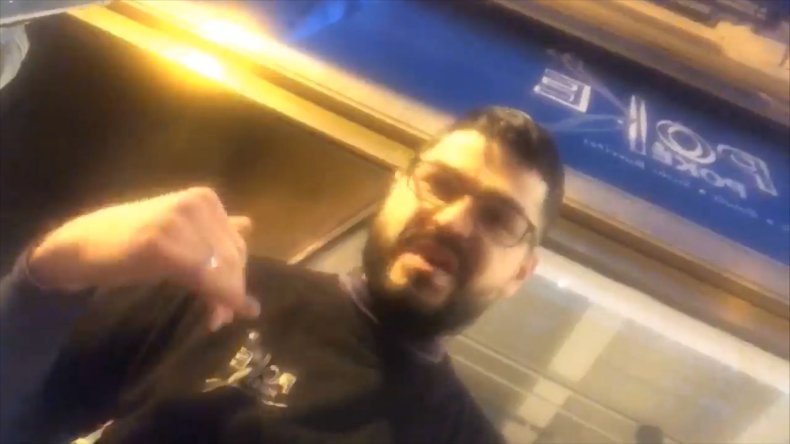 Fezzey continues in an attempt to explain his state of mind in an expletive-ridden rant, but in doing so he gives a clear explanation of how profiling starts. "Listen, three days ago, I had two more black guys. I actually fought them in here," he claims in the footage,
"They tried threatening one of my employees, and I had to fight them… when you guys came in here, I just got really f***ing defensive, really defensive because I had to fight them off all the time. These security guards over here don't do a thing."
As the conversation continues, as shown in the footage, Fezzey says he feels badly and, "As a human being, man, I shouldn't have done that s***."
In a statement to Yahoo, Poke Poke said Fezzey had been suspended until an investigation into his behaviour was concluded. In a separate statement on Instagram relating to the incident, Poke Poke, which describes itself as a "minority owned and operated establishment," said it does "not tolerate discrimination or racism of any kind."
"We are taking this matter very seriously," the post stated. "Racism has no place in today's society and no one should ever be judged on the colour of their skin. There are no excuses for what happened to Kyle and for that we apologize."
Restaurant Manager Throws Chair at Black Customer, Says He Got 'Defensive' at Sight of Black Man | U.S.