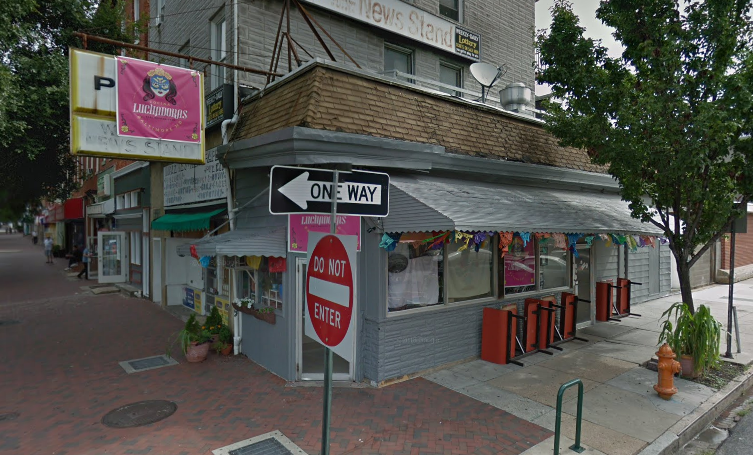 A Baltimore restaurant has allegedly been on the receiving end of threats to burn down the building and for the owner to be killed over a poster that criticizes President Donald Trump.
Rosalyn Vera, the owner of Cocina Luchadoras in the Fells Point neighborhood of Baltimore, informed the police of the threats against her and her business last week, The Baltimore Sun reports.
The calls came from a male on Thursday, Vera told the Sun, threatening to harm her and the business if she did not remove a poster that depicts Trump and includes a message in Spanish that translates to "Donald, you are stupid."
The poster is one of several in the restaurant that speaks out against Trump and his policies, others are favorable towards immigration, the Sun reports.
Vera said she notified the police of the threat and that authorities came to the restaurant and took down caller ID information regarding the two phone calls she received. The suspect's name has not been released by the Baltimore Police Department.
Vera, a U.S. citizen and the daughter of immigrants, said that the alleged threats scared her.
"We're trying to make a living here and not bother anyone," Vera told the Sun.
On Saturday, the news of the alleged threat had made the rounds with community members coming into the restaurant to offer support, the Sun reports.
One of them, Baltimore city councilman Zeke Cohen, posted his support on Twitter, saying: "After criticizing President Trump my friend Rosalyn had her life threatened. Today I went to @CocinaLuchadora to support her. Our diversity makes Baltimore beautiful. Our right to free speech makes America great. I stand with Rosalyn."
Vera told the Sun that she received another threatening call Saturday, but she has no plans to remove the poster.