California Restaurant Owner Says Employees Won't Come Back to Work Because Unemployment Pays Them More
A California restaurant owner says almost half of his employees don't want to return to work, claiming that some say they are making more on unemployment than when they were working.
Giorgio Pierangeli contacted the staff who worked at his restaurant, The Local Table, in Newbury Park after Ventura County announced last week that restaurants could resume dine-in services.
But only five of the restaurant's 11 employees agreed to come back to work despite his assurances that social distancing would be practiced and the restaurant would operate at limited capacity, Pierangeli said.
"We were surprised to see that several of the workers chose not to come back to work," he told Newsweek.
"Some of them were worried about exposing themselves and then going home to potentially expose their older parents or young kids. I wonder if others are hoping to keep receiving unemployment but are not aware unemployment will stop once they have been offered their job back."
He told CBS Los Angeles that some of his employees said "they were making more money on unemployment than when they were working."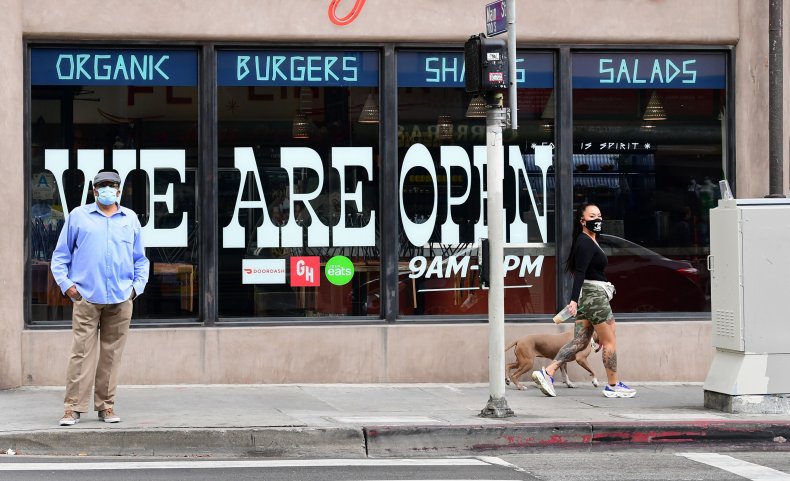 Pierangeli added that he was able to get workers from his other restaurants in Los Angeles County to work at The Local Table, but will struggle to operate all three restaurants when those businesses are permitted to reopen.
According to CBS Los Angeles, Pierangeli said his servers make about $150 to $200 per shift, including tips.
But unemployed workers in California receive up to $450 a week from the state and an additional $600 a week as part of a federal assistance program introduced under the CARES Act for workers affected by the coronavirus pandemic.
However, employees can't refuse to return to work and continue receiving unemployment benefits simply because they fear being exposed to the virus.
California's Employment Development Department has outlined specific eligibility requirements for workers filing Pandemic Unemployment Assistance claims.
The additional $600 payment ends on July 31. The Washington Post recently reported that sources said President Donald Trump has privately opposed extending the extra payment amid concerns it would give workers less incentive to go back to work.
California Gov. Gavin Newsom announced the $600 weekly boost for laid-off workers in April as record numbers of unemployment claims were being filed in the state.
In the four weeks to April 9, California processed around 2.3 million unemployment insurance claims—more than thee total number of claims filed for the whole of 2019, the governor's office said.
The Service Employees International Union and the California Restaurant Association have both been contacted for comment.
This infographic, provided by Statista, shows the U.S. states with the most COVID-19 castes as of May 25.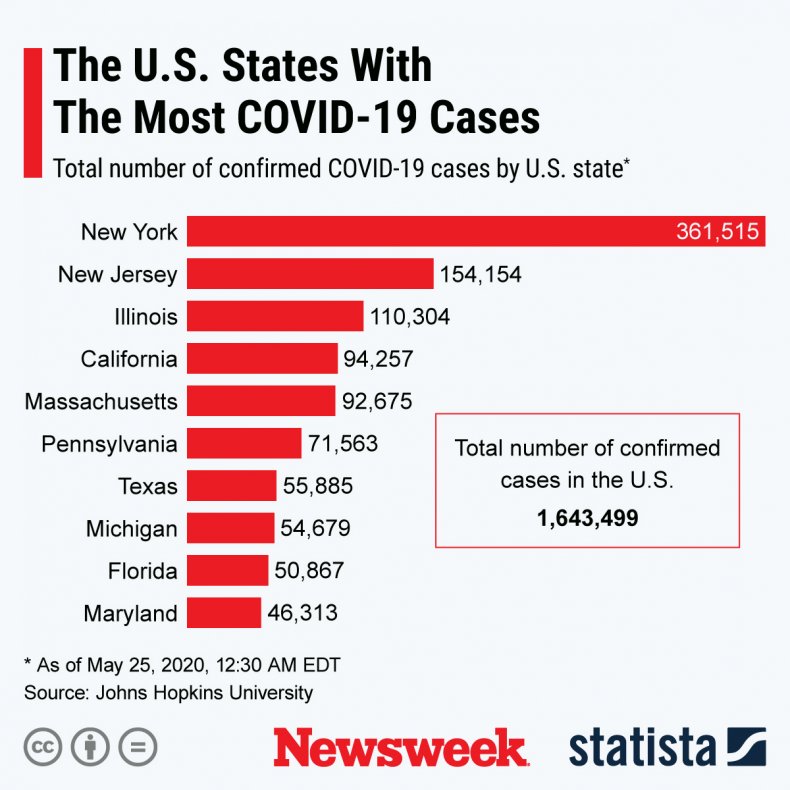 This article has been updated with additional comments from Pierangeli.