Restaurant Owner's Threatening Note to Staff After Kitchen Walk-Out Dragged
A Milwaukee restaurant owner allegedly threatened to "dangle" his workers "from a tall building" after kitchen staff walked off the job.
A viral post in the Reddit forum "Antiwork" on Tuesday claimed that Bob Weiss, owner of Shaker's Cigar Bar in Milwaukee, Wisconsin, sent a raging email to employees after they walked out on April 22.
Reddit user u/Mutt_Bunch amassed over 25,000 votes on a photo of Weiss's email. Before the post went viral, other users shared the same screenshot on different forums and similarly attributed it to Weiss.
The email read, "Dear Staff of Friday April 22, after the escapades of Friday night, we have lost a Chef and a food program. I hope you are happy with how you treated my business."
Weiss claimed that after the walk-out, Shaker's was left "a shadow of what was one of the most prominent venues in the Midwest, with a hard-earned reputation for extraordinary food, beyond what your shallow minds will accept and which has been in existence for almost four decades, certainly before any of you have been alive."
This lamentation escalated to a threat as he continued, "Anyone who needs a lesson in how we treated this in Vietnam...have the balls to look me up."
He went on to blame falling sales on the staff who resigned, calling them "small minded recalcitrant children."
In closing, Weiss said, "You should not be surprised if my Serbian or Cuban collection agents do not find you anytime/anywhere in the next year and dangle you from a tall building. You've cost the business and you deserve to pay the price and you shall."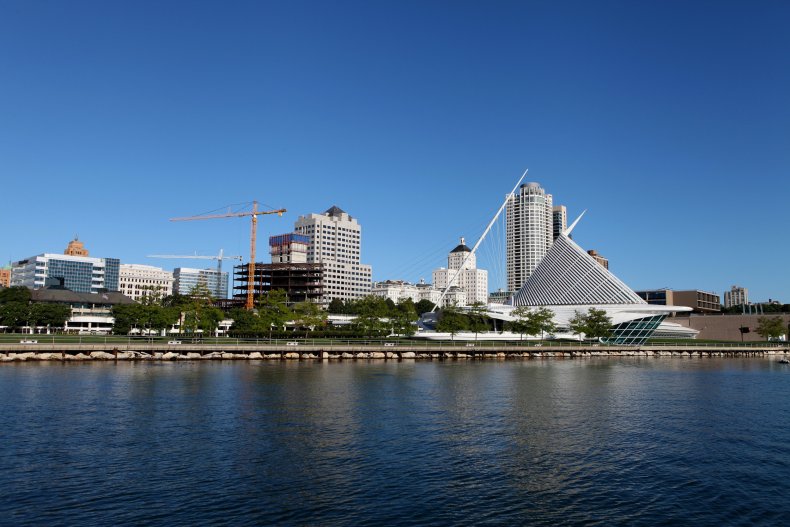 Staff resignations at Shaker's Cigar Bar were also mentioned in a Google review of the restaurant.
"Pretty awful ownership that has caused quite a few issues, especially with customer service," said a recent review. "Head chef walked out—for good reason. Would be sad to see this place go, but happy as a bee to see the ownership get tossed and better ownership take its place."
A response from the owner took a similar tone to the email circulating on Reddit.
"Our over 35 years says much for the quality of the operation," Weiss replied to the review. "Perhaps you should know the facts before you recite internet pablum/cancel culture rhetoric."
Food service workers quit their jobs at a rate of 5.6 percent in April, nearly twice the national average rate of 2.9 percent, according to the Bureau of Labor Statistics.
In a 2021 survey by Joblist, restaurant staff cited low pay as their leading motivation to join the "Great Resignation." The other most common reasons were their desire for a new career, a lack of benefits, difficult customers, long hours and rigid schedules and potential exposure to COVID-19.
Reddit users were stunned by Weiss's threats brazenly put in writing to his employees.
"That's a long winded way to say 'I am so garbage at management my staff walked out and I'm incapable of taking any responsibility so I am blaming you and threatening your life,'" commented one reader.
Another wrote dryly, "Threatening your old staff with extortion? Man that's great to post publicly about, now if anything happens to any of them the police are making him Numero Uno."
Newsweek reached out to Shaker's Cigar Bar for comment.