Restaurant Rescinds Discount for Churchgoers After Atheists Offended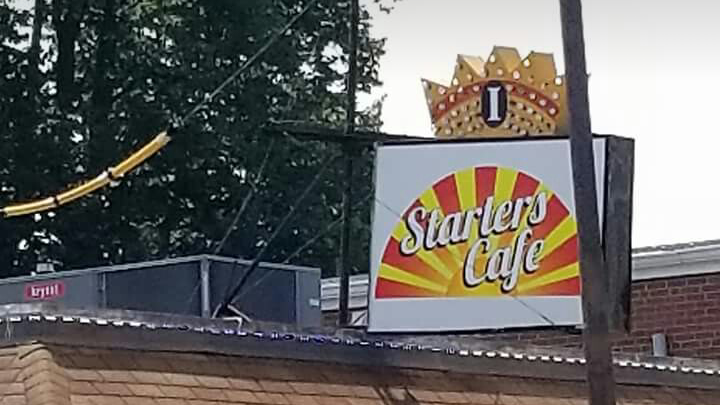 An Ohio restaurant rescinded a discount for churchgoers after the promotion received negative feedback.
Starters Cafe, located in Cheviot, was open for two months when owner Justin Watson posted a promotion on his personal Facebook page offering churchgoers of any faith in the surrounding area a 10 percent discount for coming to Sunday brunch.
The discount offer prompted one negative Yelp review, which called the promotion discriminatory, and garnered a reaction from the atheist organization Freedom From Religion Foundation (FFRF). Its statement said that the discount was a violation of the Civil Rights Act and that the policy was penalizing those who did not have a faith.
"We are shocked that there is such little understanding of the Civil Rights Act and that there could be this kind of confusion naïveté that you can reward some customers for their religious beliefs and penalize others," said FFRF Co-president Annie Laurie Gaylor in a statement.
The message was shared in a closed Facebook group called "Uncensored Politics (and more)" and was originally featured in an article by local news outlet KCBY. The FFRF reportedly followed the statement with a letter to the owner.
Watson told Newsweek on Friday that the offer specified it was inclusive of any house of worship. He said the promotion was an effort to drum up business and was used between 15 and 20 times over the course of two weeks before it was taken down. Watson apologized online after removing the ad and has since issued an all-inclusive 10 percent discount for Sunday brunch services.
"Within a 1-mile radius, there's 10 or 11 churches," Watson told Newsweek.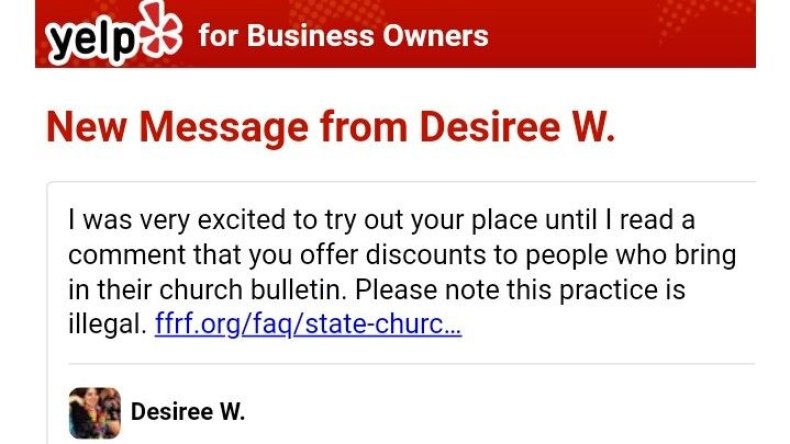 "When [the atheist organization] told me it was a potential legal problem, I took it down. I'm a brand-new business owner, and that's the last thing I need," he said.
Watson said coverage in the media about the ad brought more business into the restaurant. Churchgoers in support of the business, as well as local groups of atheists against the extreme response of the FFRF, had been filling the tables. A new 10 percent discount policy is available to anyone who asks for it during the Sunday brunch hour or has seen a story about the discount in the news.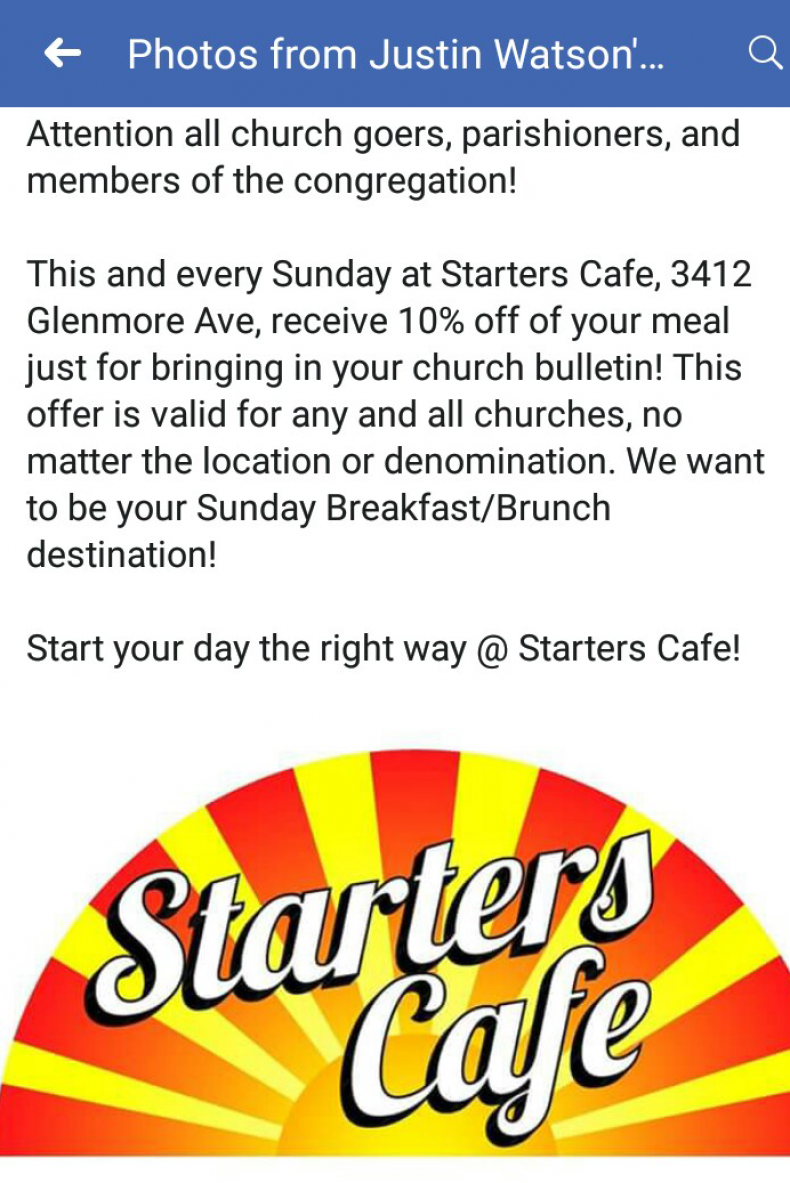 I'd consider myself a Christian, but I'm not an active churchgoer. I work Sundays," Watson said. "Ten percent for anyone is pennies on the dollar, because sales tax here is about 8 percent. It barely covers the sales tax."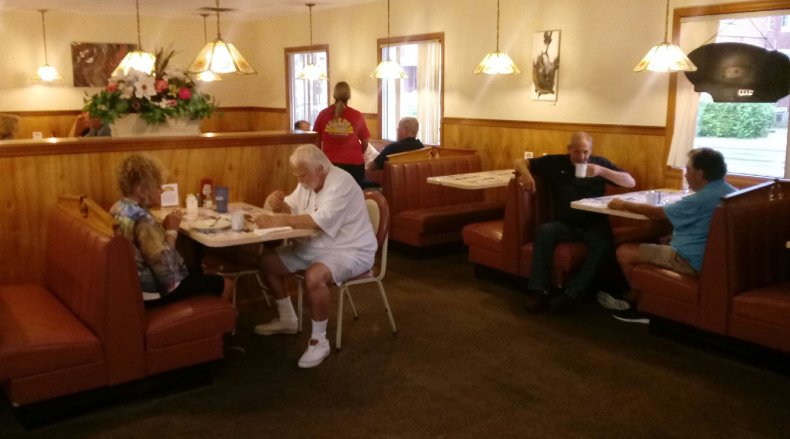 Watson said he did not in any way intentionally intend to cause offense to his customers and didn't expect the situation to escalate into a national news story.
"It's a little weird," said Watson of the whole experience. "I didn't think it'd be such a big deal."