NYC Restaurant Week 2017: 20 of the Best Deals for Lunch and Dinner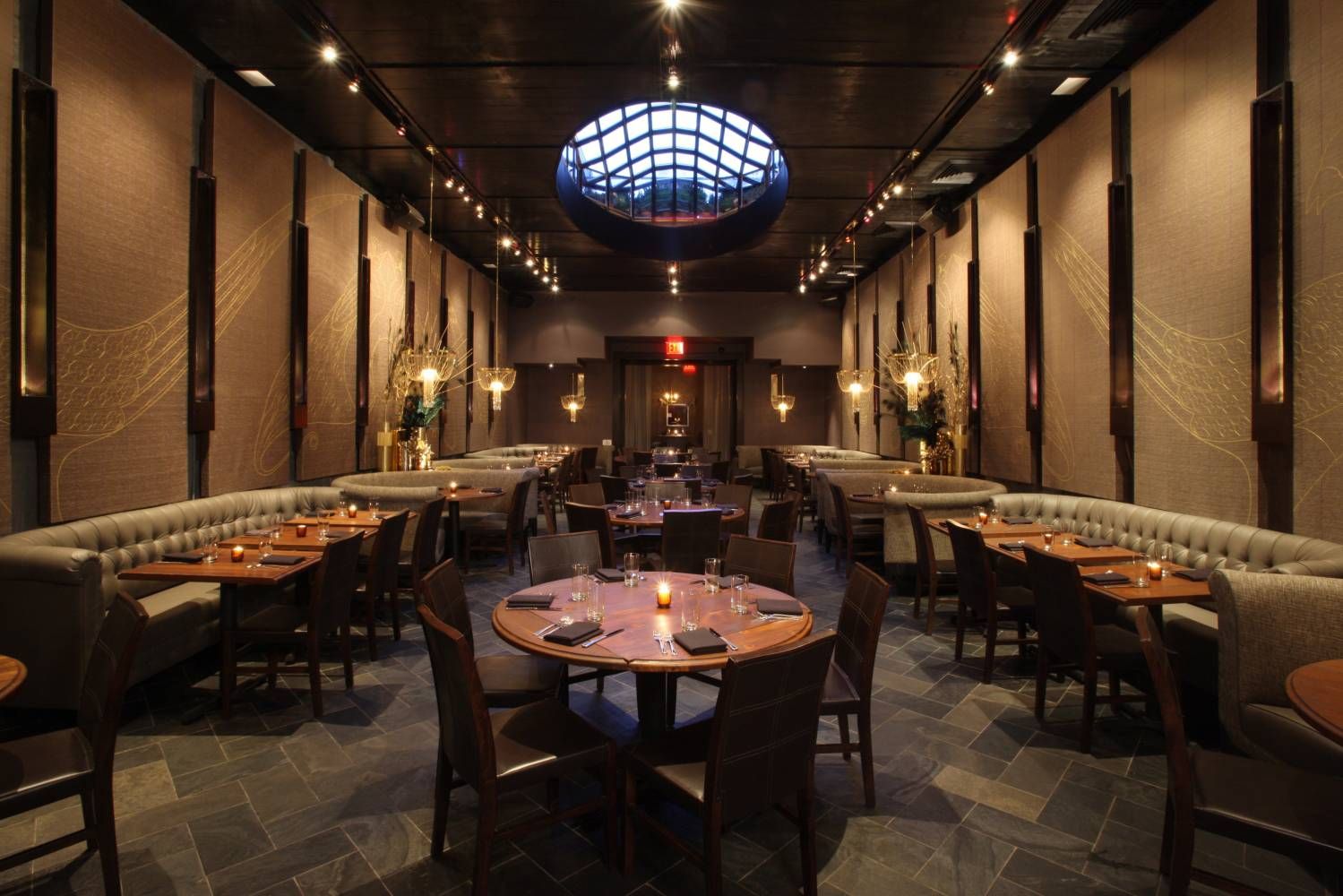 UPDATED--We're halfway through NYC Restaurant Week, which should really be called Restaurant Month, as it runs from July 24 to August 18. Nearly 400 restaurants across New York City are offering discounts and prix fixe deals this summer.
If you have yet to take advantage of Restaurant Week, or if you're simply overwhelmed by the number of choices, here are 20 restaurants offering bargain meals and special dishes until mid-August.
ABC Kitchen
Operated by world-renowned chef Jean-Georges Vongerichten, this trendy establishment is situated within the ABC Carpet & Home department store on Broadway. For Restaurant Week, ABC is offering bargain lunches Monday through Friday.
Beauty & Essex
This lavish, bi-level restaurant and cocktail lounge is decked out in chandeliers and peacocks, but it also has excellent food. Its Restaurant Week dinner menu includes tuna poke wonton tacos, baby back ribs with pepper honey butter and Guinness cupcakes. You can thank chef Chris Santos, who you might recognize as a judge on Chopped.
Becco
If you're looking for heaping plates of comforting pasta and full glasses of Italian wine, look no further than chef Lidia Bastianich's midtown dining room, complete with vintage pots and pans hanging off the walls. It's offering a special three-course lunch menu that comes with an optional wine pairing.
Blue Water Grill
Housed in a former bank, this cavernous restaurant is one of the best places in New York to get fresh, no-frills seafood; the oysters in particular have garnered plenty of awards and praise. The three-course lunch and dinner menus include smoked trout, salmon rolls and s'mores chocolate torte.
Buttermilk Channel
One of the definitive Brooklyn brunch spots, Buttermilk Channel serves chef Ryan Angulo's buttermilk-battered fried chicken and duck meatloaf in a comforting dining room. The $42 Restaurant Week dinner menu also offers chicken liver mousse and a pecan pie sundae.
Calle Ocho
This Latin restaurant, situated in the Excelsior Hotel, plates upscale versions of Spanish and Brazilian dishes. Come for the prix fixe menu featuring guava barbecue chicken and watermelon-glazed pork tenderloin.
Churrascaria Plataforma
The all-you-can-eat Brazilian steakhouse format is nothing new, but Churrascaria Plataforma is probably the highest-quality food you're going to get at such establishments in New York. Its lunch offer includes an all-you-can-eat buffet of sides and an endless parade of servers ready to carve a wide variety of steak, chicken and pork at your table.
Del Frisco's Double Eagle Steak House
This is a classic New York steakhouse through and through, decked out in mahogany and white tablecloths. If you're not into filet mignon or wagyu French dip, the lunch special also includes an avocado chicken wrap and North Atlantic salmon.
Gotham Bar and Grill
Opened in 1984 by Alfred Portale, who is considered one of the pioneers of New American cuisine, Gotham Bar and Grill has gone on to earn a Michelin star and continues to serve chic, upscale takes on American classics. You can choose pan-roasted branzino or duck breast with polenta for the lunch special, and the famous Gotham Chocolate Cake is really worth trying.
Hearth
Italian-American reimaginings get served up here by chef Marco Canora, best known for creating hearty plates of gnocchi. In addition to a bargain dinner menu, Hearth is offering an all-night happy hour at Zadie's Oyster Room just down the street.
Ilili
If you're looking for Lebanese food that ascends to something greater than a plate of falafel and some pita, look no further than Ilili, which serves familiar Lebanese flavors in unfamiliar dishes. Highlights from its Restaurant Week offers include lamb and beef meatballs and a "candy bar" made of chocolate ganache, fig caramel and salted pistachios.
Lupa
One of many entries in the Mario Batali restaurant empire, this East Village dining room serves somewhat more casual fare than Babbo, its pricier New York counterpart. Enjoy many, many pasta choices, along with an expansive wine list.
Lure Fishbar
This trendy SoHo spot looks like the inside of a giant yacht, but don't let that fool you into thinking the food is gimmicky. Offering Restaurant Week lunch Monday through Friday and dinner Monday to Friday and Sunday, Lure serves up modern takes on clam chowder, lobster rolls and seafood curry. And yes, there are plenty of oysters.
Morimoto
An expansion from Morimoto's flagship restaurant in Philadelphia, this subterranean trendsetter typically offers a $135 prix fixe menu, but is currently serving up a lunch special full of exquisite seafood from the Iron Chef himself.
MP Taverna Astoria
Chef Michael Psilakis offers a modern version of Greek cuisine at this Queens tavern. Its wide selection of sausages, small plates and grilled meats is available for lunch and dinner.
OBAO
Updated versions of Thai and Vietnamese dishes are served here, although you can still get pretty good takes on traditional lemongrass soba noodles. Dine among Buddha statues and hanging lanterns Monday through Friday for lunch/dinner specials.
Pig and Khao
Chef Leah Cohen, a former Top Chef contestant, made a splash when she opened in 2012 this trendy restaurant focused on Asian pork dishes. It may be referred to as "Asian hipster," but the food sticks to its roots and is full of flavor. In addition to the typical Restaurant Week lunch/dinner menus, there's a special Sunday brunch prix fixe, "Sizzling Sisig" (a Filipino dish made of pig's head and liver) or longonissa sausage.
Scarpetta
Scarpetta's brand of Amalfi Coast cooking combines traditional Italian techniques with a New York farm-to-table ethos. The three-course dinner menu includes raw red snapper, roasted chicken with farmers market vegetables and a coconut panna cotta with caramelized pineapple and a guava "soup."
Toloache
This high-ceiling bistro offers fresh takes on Mexican food that don't shy away from more exotic ingredients—take the grasshopper tacos, for instance. Try the watermelon salad or Baja sea bass for lunch or dinner.
Victor's Cafe
A tropical Cuban dining room attached to a darkly lit drinking lounge, Victor's Cafe explores a wide range of Cuban flavors in its lunch prix fixe menus. Try the "Salmon Carnaval," the ham croquettes, the plantains stuffed with pork and goat cheese, or the traditional Cuban-style flan.
Newsweek has corrected an earlier version of this story that inaccurately listed the name of a chef no longer affiliated with the restaurant.