This Tiny Beach Restaurant Just Won Best in the World
Pack your bags and don't spoil your dinner, you're going to want to show up hungry.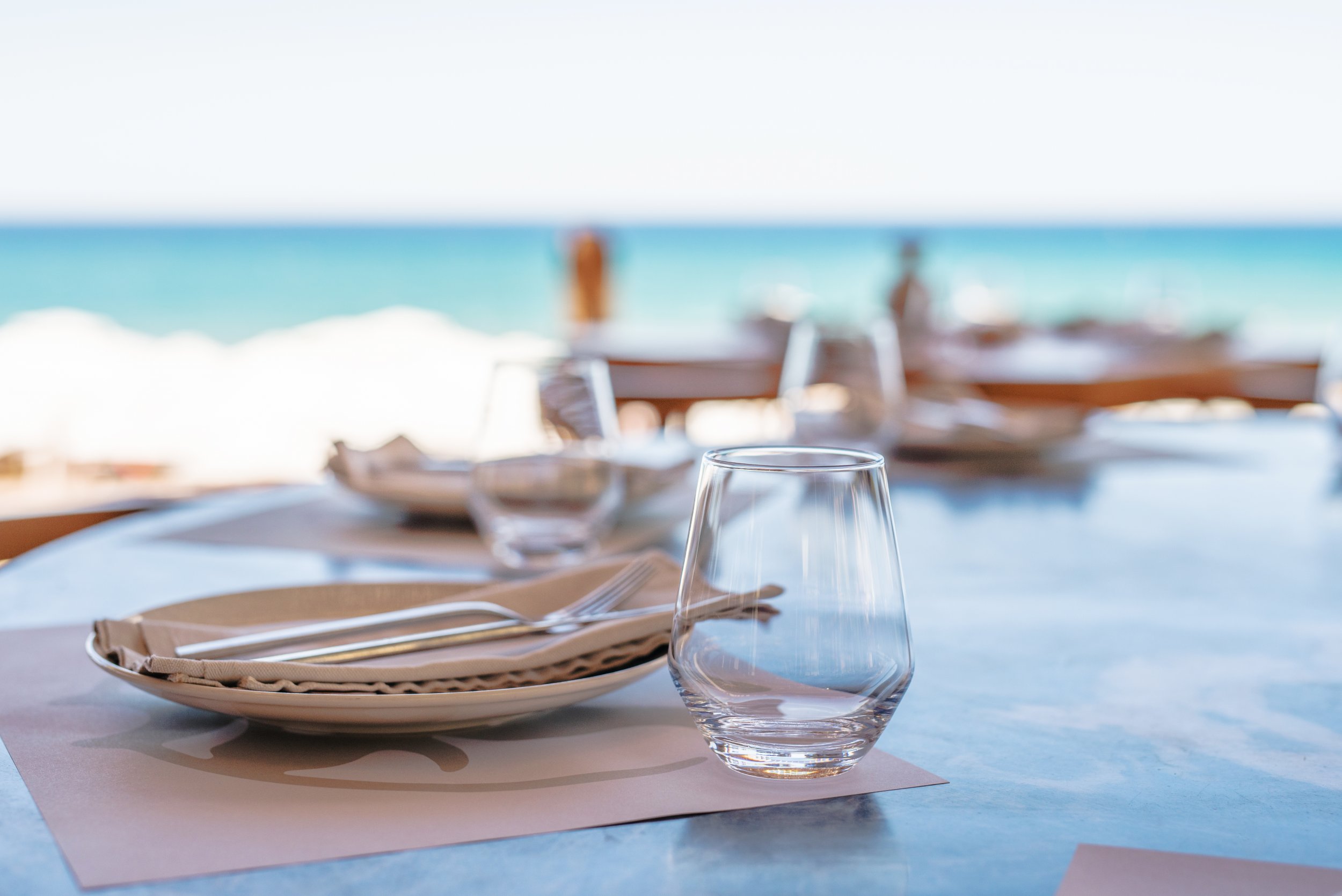 Tired of going to the same place for dinner week after week? Well, you're in luck, because the World Restaurant Awards were just announced.
The awards were created to celebrate restaurants from across the globe and for this inaugural year were judged by an expert panel including socialite and food writer, Tom Parker-Bowles, chefs Romy Gill, Yoshihiro Narisawa, Amanda Cohen, and Rosio Sanchez, as well as food editor, Christine Muhlke. The awards were given to restaurants that, "...reflect the true range and diversity of the international restaurant scene: from fine dining innovators to humble, accessible establishments; major culinary capitals to more remote destinations."
The winners range from restaurants in remote locations to fine dining in urban capitals like Paris, the birthplace of the modern restaurant. Some offer modern takes on classic cuisine like Le Clarence in Paris, France, while others seemingly create their own style of cuisine like Wolfgat, a tiny beach restaurant in Paternoster, South Africa, which was incredibly just named Best in the World.
Below are the 2019 winners:
Restaurant of the Year: Wolfgat (Paternoster, South Africa)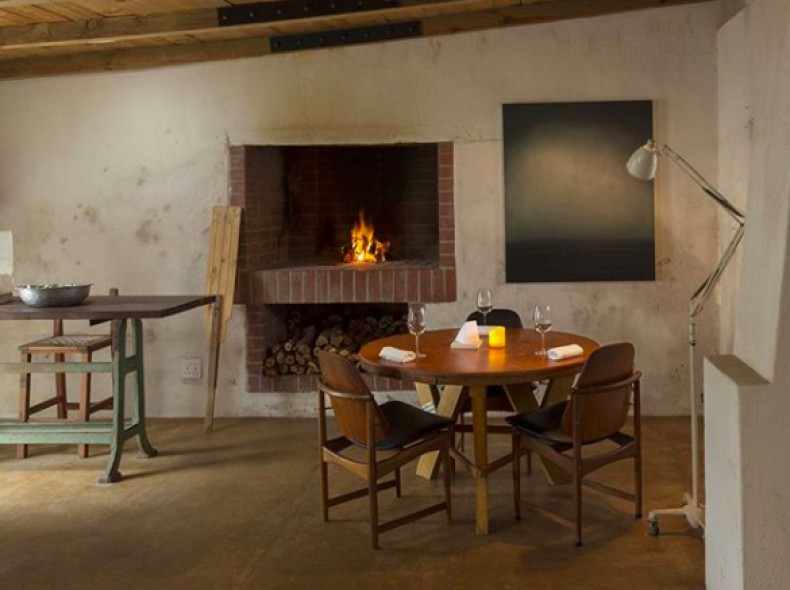 Wolfgat, located on the Western Cape, is unlike any restaurant you've ever visited. "The restaurant is directly on the beach with an ocean view. We could watch the fishermen go out, come back and empty the catch from their brightly colored boats," the panel stated in their assessment of Wolfgat. Led by head chef and owner Kobus van der Merwe, in collaboration with the botanist Rupert Koopman, the menu takes a naturalist approach, allowing the locally sourced food to take on their own flavors and come into their own.
Arrival of the Year: Inua (Tokyo, Japan)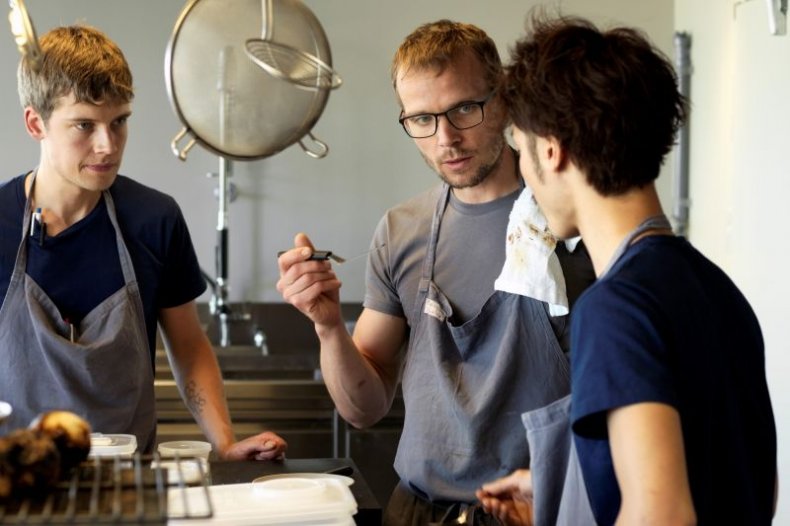 The Arrival of the Year category recognizes the most exciting new restaurant of the year, and Inua certainly delivers on that front. A German-led restaurant in Tokyo serving Nordic cuisine? That's certainly unique, and exactly what head chef Thomas Frebel envisioned when starting Inua. Originally a pop-up restaurant in 2015, Inua quickly grew into something special, largely in part to the love Frebel has for his newly adopted home. "Japan," Frebel says, "that's where I want to spend the rest of my life."
Atmosphere of the Year: Vespertine (Los Angeles, United States)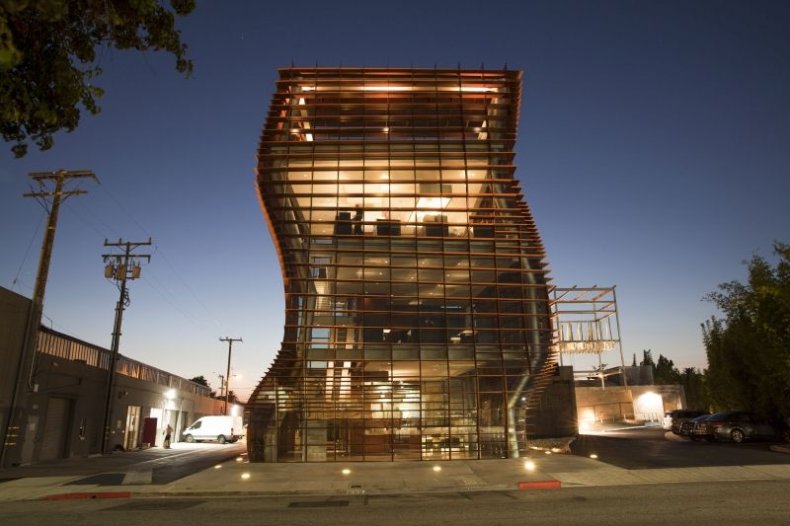 Enjoying a meal at Vespertine is like being inside a piece of art. Located in one of the most unique constructions in Los Angeles, the restaurant, led by Jordan Khan, is about the experience of fine dining. "Jordan Khan's Vespertine is the purest expression of the labyrinthic mind, a one-of-a-kind chef," the panel noted in their assessment. "Think Stanley Kubrick, think David Lynch, two spiritual mentors always ahead of their time."
Collaboration of the Year: Paradiso X Gortnanain (Cork, Ireland)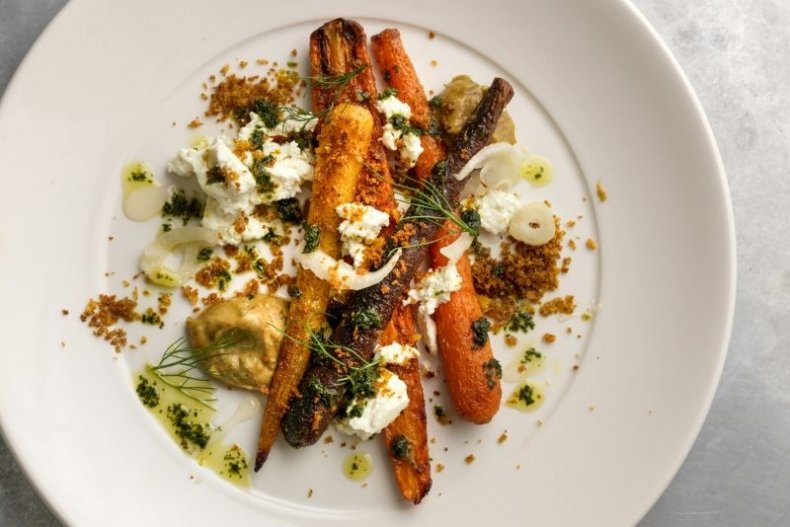 The Collaboration of the Year award recognizes restaurants working in tandem with their suppliers, and Paradiso does that beautifully with Gortnanain Farm in Co. Cork, Ireland. When Denis Cotter, head chef at Paradiso, a vegetarian restaurant in Cork, was looking for a supplier, he discovered Ultan Walsh. "He [Walsh] had an interest in growing things it was assumed you had to import," Cotter said to the panel. "It changed the way we work. Our approach is now more responsive than recipe-driven."
Enduring Classic: La Mère Brazier (Lyon, France)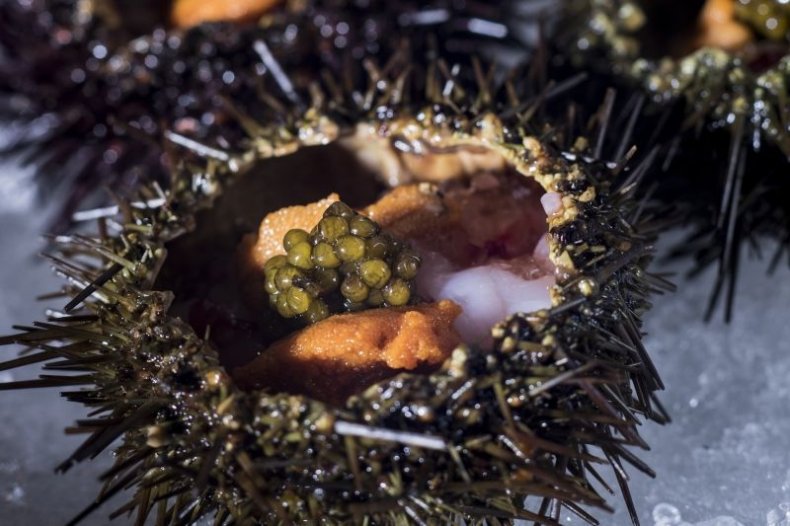 Eugénie Brazier opened La Mère Brazier in 1921 in Lyon, France, and it has been defining French cuisine ever since. Brazier died in 1977, but the restaurant continues to be a staple, now helmed by Mathieu Viannay. What keeps La Mère Brazier so popular? Viannay's appreciation of the dishes Brazier made famous while introducing new dishes like fricassée of abalone, hazelnuts, Jerusalem artichoke and nashi pear.
Ethical Thinking: Refettorio's "Food for Soul" (Italy and worldwide)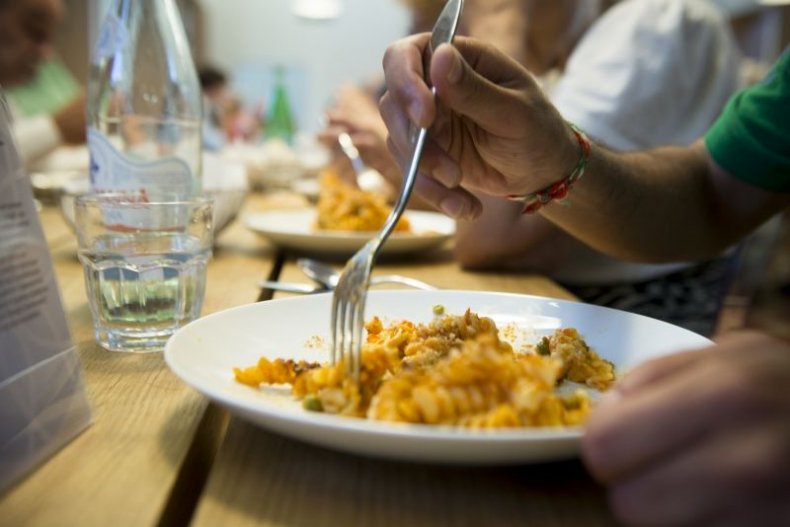 Massimo Bottura of the world-renowned Osteria Francescana restaurant in Modena, Italy and his wife, Lara Gilmore, started the not-for-profit organization Refettorio, or Food for Soul, in 2016 to tackle food waste and insecurity. Since then they've opened up locations worldwide, including London, Paris, San Francisco and New York, with plans to expand to Mexico, Asia and Africa this year. The plan to feed people in communal settings with an emphasis on environmental and social responsibility has led to over 450,000 people being served.
Event of the Year: Refugee Food Festival (Paris, France)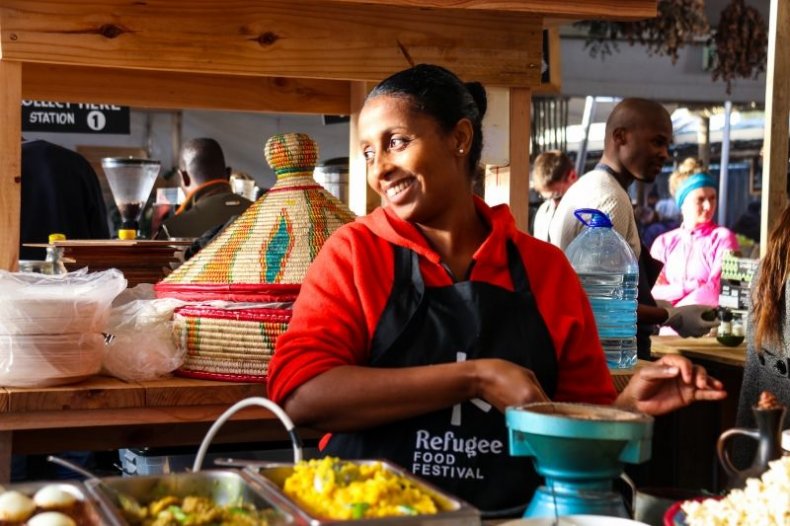 Louis Martin and his partner, Marine Mandrila, had a simple idea: popular restaurants could open up their spaces to refugee chefs for an event and ultimately create a more welcoming environment for refugees. Since 2016, the first year of the event, the Refugee Food Festival has worked with 200 restaurants across 16 cities worldwide. "We hope to accelerate the integration of refugee chefs and create a more welcoming environment for refugees by leveraging the incredible power of food," Martin told the panel.
Forward Drinking: Mugaritz (San Sebastian, Spain)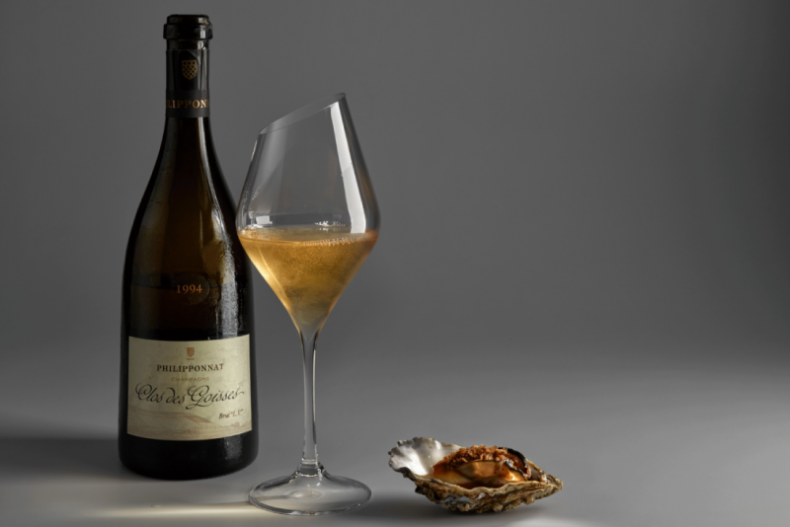 Looking for a restaurant with one of the most impressive wine collections in the world? Mugaritz in San Sebastian, Spain is for you. Their cellar holds around 1,600 wines and some 90 sakes. A tasting menu experience lasts over two-and-a-half hours and includes 20 dishes paired with wines to create the perfect wine experience. Bottoms up.
No Reservations Required: Mocotó (São Paulo, Brazil)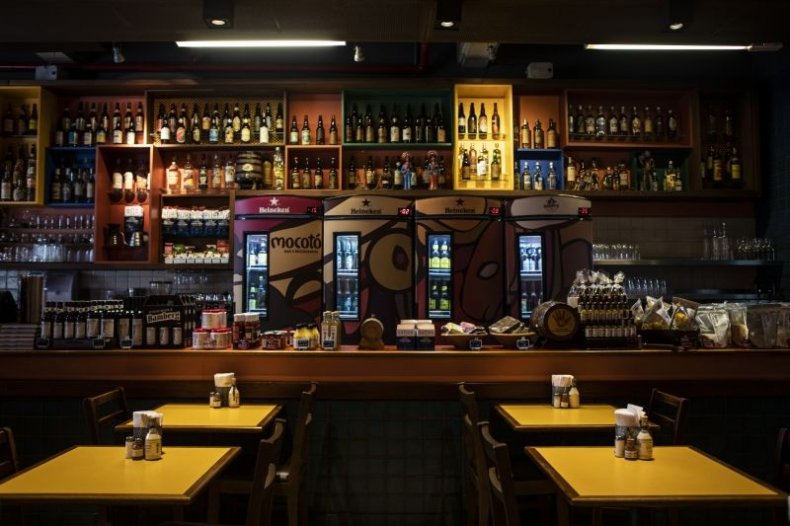 Is there anything better than showing up at an award-winning restaurant without needing to make a reservation? That's exactly what you can do at Mocotó in São Paulo, Brazil, a popular family-owned restaurant since 1973. Mocotó is best known for their best-selling and super secret recipe pork rinds, selling over 2,700 orders a month. What has made Mocotó last as long as it has? Their customer service, says head chef Rodrigo Oliveira. "The way we treat people, the way we welcome them at our restaurants is a really important part of the experience," Oliveira told the panel.
Original Thinking: Le Clarence (Paris, France)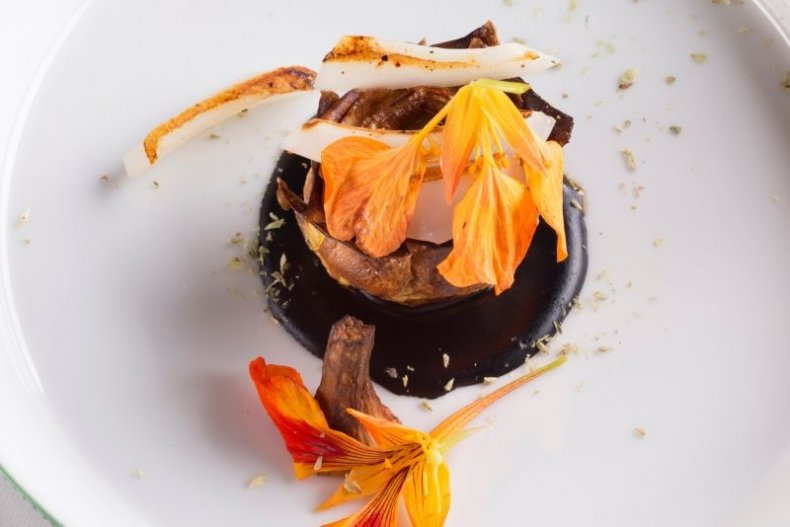 On the outside, Le Clarence looks like your typical fine-dining restaurant, austere aesthetics, marble floors, an elegant French decor, but then the food arrives and it's anything but typical. Chef Christophe Pelé has taken classic French dishes and turned them on their head, offering unique takes on staples you would expect from a French restaurant. "This is where accomplished perfectionism and rock'n'roll attitude merge," the panel noted in their assessment.
For a full list of the winners and how they were selected, visit the World Restaurant Awards.