15 Restaurants That Offer Free Food on Your Birthday
Birthdays are the biggest day of the year and while presents and parties are fun, a food-shaped freebie can be the icing on the cake.
From Applebee's to Zaxby's, these restaurants will reward birthday boys and girls with the greatest gift of free food.
A&W All American Food
Free birthday root beer
Subscribers receive monthly offers delivered to their inbox and a free birthday root beer float coupon to use during their birthday month.
Remember: You must be 13 years or older to join the A&W Mug Club.
Applebee's
Receive a free Applebee's meal
Applebee's offers a free dessert, entree or appetizer for those celebrating their birthday via their exclusive email club.
Remember: This deal is only applicable to participating Applebee's franchises.
Baskin-Robbins
Free ice cream scoop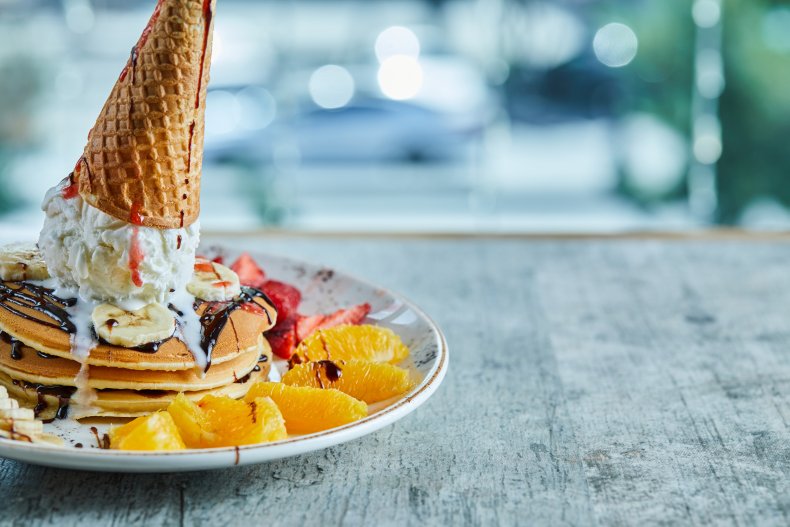 Receive a hit of delicious ice cream gratis on your big day when you become a member of Baskin-Robbins' Birthday Club.
Those who register will be emailed a coupon to be redeemed for a 2.5-ounce ice-cold portion in store.
Remember: While the coupon need not be used on your birthday itself, the offer does expire.
Bojangles
Free birthday Bo-Berry biscuit
You have to join the E-Club and make a purchase to become entiled to a free Bo-Berry biscuit and coupon for a free half gallon of Legendary Iced Tea.
Remember: The Bojangles E-Club is not intended for anyone under 13 years of age.
Chili's
Free desert on your birthday
Members of My Chili's Reward ensure they can receive a free dessert on their birthday.
Remember: The My Chili's Rewards program is only available to those living in the continental U.S. and Hawaii.
Frankie & Benny's
2 for 1 on mains or a bottle of Prosecco for $10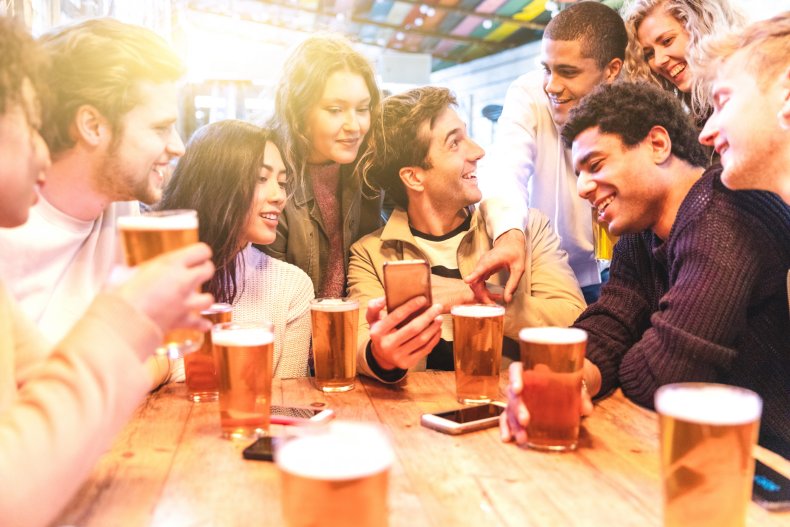 To claim the free food, simply register with Frankie & Benny's Rewards 10 days before your birthday to receive a voucher.
Remember: The free main birthday meal available with the purchase of another main meal cannot be used with other offers and discounts.
Hooters
Receive free chicken wings on your birthday
Register with the Hooters Hoot Club to receive the world-famous Hooters wings and annual birthday gift.
Remember: Guests who are loyalty members receive 10 free wings. They must be signed up for the program more than 7 days prior to their actual birthdate
Krispy Kreme
A free Krispy Kreme donut and another for a significant other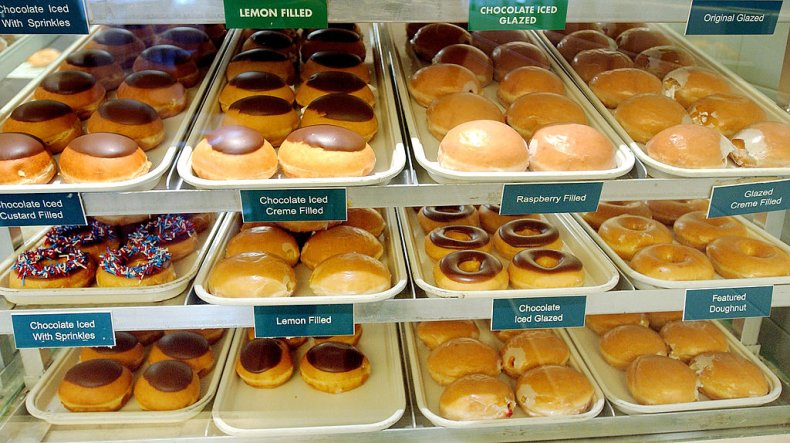 To claim the free Krispy Kreme donut, just join the Krispy Kreme rewards to receive a voucher to show in-store.
Remember: This birthday promotion is valid in Krispy Kreme stores and unavailable from concession stands inside other shops.
McDonald's
Free birthday Happy Meal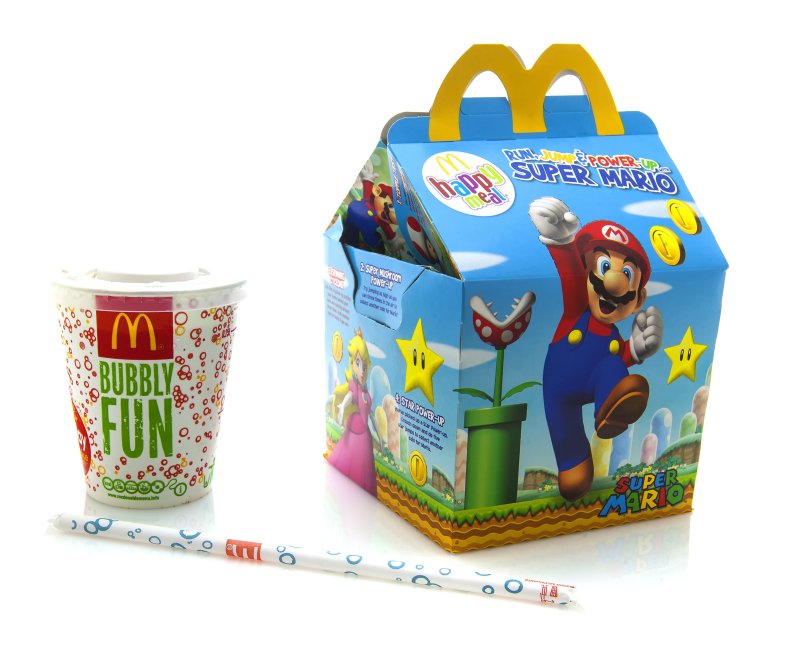 Children can collect a free Happy Meal on their birthday after registering for McDonald's email newsletter.
Remember: Many McDonald's restaurants are owned and operated by independent franchisees. Participation in a birthday club program is consequently a decision made by the management of each restaurant.
Olive Garden
Free birthday breadsticks and dessert
Unlimited breadsticks and a free dessert arrive as a bonus gift after signing up as a member of Olive Garden's eClub.
Remember: The coupon is valid for seven days before the birthday and a fortnight afterwards.
Pizza Hut
Free birthday cinnamon sticks.
Those with the foresight to register for an online ordering account with Pizza Hut can expect to receive free hot and fresh cinnamon sticks to mark their birthday.
Starbucks
Free birthday drink or meal.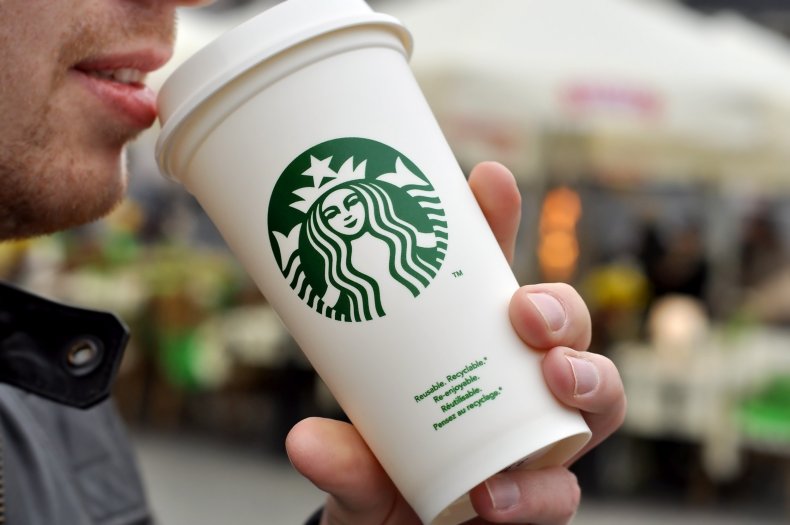 Starbucks Rewards members will receive a free beverage or food item on their birthday.
Remember: To redeem Starbucks' Birthday Reward, you must join Starbucks Rewards at least seven days before the big day and make at least one Star-earning transaction before your birthday each year.
TGI Fridays
Free cocktail or non-alcoholic drink for you and five friends.
Register to claim the free drinks via the TGI Rewards app to receive the code seven days before the birthday.
Remember: Ultimate Cocktails are not included with this offer, which is also only valid with the purchase of a main meal, not in conjunction with other offers.
Waffle House
Free birthday waffle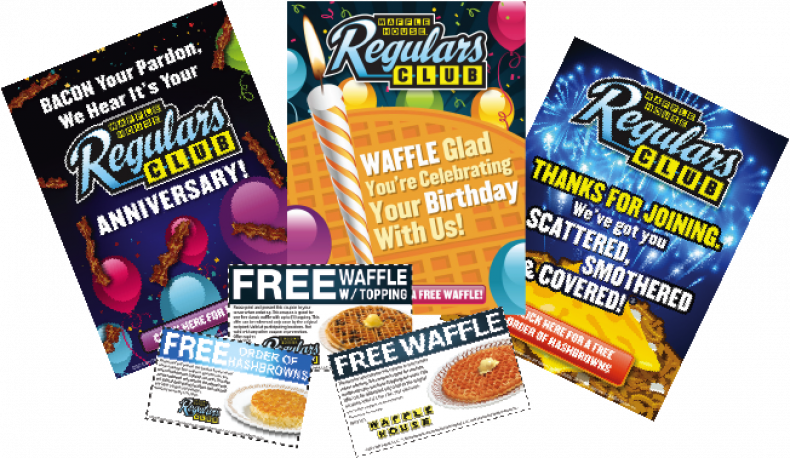 "Scatter, Smother and Cover" your Inbox by joining the Waffle House Regular's Club to receive a free birthday classic waffle.
On the morning of their birthday, Club members receive a printable, Free Waffle coupon via email. But that is not the only perk of being a Regular—members also receive a Welcome (to the Club) Hashbrown Coupon and yearly Anniversary Bacon Coupons.
Remember: This deal is valid for seven days before your birthday and 21 days thereafter.
Zaxby's
Free fresh-baked birthday cookies
Joining Zaxby's email club will ensure you receive three free fresh-baked cookies—chocolate chip, white chocolate and macadamia.
Remember: This birthday deal is updated all the time. Make sure you are signed in if placing an order online or scan the Zaxby's app if placing an order in person.
Correction 5/6/21, 4:33 a.m. ET: This article has been updated to reflect that Zaxby's offers free fresh-baked cookies, not a Nibbler chicken slider sandwich as was originally stated