What Restaurants Are Open Christmas Day 2017? Starbucks, McDonald's, Boston Market And More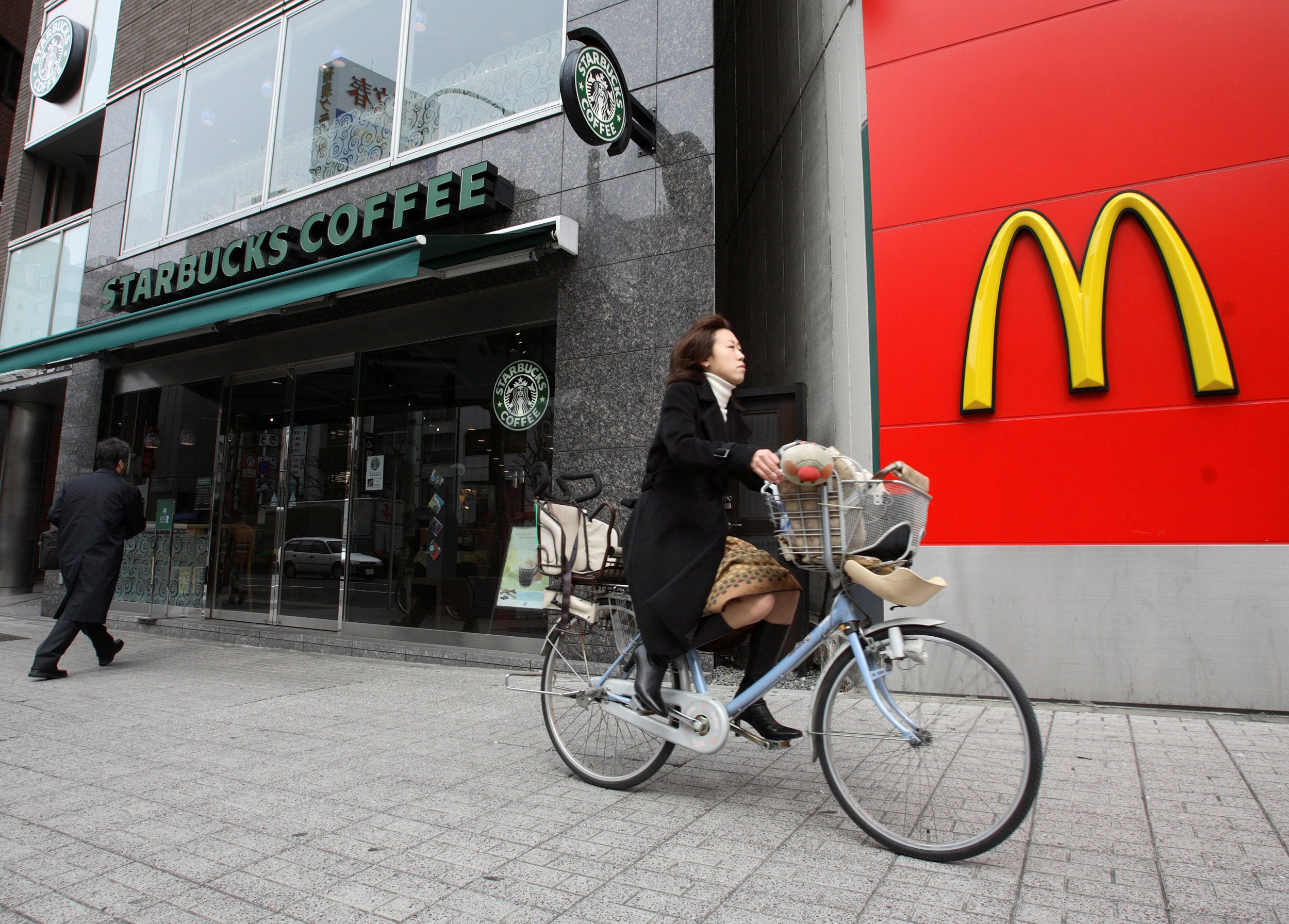 The holidays are stressful enough without having to prepare a five-course meal that will not only wow your critical mother-in-law but also satisfy your gluten-free, vegan cousin.
Sometimes the best option is to say screw it and grab some takeout. Better yet, get out of the house and eat at a local restaurant. Some fresh air might do everyone some good and help tame that post-present-opening high.
Or maybe you're working on Christmas Day and need your Starbucks fix, or you don't celebrate the holiday and hate that everything is closed on what would be a normal day for you.
Whatever the reason is, we're not here to judge you for eating Christmas Day brunch at McDonald's. You do you. We're just here to help.
Anyway, the best present you can give yourself is the present of no dirty dishes, or maybe a few minutes of alone time at a drive-through window.
Below are the hours of major chains open on Christmas Day.
Remember, Chinese and Indian food restaurants are also likely open, so be sure to check your local listings and give those places a call.
As always, this list comes with the disclaimer to call ahead! Hours do tend to vary by location.
Denny's: Open 24 hours.
Waffle House: Open 24 hours.
IHOP: Open 24 hours.
Huddle House: Open 24 hours.
Starbucks: Open 9 a.m. to 6 p.m.
Boston Market: Open 9 a.m. to 10 p.m.
McDonald's: Corporate-owned stores will be open with regular hours, but franchises will vary.
Panda Express: Open 11 a.m. to 10 p.m.
Buca de Beppo: Open 11 a.m. to 10 p.m.
Old Country Buffet: Open 11 a.m. to 6 p.m.
Ruth's Chris Steakhouse: Open 12 p.m. to 8 p.m.
Smith & Wollensky: Open 12 p.m. to 9 p.m.
Legal Sea Foods: Open 12 p.m. to 8 p.m.
Chuck E. Cheese's: Open 12 p.m. to 6 p.m.
Macaroni Grill: Open 12 p.m. to 8 p.m.