Restless Pep Guardiola looks set for new challenge in Premier League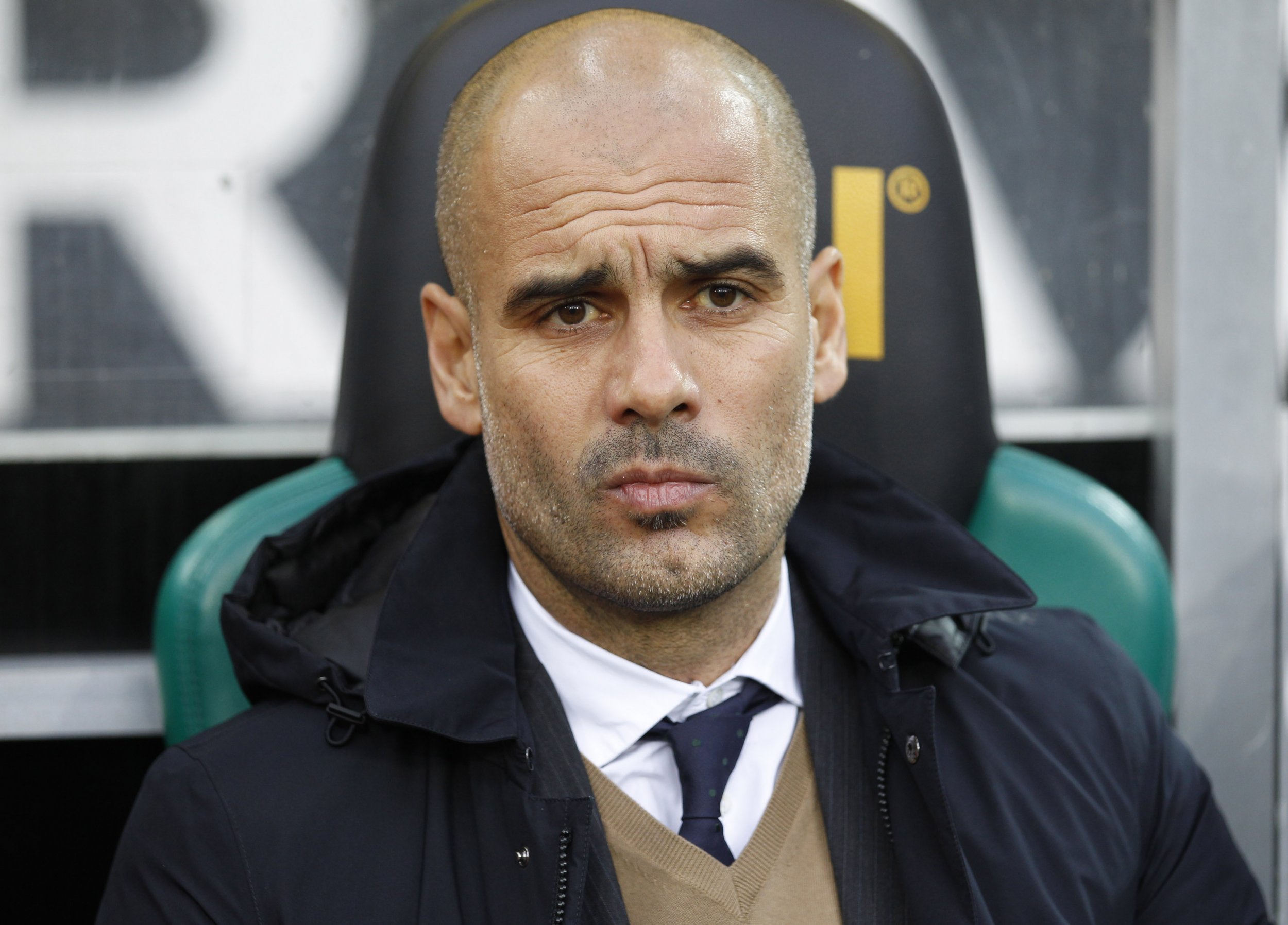 Pep Guardiola dumped Bayern Munich at the Christmas party, pulling back under the mistletoe to go and search for a new conquest. At the end of the season, he will be gone from Bavaria.
"He came over to me two weeks ago, at our Christmas party, and told me that he was looking for a new challenge. He was almost apologetic. I'm not disappointed in him," Karl-Heinz Rummenigge, the Bayern chairman, told Bild.
That is Guardiola. Polite. Charming to a fault. Ruthlessly ambitious. A wolf with a labrador's eyes.
Bayern, with its gilded history and its present omnipotence over German football, is no longer enough for Guardiola, a figure of permanently restless suavity. Fourteen trophies in four years, from 2008 to 2012, were not enough to keep him at Barcelona. Or perhaps, in their way, they were quite enough. Constant victory tends to bore a febrile mind.
Rummenigge "thinks he knows" where Guardiola is going next. There will be no sabbatical this time, as there was when the Spaniard left Barcelona. Guardiola isn't tired. He's sweating in the night, tossing and turning and throwing the bedclothes to the floor in his desire for a new club.
And the English Premier League is sweating on Pep Guardiola.
Type his surname into Google, that unfortunate yet undeniably accurate guide to 21st-century psyche, and you get Manchester United, Arsenal and Manchester City in the first three results.
It's a rare case of supporters' thoughts and ambitions matching those of their clubs' owners. The two Manchester clubs are reported to be fluttering doe eyes at Guardiola, with City ahead because Manuel Pellegrini is almost certain to leave at the end of this season, and they already have Txiki Begiristain and Ferran Soriano, two former Barcelona employees, at the club.
United are caught in a bind, unsure whether Louis Van Gaal will stay while enticed by the prospect of an unshackled Jose Mourinho.
But Guardiola is the ultimate prize. At Barcelona, he inherited Frank Rijkaard's team and the automatic trust of the players that comes with having made 263 appearances for the club himself as a player.
He turned them into an impossibly elegant whirligig of quick passing and efficiency, spearheaded by Lionel Messi, who was elevated to the world's best during those four years in charge.
At Bayern, he played with inverted wingers, Franck Ribery and Arjen Robben, possession still important but allied to a sharpness on the counterattack. Bayern under Guardiola has been almost impregnable at home but strangely fallible in the UEFA Champions League—the one negative smudge against his name.
But this is why the Premier League's best want him, why they are quite prepared to brutally lever their managers out in order to get him in. He's ineffably cool, yes, which doesn't hurt when you are trying to build a brand, as those clubs are these days. But he adapts, and when he has adapted he wins, and he wins, and he wins.
Guardiola is clever. He's playing the field. He knows he remains a valuable commodity, his stock is perhaps at an all-time high. So the Premier League forms a disorderly queue, chief executives quietly salivating amid the fluttering lashes, nerves jangling in the knowledge that missing out on him would look worse than never having tried at all.
Perhaps the cruelest trick of all will befall them, and none of them will snare him. That appears unlikely. Guardiola is making up his mind, and his mind appears to be set on the Premier League. Someone will be getting the sweetest of late Christmas presents.
Restless Pep Guardiola looks set for new challenge in Premier League | Sports