Restonic Le Grand Plush Mattress Review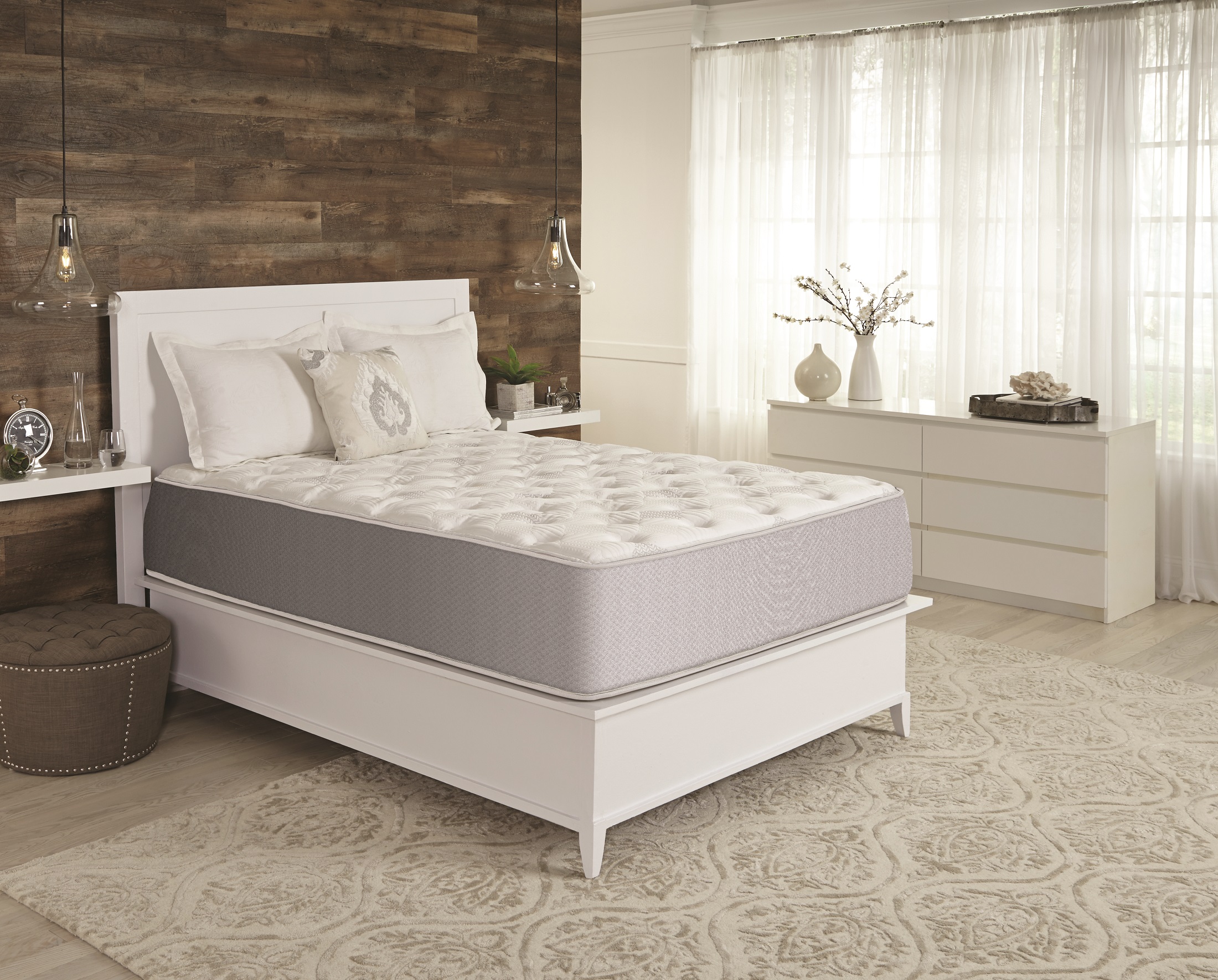 The Restonic Le Grand Plush is aimed at the hospitality industry, with a focus on comfort and longevity. I've been able to test it out in my home for the last month to see how I sleep on a mattress that many people would only experience in a hotel.
Restonic is a mattress company that is best known for making Scott Living, ComfortCare and Biltmore Luxury mattresses. In addition, the company is expanding into hospitality with the Restonic Hospitality line.
I tested the Restonic Le Grand Plush, which is a 12.5-inch innerspring mattress. The company also offers Euro Top and firm models as part of the Restonic Hospitality line.
Sleeping on the Restonic Le Grand Plush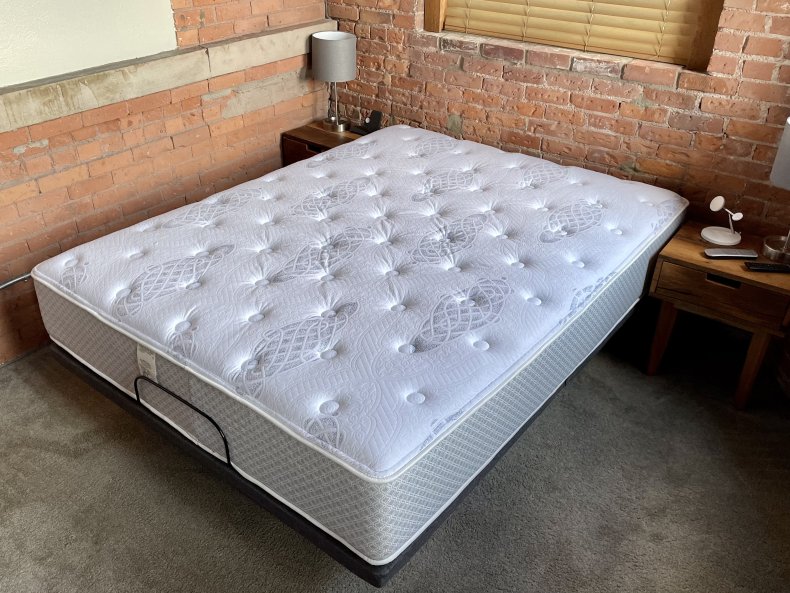 The Restonic Le Grand Plush is a firmer mattress that offers good support and prevents me from feeling like I'm sinking into the mattress. The firmness held up well during my time with the mattress. This is definitely a firmer mattress than I typically sleep on.
The top two layers of gel and foam do offer some give, to allow shoulders and hips to sit a little deeper on the mattress. I definitely prefer to sleep on my back with this mattress. It's a bit too firm for me to stomach sleep on.
The support level is consistent all the way to the edge, so even if I sleep or lay near the side, I don't feel like I will roll off. The edge is also firm enough to sit on comfortably. I routinely do this when I'm in a hotel to put on shoes, wait for someone to get ready or scroll on my phone.
I tested the mattress with the Reverie adjustable base that Restonic provided, as part of their R&R program. Using a Zero-G sleep position, where my legs and head are slightly raised, the mattress comfort level increased. However, not many hotels I stay in offer an adjustable base for the bed.
I like the adjustable base design and the included under-bed lighting. This feature is great in a home and one I love to see at a hotel.
Restonic Le Grand Plush Mattress Details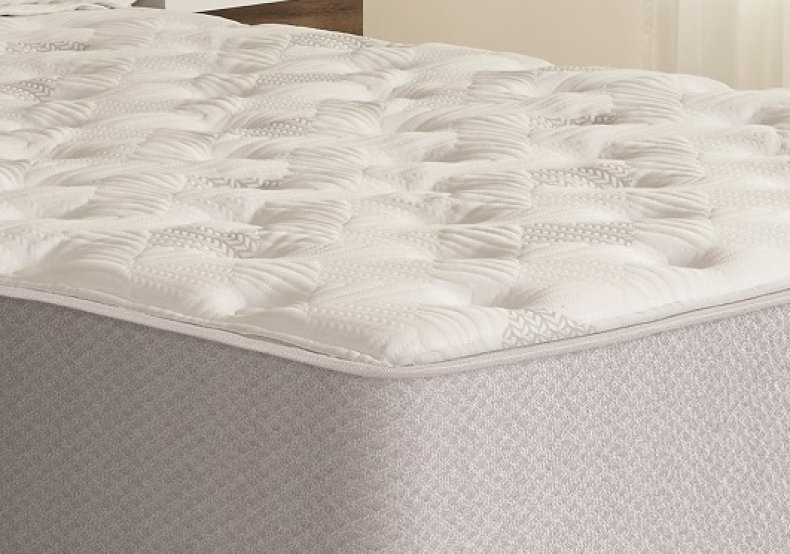 The Restonic Le Grand Plush is a traditional innerspring mattress that combines individually wrapped coils with both a support foam and a gel layer. The Comfort Gel Foam layer is designed to help dissipate heat and work with the support foam layer to allow the mattress to conform to the body.
Inside, the mattress is made up of 800 foam encased coils that help to isolate motion. Coil density varies by mattress size, with 806 coils in the queen. Firm edge foam runs along the sides of the mattress to provide better support while sleeping and sitting.
Restonic offers the Le Grand Plush in sizes ranging from twin to California king, and in a hotel king size. The cover is stain-resistant, moisture-repellent and anti-microbial.
One thing that stood out about this mattress that I don't typically test is how easy it was to remove from the bed and move to a different location. While you won't do this at home very often, hotels may need to switch mattresses or move them to another room more regularly. The mattress held up well to moving it in and out of the bedroom as I tested various mattresses. It felt very solid and was easy for me to move alone.
Is the
Restonic Le Grand Plush a Good Mattress?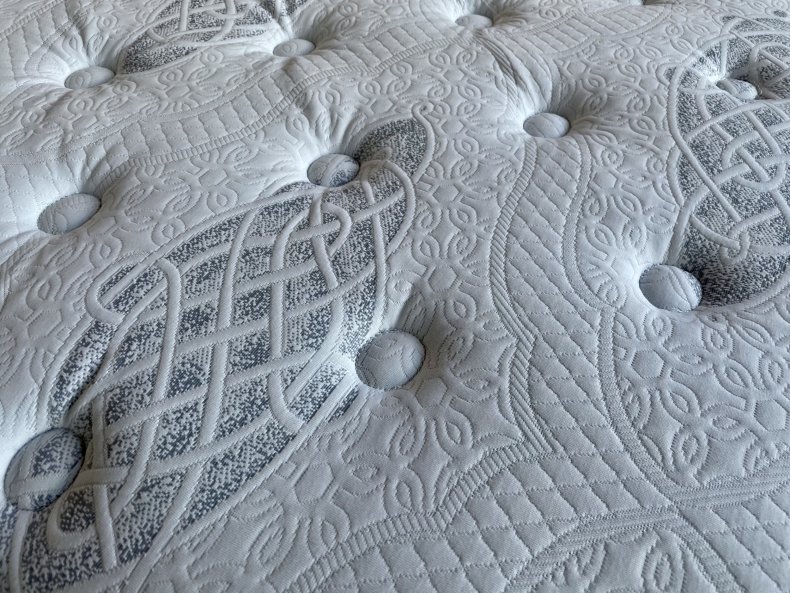 The Restonic Le Grand Plush mattress is a good option for a firmer mattress. There is a lot of support, which helps with staying cool at night, as I don't sink deep into the mattress.
The construction of the mattress makes it easier to lift off a bed, and it feels very sturdy, which is a good thing in a hospitality mattress.
Learn more about Restonic Hospitality Mattresses.
Newsweek may earn a commission from links on this page, but we only recommend products we back. We participate in various affiliate marketing programs, which means we get paid commissions on editorially chosen products purchased through our links to retailer sites.