America promises its citizens in the First Amendment to the Constitution that they will always be free to publicly and privately exercise their religious beliefs. Thirty years ago, that all changed when the Supreme Court issued its decision in Employment Division v. Smith. Together, we have asked the Court to restore that sacred promise.
As one of the litigants in that case, Galen Black understands how detrimental it can be when the promise of religious liberty is broken. After serving in the Navy, Galen struggled with addiction, trying and failing to find sobriety. Though sober now for 40 years, his life changed after working at a treatment center that introduced him to Native American spirituality.
There he learned of the interconnectedness of life. His participation in religious ceremonies like the sweat lodge helped him find sobriety and a stronger spiritual connection. His religious practice saved his life. In turn, as an addictions counselor, he partnered with the state of Oregon to provide desperately needed substance abuse treatment programs.
But in an ironic twist of fate, Galen's faith cost him his job. Oregon officials determined that the use of peyote—a non-addictive substance derived from cacti—as a part of his Native American religion could not be reconciled with his employment. Then, as now, many officials fail to understand the long history of discrimination against the Native American religion and the use of peyote for addiction treatment.
Sadly, when the Supreme Court approved of Oregon's decision to terminate Galen in Employment Division, it targeted the very promise of religious liberty found in the First Amendment. The case has now been used to stop a Jehovah's Witness from getting a liver transplant in a way that protected both her health and her faith, to justify firing a Sikh woman because she carries a kirpan for religious reasons, to deny relief to a Hmong family whose son's body was desecrated after his tragic death and in perhaps hundreds of other situations where religious practice was relegated to second-class status.
In Philadelphia, this same ruling is being used to keep two Black women from providing loving homes for children, 80 percent of whom are minority children. They work with a foster agency that affirms their Catholic faith, and are being shut out because city officials want the Catholic Church to start endorsing marriages it cannot endorse. But, the city of Philadelphia says they must change their beliefs if they want to partner with the city to find homes for its neediest children.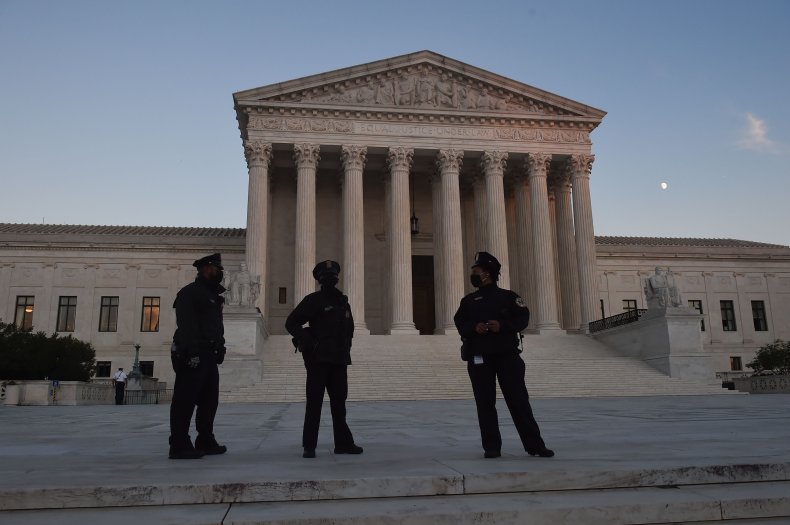 Whether or not you agree with the Catholic Church's teaching about marriage—beliefs similar to those embraced by many Native American tribes and still in effect on Native lands—history proves that nothing good comes of restricting religious practices just because they are unpopular or poorly understood by those in power. State officials have no business privileging one religious belief but barring another while calling themselves "neutral" and "tolerant."
Thankfully, in Fulton v. City of Philadelphia, the Supreme Court will, after 30 long years, reconsider its decision in Employment Division. Galen and First Liberty Institute teamed together to remind the Court of the importance of preserving the promises of the First Amendment. The justices seem poised to give that decision due consideration.
Just a few weeks ago, Justice Clarence Thomas and Samuel Alito issued a statement disagreeing with the Court's decision to decline review of a case out of the U.S. Court of Appeals for the Sixth Circuit. "By choosing to privilege a novel constitutional right over the religious liberty interests explicitly protected in the First Amendment," the justices noted, "[A]nd by doing so undemocratically, the Court has created a problem that only it can fix."
Galen Black found wellness, connection, and power through a religious practice that the State of Oregon thought was not worth accommodating. Thirty years ago, the justices of the U.S. Supreme Court—sitting out of reach of democratic accountability and beyond the will of their elected representatives in Congress—compounded the problem. Now, the Supreme Court has the opportunity to fix their error and restore the nation's confidence that religious liberty is safe.
Kelly Shackelford is President, CEO, and Chief Counsel for First Liberty Institute, a non-profit law firm and think tank exclusively dedicated to defending religious freedom for all Americans. Galen Black was a plaintiff in Employment Division v. Smith and is represented by First Liberty in an amicus filed in Fulton. Learn more at www.firstliberty.org.
The views expressed in this article are the writer's own.