Resurfaced Amber Heard Interview Makes Fans Question 'What is She On?'
A resurfaced Amber Heard interview has caught the attention of TikTok users, who are asking, "What is she on?"
The short video clip was uploaded onto the social media site amid her ongoing trial with ex-husband with Johnny Depp.
We've now reached the final week of the defamation trial which has come about after Depp sued Heard for $50 million in loss of career earnings after she penned a 2018 op-ed stating she is the survivor of domestic abuse.
Depp was never mentioned by name in the article, but his team argue the insinuation was damaging enough. She is counter-suing.
The trial has captured the attention of the public with dozens of notable moments, testimonies and details of the couple's marriage emerging from the Circuit Court in Fairfax County, Virginia.
Social media has been alight with hashtags relating to the case while countless memes have also emerged, much to the delight of the internet.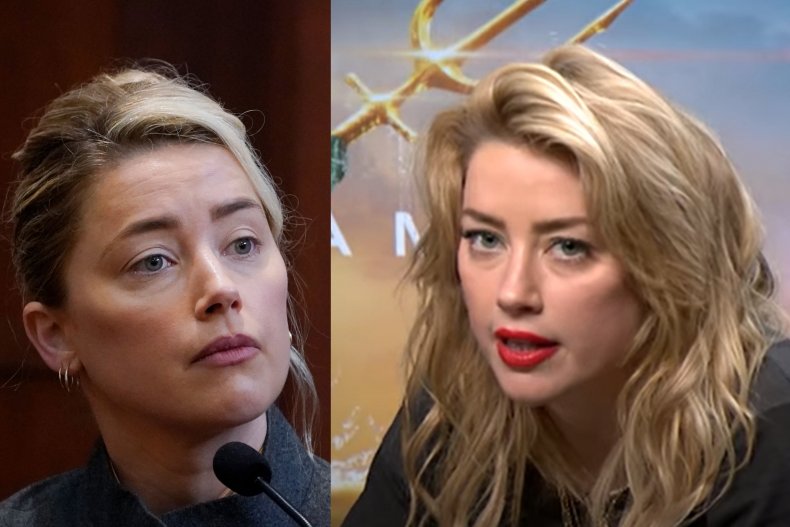 The latest video to emerge comes from Middle East-based journalist William Mullally who uploaded a short clip from his 2018 interview with Heard, which garnered 12.8 million views.
The interview intended to promote the movie Aquaman, took place remotely with Heard in London and the interviewer based elsewhere.
The short seven-second clip features Heard not looking at the camera, and stumbling over her words. Though it was short in length, it had a huge impact amongst TikTok users with over 600,000 likes and over 5,000 comments.
"What is she on?" @melissa_hibbs asked, getting 39,700 likes for posing the question. Verified TikTok user Jessica Vill wrote, "I need subtitles for this type of English"
Many more TikTok users posed their own suggestions as to what might have been going on with Heard in the clip. "We're absolutely gonna need to see this whole interview," one user asked, to which Mullally complied.
He uploaded the full interview to his TikTok account, gaining another 1.1 million views in the process.
The original interview conducted by Mullally was on behalf of Al Arabiya, shows how Heard spends the first 42 seconds pinning a #HearMeToo badge and orange ribbon onto her t-shirt. She also wears an orange ribbon on her wrist too.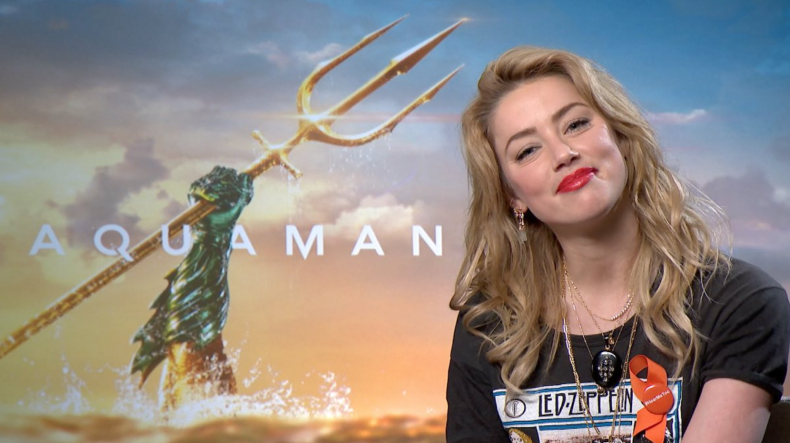 Heard is seen slouching forward in her chair for the first two minutes of the interview before there's a notable cut and she then faces the camera for the rest of it.
"How did this not go viral years ago?" reads the top comment on TikTok.
"How on earth am I not in Hollywood yet but this girl is?" asked verified user and viral video creator Brody Wellmaker. "I've never heard more and understood less," wrote @twinycs commenting on the whole video
Newsweek contacted William Mullally, but he declined the offer to comment on his interview.