In Resurfaced Clip, Amy Coney Barrett Says it Would've Been Inappropriate for Obama to Nominate SCOTUS Judge Who Could 'Flip Balance of Power'
A resurfaced interview that CBS News conducted with Amy Coney Barrett in 2016 shows the former law clerk for Associate Justice Antonin Scalia warning against making changes that would "dramatically flip the balance of power" on the Supreme Court in an election year.
Barrett is reportedly one of President Donald Trump's top picks to replace Associate Justice Ruth Bader Ginsburg, who died last week.
At the time the interview originally aired, Scalia's death had caused a stir in Congress as senators debated whether it was appropriate to confirm the late justice's replacement in an election year during which the country was operating under a divided government, with President Barack Obama leading the executive branch and Republicans controlling the Senate under Majority Leader Mitch McConnell.
McConnell ultimately decided against moving forward in 2016 with Obama's nomination of Merrick Garland, who legal experts have said would have been a more moderate voice on the court, and waited for President Donald Trump to take office before replenishing the court's ninth seat. McConnell's decision was widely scrutinized at the time and has come into focus yet again in the wake of Ginsburg's death.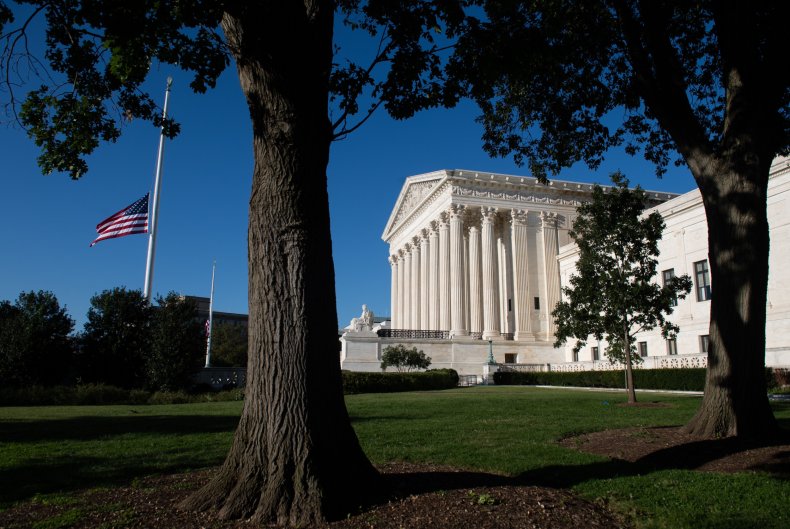 During the nearly six-minute interview with CBS News, Barrett mentioned past cases in which new Supreme Court justices were nominated and confirmed during election years, most of which she said occurred during periods of united government. In the case of Associate Justice Anthony Kennedy, whose nomination in 1987 was approved in 1988 during a period of divided government and in an election year, Barrett said the circumstances were different from those involved with replacing Scalia.
"The wrangling for the spot, the conversation about the spot, the existence of the spot had been in play for a long time before [the election year]," Barrett said. "Moreover, Kennedy is a moderate Republican, and he replaced a moderate Republican, [Associate Justice Lewis] Powell.
"We're talking about Justice Scalia, the staunchest conservative on the court, and we're talking about him being replaced by someone who could dramatically flip the balance of power on the court," Barrett continued. "It's not a lateral move."
Trump is expected to announce his nominee to replace Ginsburg on Saturday. Ginsburg served as one of the Supreme Court's more liberal voices for more than 27 years. The possibility that her seat will be filled by someone who holds more conservative views concerns many Democrats and has become a rallying cry for the party with the 2020 presidential election less than six weeks away.
Barrett successfully completed a Senate Judiciary Committee hearing in 2017 after Trump nominated her to serve on the U.S. Court of Appeals for the Seventh Circuit in Chicago. Her nomination received bipartisan support, with three Democrats voting in her favor, and she was later reportedly considered to fill Kennedy's role on the Supreme Court when he retired the following year.
In addition to expressing concern about replacing Ginsburg with a more conservative voice, many Democrats have called McConnell's vow to quickly confirm Trump's new nominee hypocritical in light of his decision four years ago to block Obama's nominee from moving forward. McConnell has said that his opposition to filling Scalia's seat was more about opposing parties controlling the executive and legislative branches than the timing of a Supreme Court vacancy.
Addressing McConnell's decision to delay a nomination hearing in 2016, Barrett told CBS News, "I don't think it establishes a rule for either side in the debate," and added of past instances in which nominees were approved during election years, "It shouldn't be a surprise that the Senate is willing to push a president's nominee through in an election year when they share the same political affiliation."
Barrett reminded viewers that both Kennedy and Scalia were unanimously confirmed but said "this is not the time we live in now," pointing to how confirmation hearings have grown "far more contentious."
"I think in some [cases], the president has the power to nominate, and the Senate has the power to act or not," Barrett said. "I don't think either one of them can claim that there's a rule governing one way or the other."
Newsweek reached out to the White House for comment but did not receive a response in time for publication.
The graphic below, provided by Statista, illustrates public opinion on the appointment of a new justice before and after the presidential election.
Update 9/24/20, 9:55 a.m. ET: This article was updated to include an infographic.