Resurfaced Photo of 20-Year-Old Nancy Pelosi With JFK Stuns the Internet
A photograph of 20-year-old Nancy Pelosi standing with President John F. Kennedy at his inaugural ball in January 1961 has resurfaced online, provoking some humorous comments about her long political career.
Pelosi, who will be turning 82 next week, has also shared the picture before. She posted it on Facebook in January 2011, writing: "50 years ago today, I was a young Trinity College student standing outside in the sunlit cold, listening to a young President's inaugural call to 'the energy, the faith, the devotion...that will light our country and all who serve it.'"
The image resurfaced on a Reddit forum on Friday, receiving over 21,000 votes in 9 hours. Viewers were quick to deride her long involvement in politics.
"Now do the picture of her with her and Abraham Lincoln at the theater," the top comment said.
"God our politicians are f'ing dinosaurs," another user wrote.
"Show me a pic that tells me she's been in politics for too long without saying it in a caption," another person added.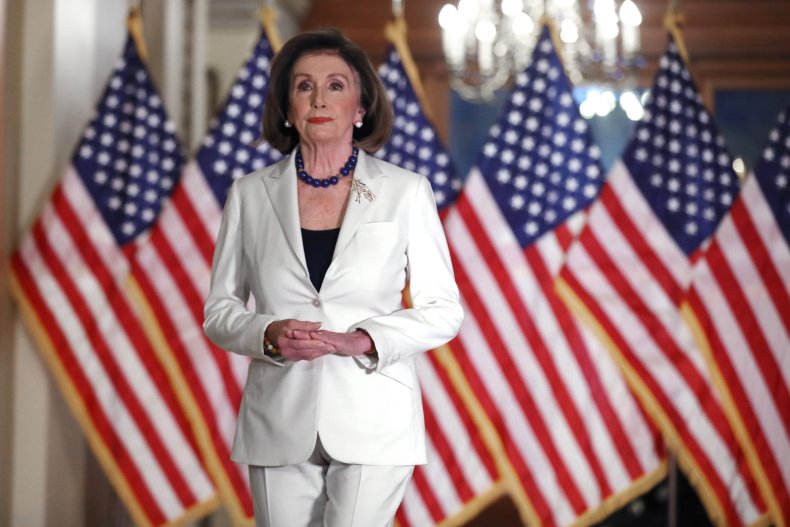 Pelosi, Speaker of the United States House of Representatives, has served as a U.S. representative from California since 1987. As the daughter of Baltimore Mayor Thomas D'Alesandro Jr, she grew up in the political world and managed her father's book of people who owed him political favors when she was a young girl, according to various profiles. She even attended her first Democratic National Convention at 12-years-old.
Pelosi met her husband Paul at Georgetown University and was a married mother of five by 1969. It wasn't until 1987, when she was 47 and her youngest child had left for college, that she was first elected to Congress.
This January, Pelosi announced that she would run for reelection in the 2022 midterms, ending speculation that she might retire this year.
"This election is crucial," she said in her announcement video on Twitter. "Nothing less is at stake than our Democracy. But as we say: We don't agonize, we organize. And that is why I am running for reelection to Congress."
Even if Pelosi does not ultimately remain in Congress, the announcement ensured that she could continue to raise funds for her party. She has raised more than $1 billion for Democrats over the past 20 years.
Her announcement did not address running again for Speaker of the House; she had pledged in 2018 that this term would be her last in the position. Other than Vice President Kamala Harris, no female politician in U.S. history has reached as high a rank in government.