Resurfaced Pictures Capture Armless Woman's Very Own Cinderella Moment
The media has a ways to go in terms of representation. So what do you do when there's no pop culture icon that truly looks like you? "You make up your own!" according to Mandy Pursley, a cosplayer who gave the classic Cinderella look a major upgrade.
Pursely, who is missing an arm due to congenital amputation, dressed up as the iconic princess and added a glass touch that would make the princess proud: an arm. A series of photos she posted on her Facebook account last year has gone viral again for the sheer creativity and inspiration that can be found in them.
Though Pursely isn't a stranger to dressing up, her time as Cinderella was a bit different. It came after her eight-year-old daughter learned about the Disney princess in school. The Cinderella we've all seen is a white, abled woman.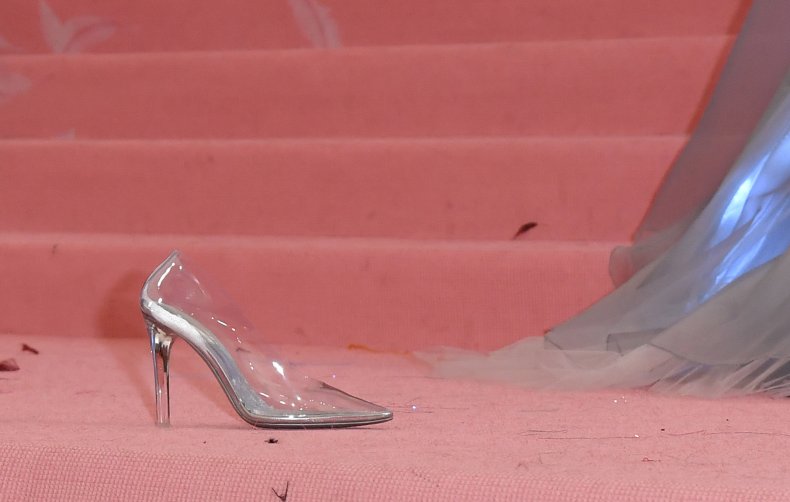 It was when a friend revealed a little girl with one arm was needing some love and inspiration that Pursely stepped into the costume and had a royal photoshoot.
"This whole project was done with a lot of love. When my daughter was studying Cinderella stories at school last year, I realized that even though there were so many beautiful tales from around the world, there were still no princesses who looked like ME!" Pursely wrote on Facebook. "When I was growing up with a physical difference, I never saw girls like myself represented in the media, so it took me a long time to realize that what makes us different can also be the thing that makes us strong, beautiful, and unapologetically unique."
The post was met with tons of praise, over 40,000 people liking the photos. In them, Pursley and her husband posed as Cinderella and Prince Charming, Pursley's glass arm on full display. Since, it's resurfaced in Reddit conversations, too.
Since, Pursely has communicated with lots of girls with disabilities. "It's been wonderful to see how many people are still inspired by this princess who creates a positive narrative around disability," she told Newsweek. "In the last year I've had the chance to speak with a lot of individuals and parents of kids with limb differences, and it's reinforced how powerful representation can be! It's much easier to believe in your own dreams when you see others who look like you accomplishing those things."
Pursely's version of Cinderella opened a door for younger generations to see their unique characteristics represented. "So many little girls have been thrilled to have a princess they can finally relate to. I think this version of Cinderella shows that our differences don't have to be something we feel the need to cover up or change," she said. They can be a way for us to bring beauty and strength and even a little humor to the world."
Fans of the Disney tale will remember Cinderella met Prince Charming, the love of her life, at a ball. When the clock struck midnight, she had to return home. In her rush from the party, Cinderella dropped her glass slipper. Because it magically fit her foot, Prince Charming new he had identified the woman he wanted to marry.
Not only does Pursely's arm speak to her incredible design for representation in all corners of fairytales, but it seems to symbolize her loving relationship, too.
In addition to inspiring viewers globally, Pursely won the Judge's Choice prize at the San Diego Comic Con (which was held virtually in 2020) for her Cinderella costume.
Updated 09/23/20 at 11:30 a.m. ET: This article has been updated to include comment from Pursely.