Resurfaced Video Shows Pete Buttigieg Saying Kids From Minority Neighborhoods Haven't Seen Examples of the 'Value of Education'
Pete Buttigieg said many minority children from low-income neighborhoods don't know people who demonstrate the value of education in a resurfaced video of his successful 2011 bid for mayor of South Bend, Indiana.
The video, which quickly began making the rounds on Twitter Sunday morning, comes amid reports that Buttigieg struggles to win support from African-American voters, even from his hometown.
"Kids need to see evidence that education is going to work for them. You see a lot of parts of town where—" Buttigieg begins in what appears to be a televised round table discussion.
"That's part of the motivation," a participant interjected.
"Yeah. Because you're motivated because—you believe that at the end of your educational process, there's a reward. There's a stable life. There's a job," Buttigieg replied. "And there are a lot of kids—especially in the lower income, minority neighborhoods—who literally just haven't seen it work. There isn't somebody they know personally who testifies to the value of education."
"Pete's point is that we have to recognize that structural barriers persist in our public education system, and that these barriers disproportionately impact low-income and minority communities," a spokesperson for the Buttigieg campaign said in a statement to Newsweek.
Last week, the South Bend City Councilman Oliver Davis endorsed former Vice President Joe Biden in what several outlets viewed as a rejection of Mayor Pete. On Friday, Davis told Politico that he's happy to see someone representing Indiana on the national stage, but Biden offered more experience than the 37-year-old.
Still, he added Buttigieg's problem with attracting support from communities of color is nothing new.
"For us, this has been a consistent issue that has not gone away," Davis told Politico, adding that he doubted whether Buttigieg could win a general election given his low levels of support from black voters.
In South Carolina, the first Southern state to hold a presidential primary, less than one percent of black voters surveyed said they would vote for Buttigieg in a recent poll by Quinnipiac University. That's compared to 44 percent support for Biden, 10 percent for Senator Bernie Sanders and 8 percent for Senator Elizabeth Warren, while 20 percent of black voters remained undecided in the state.
At the same time, 60 percent of black voters in the survey said they hadn't heard enough to form an opinion on the former mayor in a separate question.
On July 11, Buttigieg introduced a plan to increase diversity in the classroom by implementing regulations like new rules around the use of Title II funds for recruiting and training teachers of color, according to the campaign. It's a part of a larger strategy, dubbed the Douglass Plan, meant to tackle systemic racism.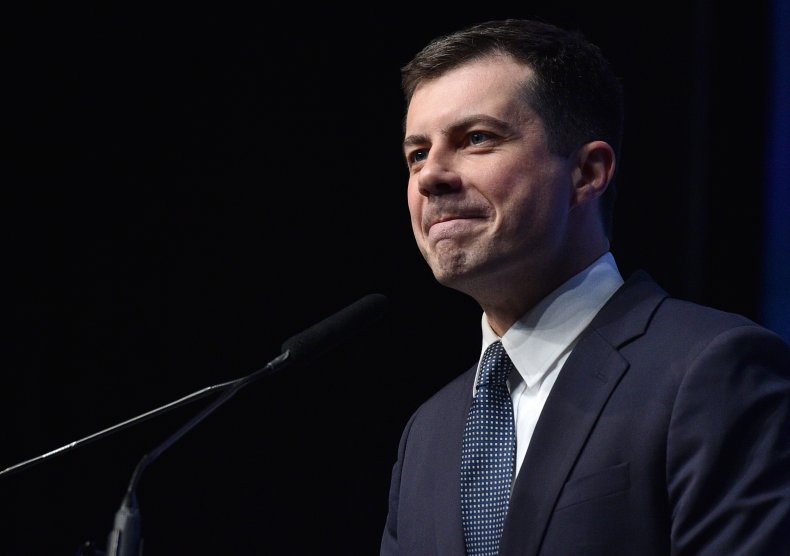 Saturday Night Live highlighted the Buttigieg campaign's issues with minority demographics over the weekend in a mock-up of the fifth Democratic debate last Wednesday. A long list of celebrities parodied their respective candidates, including Will Ferrell as Tom Steyer, Larry David as Bernie Sanders and Maya Rudolph as Kamala Harris.
"Mayor Pete, you're looking adorable tonight in your little suit," said SNL's Melissa Villaseñor as Rachel Maddow, a host on MSNBC.
"It's from my First Communion," replied SNL's Colin Jost as Buttigieg.
"You're polling at zero with black voters. Any idea why?" asked Villaseñor.
"Um, maybe just 'cause of, uh, like, this," replied Jost, gesturing toward his face.