The Resurrection of Charlie Crist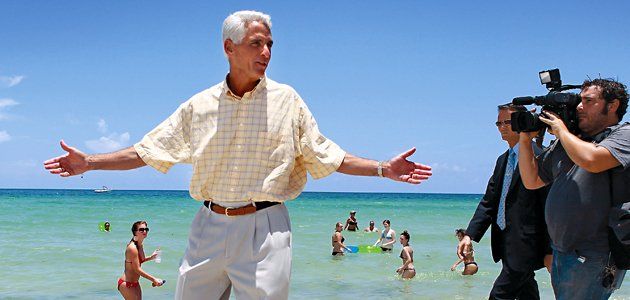 Not long ago, Florida Gov. Charlie Crist seemed like a dead pol walking. Tea Party favorite Marco Rubio was thrashing him in the Republican primary for the U.S. Senate. Crist's 30-point lead had swung to a 30-point deficit; funding was drying up, as were endorsements. "He's deader than the day before yesterday," former state GOP chair Tom Slade told the St. Petersburg Times in late April. "I don't think there's any way in the world he can rehabilitate himself." Crist's collegial centrism, the conventional wisdom held, had become anachronistic at a time when angry right-wing populism had overtaken his party.
Yet here we are, less than three months later: Crist, now running as an independent, leads Rubio by almost 5 points, and he's ahead of potential Democratic opponents by much more, according to a Real Clear Politics average of polls. The stunning reversal raises a possibility with wider implications: "In this national environment of very polarized politics," says Daniel Smith, a political-science professor at the University of Florida, "voters may be interested in more moderate candidates."
It's still a long way to November, of course. Rubio remains a formidable challenger—and, given his announcement last week that he had raised a record-setting $4.5 million in the second quarter, a well-financed one. But through a mixture of deft maneuvering and plain good luck, Crist has somehow seized the momentum. During the spring legislative session, he vetoed two controversial bills pushed by overzealous Republican leaders—one dealing with teacher tenure, the other with abortion—thereby positioning himself as a bulwark against extremism. He has benefited from disarray in the Democratic primary, as the lackluster establishment candidate, U.S. Rep. Kendrick Meek, fends off a challenge from a billionaire, Jeff Greene, who earned the nickname "meltdown mogul" by profiting from bets against the housing market. And Crist has gotten a lot of positive press—as well as an uptick in approval ratings—for his energetic response to the BP oil disaster that has gunked up Florida beaches with tar balls. In contrast to Rubio, who still supports offshore drilling, Crist has called the legislature to a special session this week to promote a constitutional ban against the practice.
Crist's resurgence also stems in part from his shift back to where he's always seemed most comfortable: the political center. That's where he's largely governed as the state's chief executive—pursuing a Republican agenda of low taxes and limited government, but also collaborating with Democrats on environmental issues and judicial appointments. The approach made him one of the most popular governors in the country. "He's got almost extraterrestrial instincts about the political pulse," says Mac Stipanovich, a Republican lobbyist and Crist supporter. "All he has to figure out is what you want to hear, and as long as it doesn't contradict something he said yesterday, you will probably hear it."
That trait has prompted criticism that Crist is a shape-shifter, with no firm convictions. It's not too far off the mark: his recent reversals on some matters (veering liberal on abortion, gay adoption, and "don't ask, don't tell") have been dizzying. But while political elites may get agitated over such slipperiness, average voters don't seem to care much. They "want someone who's a pragmatist," says Smith, adding that if Crist stands for anything, he "stands for the median voter."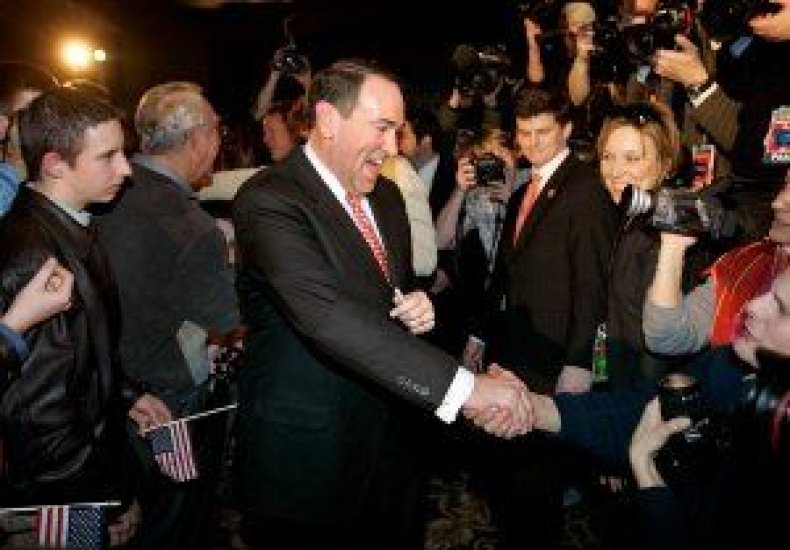 Moderate candidates are particularly valued in Florida, where the electorate favors fiscal conservatism and social moderation. Campaigns are won along the state's midriff, from Tampa to Orlando, where swing voters reside in abundance. Florida is "generally a centrist place," says Steve Schale, a Democratic consultant based in Tallahassee. "When either party pushes out one way or another, voters tend to whack them back to the middle."
Crist will try to defend the middle as his home turf. A June Quinnipiac poll shows him garnering 51 percent of independents, 28 percent of Republicans, and 37 percent of Democrats. According to Thomas Eldon of SEA Polling and Strategic Design, who has studied the Florida electorate extensively, Crist's backers mainly include moderate GOPers alarmed about their party's move to the right—many of them Midwestern migrants who settled in southwest Florida—and Democrats who appreciate Crist's bipartisanship and worry about Meek's viability.
In recent weeks, a host of high-profile Democratic donors have lined up behind the governor. Among them: Lance Block, a Tallahassee attorney who hosted a June fundraiser at his home for contributors from across the political spectrum, including lawyers who fought on opposite sides of the 2000 Florida recount battle. The influx of cash helped Crist defy predictions that his funding would evaporate after he bolted from the GOP; last week his campaign reported it had taken in $1.8 million in the second quarter, far less than Rubio's haul, but an improvement over the $1.1 million it raised in the first quarter.
While Crist has incurred the wrath of the far right—particularly the Tea Partiers—such opposition could work in his favor in some ways. Conservatives are galvanized and may well turn out in force. But the way they've commandeered the GOP has also yielded a candidate—Rubio—who may appear too far from the center for mainstream voters. (He backs a flat tax, questions whether climate change is man-made, and supports legislation requiring doctors to perform ultrasounds before administering abortions.) "Now that [Rubio] has painted himself into that conservative corner, he's having difficulty getting out," says Smith. Given Rubio's need to keep the right wing riled up, he has so far avoided tacking toward the middle in preparation for the general election. Perhaps as a result, his candidacy appears to be provoking and solidifying an anyone-but-Rubio vote behind Crist—one that could grow if Meek fails to win his primary or never becomes a serious contender.
If Crist ends up winning by staking out the middle ground, it will surely enliven the debate over just how polarized the American electorate really is. This has been a subject of heated argument among academics in recent years. No one disputes that elected officials have become more polarized. But have average voters?
In his recent book The Disappearing Center, Alan Abramowitz, a professor at Emory University, argues that the public is more divided than ever. And since those who are more engaged tend to be more ideological, they're pushing the parties to their outer limits. Yet Stanford University professor Morris Fiorina, author of Culture War?, thinks that's largely nonsense. According to his analysis, the electorate is no more polarized than in decades past. Voters have simply sorted themselves more neatly into political parties that are more ideological. Republicans have shed Northern liberals, while Democrats have lost Southern conservatives. In Fiorina's view, the citizenry is craving moderate candidates. "There's a big underserved market out there," he says.
Few politicians around the country, however, are aiming to supply it. In particular, the Republican contenders in upcoming elections often seem to be trying to outdo one another in a rush to the fringe. Senate candidates like Sharron Angle in Nevada, Rand Paul in Kentucky, and Ken Buck in Colorado are mounting hard-right challenges, fueled by Tea Party fervor. Yet, like Rubio, they risk alienating middle-of-the-road voters and imperiling what should be dependable GOP gains in an election cycle that favors the opposition party.
Crist's approach may be hard to replicate, though. Florida is as purple a state as they come, and even so, no independent has ever succeeded in a statewide run. Yet Crist—who so far hasn't said which party he'd caucus with if he reaches the Senate—"is the perfect candidate to pull this off," says Block, the Democratic fundraiser. "I hope it sends a message to Republicans and Democrats…that people are beginning to look for non-party-affiliated candidates who just want to get the job done." For a country split into ever more bitterly opposed camps, it would signify a triumph of the center.