Retailer Target Cuts Forecast; Shares Fall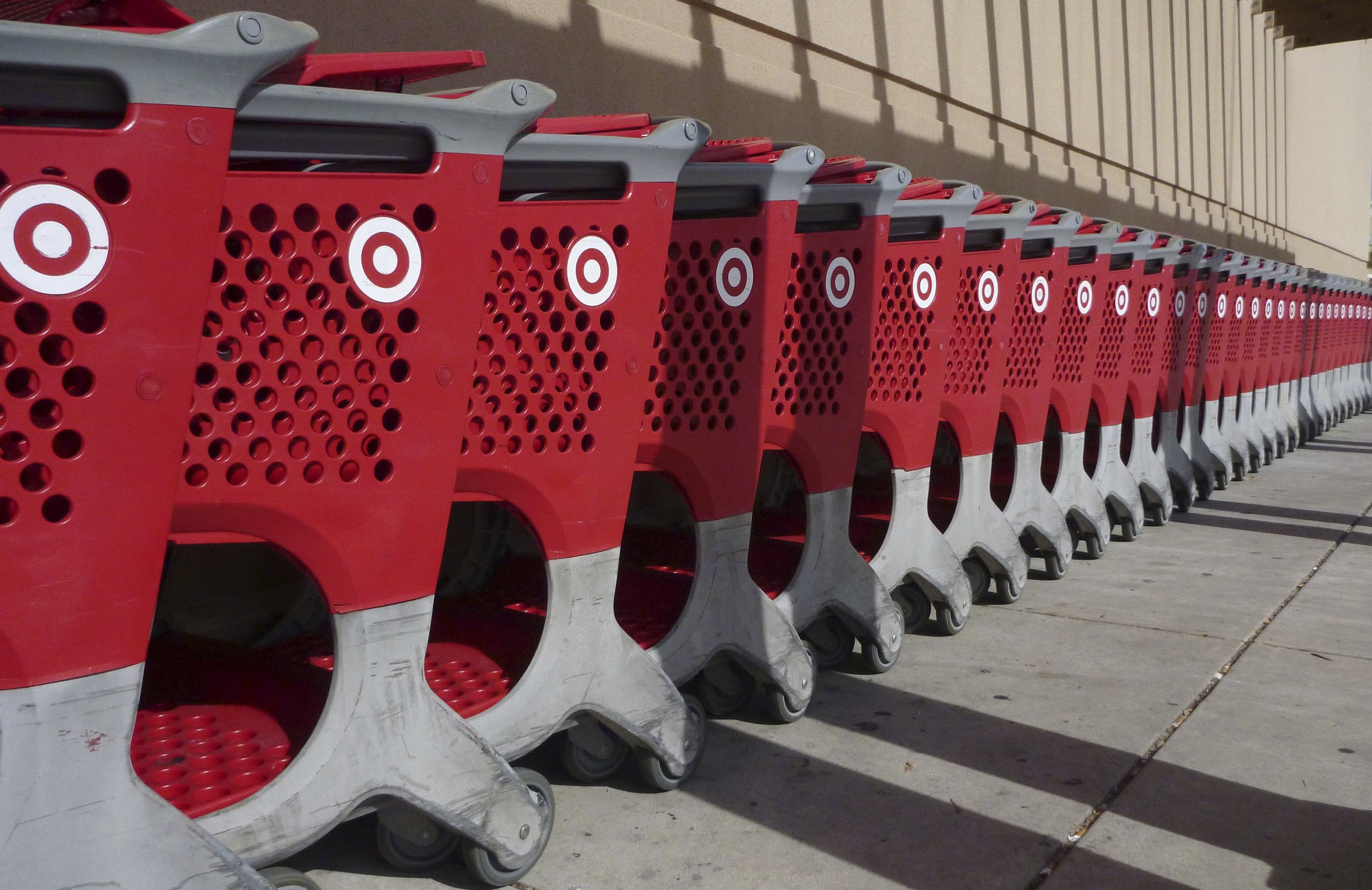 Updated | (Reuters) - Retail chain Target Corp. cut its fiscal-year profit outlook on Wednesday after quarterly sales fell more than expected due to lower demand for electronics and disappointing results in its grocery business. Shares of the sixth-largest U.S. retailer dropped 7 percent to $70.15, erasing their nearly 4 percent gain for 2016.
"It's a very cautious consumer, ... and it will continue to be a very competitive environment," Chief Executive Officer Brian Cornell said on a conference call. Cornell said electronics sales fell by a double-digit percentage rate in the second quarter ended on July 30 and accounted for about two-thirds of Target's 1.1 percent sales decline at stores open at least a year. About a third of the decrease in electronics sales stemmed from reduced demand for Apple Inc. products, which were down more than 20 percent.
Target, which has been reorganizing its grocery business by adding more organic and fresh food, said those early efforts were disappointing. The business had a "small" decline in comparable sales and was pressured by price deflation for food items like meat and milk.
The company's sales, like those of rivals, have suffered as shoppers increasingly use online retailers such as Amazon.com Inc. and spend on big-ticket items like cars and home renovations rather than small discretionary purchases. Cornell said customer visits declined during the quarter across product categories. The retailer, however, gained market share in apparel and home improvement.
The company said it expected same-store sales to be flat to down 2 percent in the second half of the year and cut its full-year profit forecast to between $4.80 and $5.20 per share from a prior range of $5.20 to $5.40. Net income attributable to the company fell nearly 10 percent to $680 million in the second quarter.
Excluding items such as debt retirement losses and the impact of the sale of its pharmacy business to CVS Health Corp., Target earned $1.23 per share. Analysts on average had expected $1.12, according to Thomson Reuters I/B/E/S. Net sales fell 7.2 percent to $16.17 billion, lagging analysts' expectations of $16.18 billion. Digital sales increased 16 percent, a deceleration from previous quarters, and accounted for 3.3 percent of the company's total.
This article has been updated with a new Target share price and other details.