To Retain More Employees, Think of Work as a Destination
Retaining employees at this unique moment in time requires much more than just adding perks or offering some flexibility. According to Newsweek Expert Forum member Melissa Puls, leaders must start by reframing the way they think about work as a whole.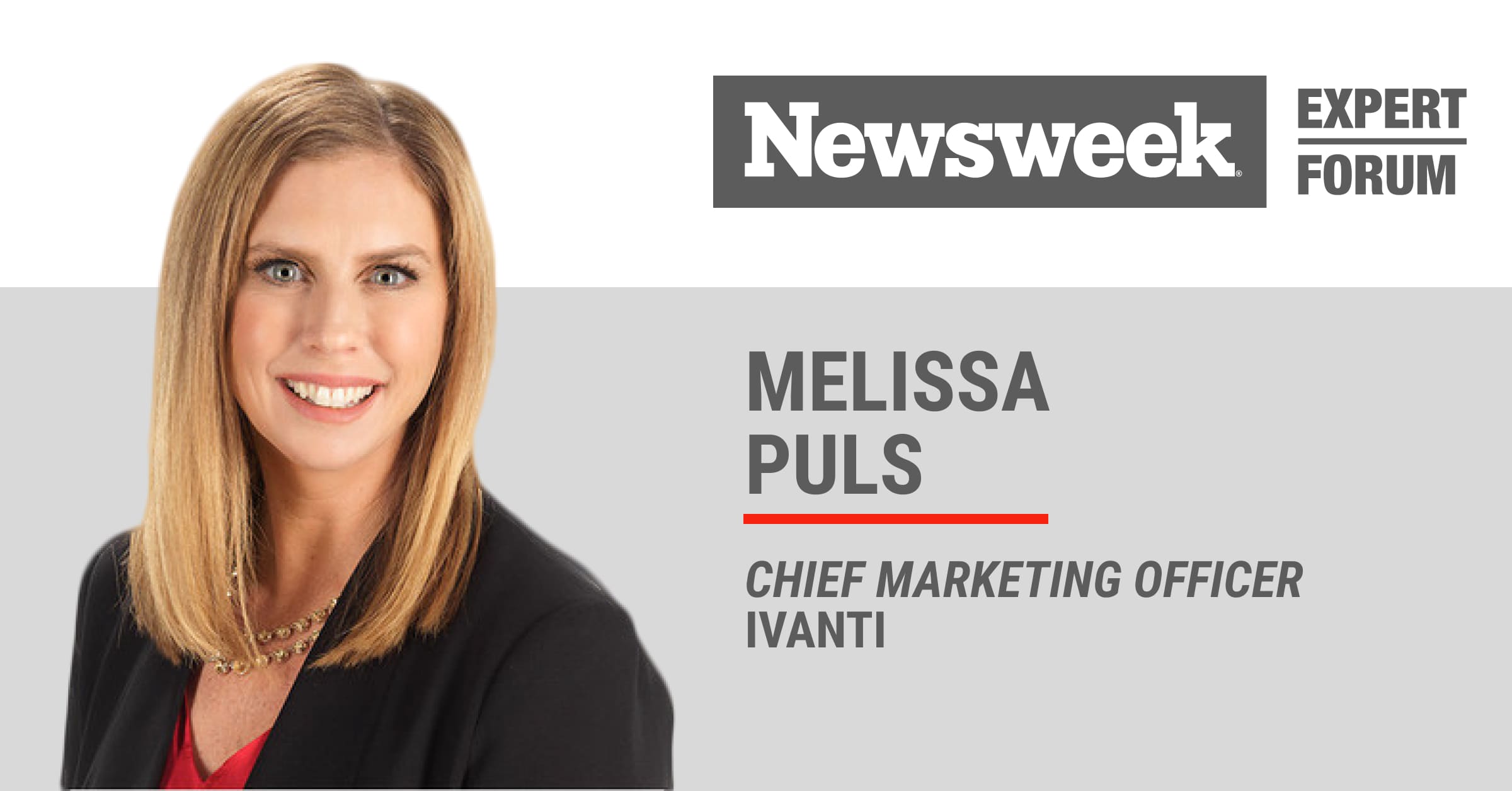 With the pandemic (seemingly) receding, the question of where employees should work is feeling even more urgent. Will they return to the office? Remain indefinitely remote? Opt for a hybrid arrangement? What can company heads ask of their employees, particularly in the era of the Great Resignation, Great Reshuffling and quiet quitting? And how can they ensure that, as long as employees remain remote, they remain engaged and work remains secure and productive?
These are the questions that Ivanti, an IT and security software firm that touts its ability to "make the Everywhere Workplace possible so people and organizations can thrive," is focused on tackling daily. When looking at why some business leaders might be hesitant to embrace remote work, Melissa Puls, Ivanti's CMO said, "I think people are sort of opening the files of their own work experiences from the past and trying to apply them to the future generation. And we're in a position now where people have to let go of those past files and ways we worked and look through things from a very different lens. Which is not always easy to do."
Puls says the new generation of workers views the virtual workspace as the norm (she cites the example of one of her son's friends, a recent college graduate, who has a closet of suits and ties he wears for Zoom meetings to "look the part" on screen, despite having no expectation of entering an office in person — his video-conference persona is what now conveys a professional first impression). They are willing to "look the part" that was a past expectation, while they expect to be able to work remotely, and having that flexibility is increasingly becoming table-stakes for companies looking to retain top talent. "I think there is definitely the sense that the employees are in the driver's seat, which is actually a really powerful and encouraging thing," she says. "And the younger generation is also contributing to that, in terms of their expectations around the hybrid workplace and hybrid working."
But it's not just the youngest generation of employees, Puls says. "People want to be in control of their own destiny — hence the rise of the gig economy. People want to be independent, do their own thing, and stand for something that's about them, as opposed to the company as a whole," Puls says. "Which, again, I think is a very healthy thing."
However, the onus of these changes tends to be on more than the C-suite and HR leaders, it is also the responsibility of the IT and security teams, who are working double-time to create and sustain the technological conditions that allow employees to work productively and securely from any device, anywhere in the world. Puls cites a recent survey that showed that only 29% of tech employees are likely to remain with their employers, with incredibly high attrition rates in the field. "Forty-one percent said it was because of the high workload, the challenges, and the stresses that are put on the IT organizations and security teams, because of the way that the workforce and the workplace are fundamentally changing," Puls says. She asserts that the shift to remote work has in some cases placed untenable pressure on tech workers, who are spread too thin as a result of the (admittedly noble) intention to "provide their employees with an amazing experience."
As a result, it's important for company leaders to weigh the needs of the organization against IT and security teams' ability to deliver on those needs while keeping everyone safe. Puls describes IT and security professionals as the "unsung heroes" of the remote work revolution, and says that tech companies like Ivanti, which supply hyper-automated IT software, are "in a position to be able to do something really meaningful, to help companies maintain their employee base."
In addition to creating sustainable working conditions for IT and security professionals, companies need to take a look at their culture. "Putting aside technology for a second, I believe in the notion that we all have to have a purpose, that we value all perspectives — and in creating an environment where people can do their best work, regardless of where they're working from," Puls says. "That includes where they're going to do the work. And, some people do a more effective job getting up every day and going to an office, but other people like a more flexible environment. We need to let people think and work outside of the box!
Ivanti has responded to this challenge — of creating a work culture that values diverse perspectives and honors individual choices about work locations — by viewing work itself as the destination. "Our CEO, Jeff Abbott, is just relentless in the pursuit of creating an environment where Ivanti is a destination for people's careers — people want to be a part of this destination, they want to work here. The way you do that is by providing a great employee experience from a technology standpoint — with technology that eliminates barriers — but also a culture and environment in which they can do their best work."
For Ivanti, the goal isn't only to facilitate this positive work culture internally, but also for their clients. "What we do is ensure that people can use devices from everywhere, that they're super safe, and they have an amazing experience with their employer," she says. "And it's as simple as that, but so critical in terms of providing an employee experience that people want to be a part of. It's a critical time for employers, and I think they're getting the message. And the good news for IT companies is that we can play a vital role in making that happen."