Retired Admiral Says ISIS Is 'Better Than Donald Trump' at Managing Operations
Retired four-star Admiral James Stavridis said on Monday that the Islamic State militant group (ISIS) is actually "better than Donald Trump" at managing operations.
Stavridis, who served in the Navy for 37 years and was formerly NATO's supreme allied commander, made the remark on Monday during an interview on MSNBC's Morning Joe as he commented on the death of ISIS leader Abu Bakr al-Baghdadi following Saturday's military operation ordered by Trump. The retired American military commander argued that the president's rhetoric when announcing the successful operation on Sunday would be used by the extremist group to recruit more militants.
"Here's the real problem: It's motivational to the other side," Stavridis said. "Some will make the argument that it's a deterrent. I don't think so. I think that that tape will be played, particularly that image of the dog in the Arab world is well known as an extremely evocative negative," he explained. "And I think that'll become a recruiting tool that Islamic State uses on the internet."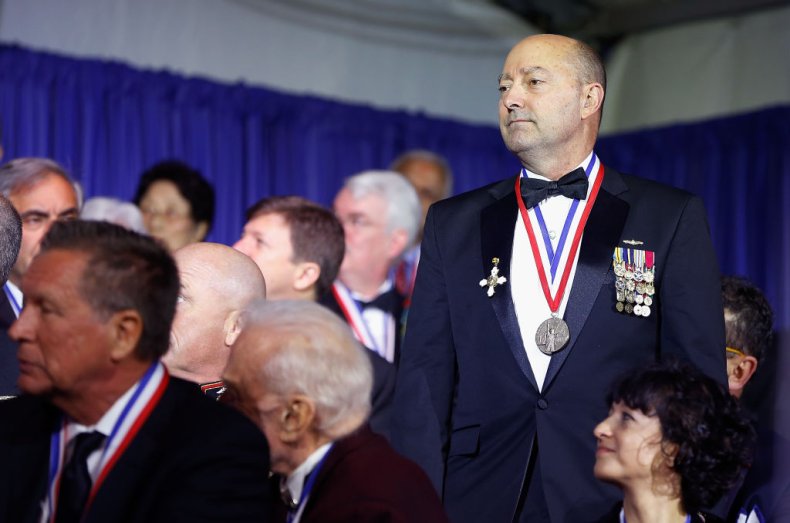 During his Sunday press conference announcing the death of the ISIS leader, Trump said that Baghdadi had "died like a dog, he died like a coward. He was whimpering, screaming and crying."
"And for the record," Stavridis said, continuing his criticism of the president, "I would say they're better than Donald Trump. They're managing currently to conduct global operations without owning a shred of territory. After we took the caliphate away from them, which was another good accomplishment, they still conducted a massive attack in Sri Lanka [during Easter] using the internet to recruit, proselytize and conduct the operation."
The retired admiral said that the group would "use this footage" of Trump's remarks "to motivate their followers, to recruit more. It's really not how we want to play this."
Others have suggested that Trump's characterization of Baghdadi's death will rile up and motivate ISIS supporters and sympathizers. "He used language that is going to really incite Baghdadi's followers if they hear it," Al Jazeera's Patty Culhane warned on Sunday following Trump's morning press conference.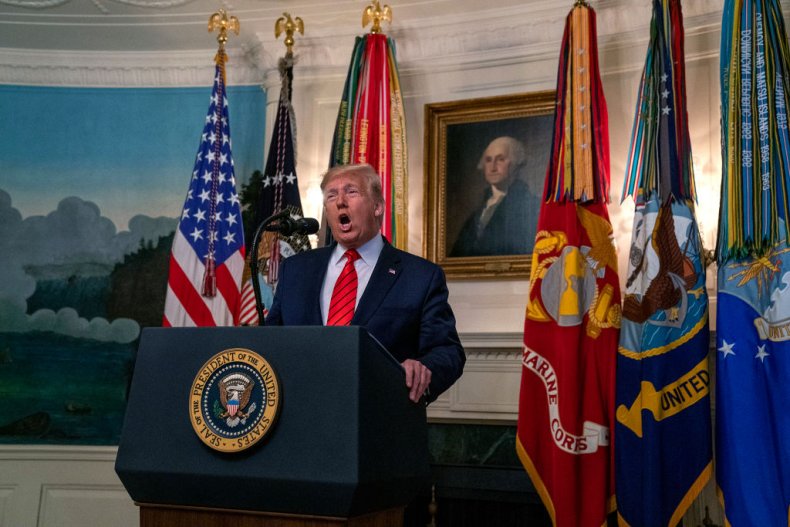 Newsweek was the first to report on Saturday that Trump had ordered the operation to take out Baghdadi and that it was believed to have been a success. The president then confirmed at the Sunday morning press conference that U.S. forces had stormed the ISIS leader's compound, leading to his death. He explained that the militant commander had fled down a dead-end tunnel with three children and then detonated a suicide vest.
No U.S. troops died in the operation, although numerous ISIS fighters were reportedly killed. Two American soldiers did suffer minor injuries, and a U.S. canine was harmed in the suicide vest detonation as it ran down the tunnel chasing the ISIS leader.