A retired two-star Army general gave a poignant retort to President Donald Trump's controversial Memorial Day message on Twitter, referring to his late veteran father, who was missing in action for three decades.
Trump was criticized over his Memorial Day tweet for its focus on his presidency. Some Twitter users contrasted it with the words and sentiments of other presidents, including Barack Obama and George W. Bush.
"Happy Memorial Day! Those who died for our great country would be very happy and proud at how well our country is doing today," Trump tweeted. "Best economy in decades, lowest unemployment numbers for Blacks and Hispanics EVER (& women in 18 years), rebuilding our Military and so much more. Nice!"
Major General Paul Eaton, who was a commander during the Iraq War before retiring in 2006 after 33 years of service, responded: "Mr. President: My father was MIA in Vietnam for 30 years. I will visit him at Arlington today. There is nothing 'happy' about #MemorialDay."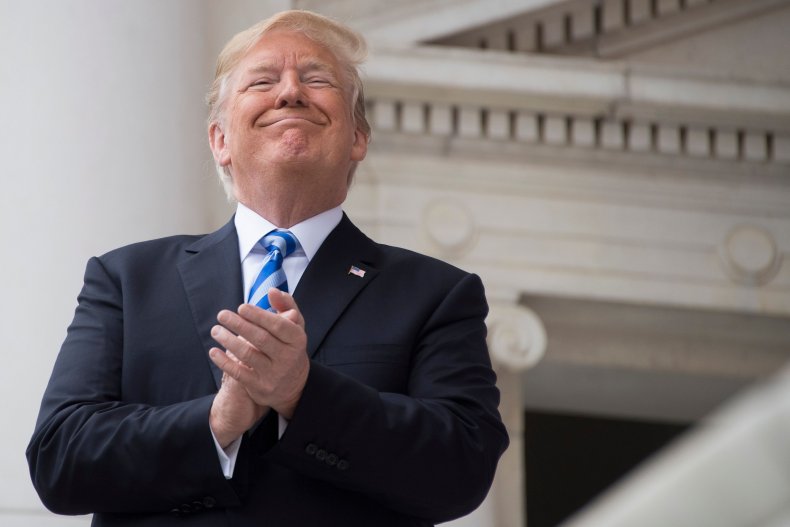 Eaton's father, Air Force Colonel Norman Dale Eaton, was shot down in his B-57 over Laos in January 1969 during the Vietnam War.
He was officially MIA for almost three decades, but his artifacts and remains were discovered by archaeologists between 2003 and 2005, then confirmed through DNA. His body was returned to the U.S., and in 2007 he was interred in Arlington National Cemetery, Virginia.
After stoking criticism with his "Happy Memorial Day" tweet, Trump later posted more traditional messages and videos to mark the holiday.
"The heroes who rest in these hallowed fields, in cemeteries, battlefields, and burial grounds near and far are drawn from the full tapestry of American life," Trump wrote. (His words came from an accompanying video of his speech at Arlington.) "They came from every generation, from towering cities and wind swept prairies, from privilege and from poverty..."