Teenagers Charged After Retired Missouri Police Officer Murdered While on His Way to Babysit Family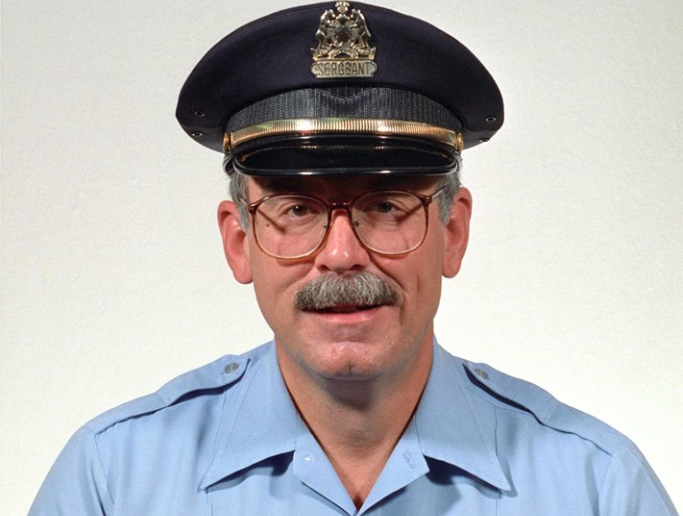 Two teens have been charged in connection with the death of a retired St. Louis police sergeant who was killed in an alleged botched robbery on Monday.
Sgt. Ralph E. Harper, 67, died after being rushed to hospital this week following an incident that occurred at about 7:30 a.m in the 3100 block of Lackland Avenue, near Tower Grove. Police said he exchanged shots with an armed robber but was wounded. He called 911 himself.
The veteran officer was "on his way to babysit for a relative" at the time, FOX2 reported. It is believed Harper, who was carrying his own gun, was parking his car before the altercation.
The suspect fled to a stolen SUV, which dropped him off at the Barnes-Jewish Hospital hospital before driving away. The 16-year-old teen, admitted for a gunshot wound to the wrist, was then arrested and charged with second-degree murder and attempted first-degree robbery.
Officers later located and engaged in a chase with the stolen getaway vehicle, which crashed. A 15-year-old who fled the car was arrested and faces the same charges as the 16-year-old, plus tampering with a vehicle and resisting arrest. A third suspect—identified as 17-year-old Julian Mathews—was not involved in the robbery but was arrested after also fleeing the vehicle.
Mathews was charged with second-degree motor vehicle tampering and resisting arrest. He was found hiding in a dumpster, according to the St. Louis Post-Dispatch, which first reported details of the detained teenagers. Officers discovered a .40-caliber gun inside the SUV, the same caliber that officials believe killed Harper. At his age, Mathews is an adult under Missouri law.
The two other teens are considered juveniles, so their names have not been released.
However, a woman called Marissa Woods, 38, identified the youngest suspect as her son, Justin Mathews. She told the St. Louis Post-Dispatch that Justin and Julian are brothers. It is now under consideration if the suspects should stand trial as adults, the newspaper reported.
"We mourn with the family"
Police chief John Hayden addressed reporters Monday, revealing that he knew the victim.
"We mourn with the family. I have been on 33 years but I had known our sergeant that is now deceased," chief Hayden told media, at one point holding back tears. "He was a very good person, with a wonderful personality, a very warm and compassionate person.
"It affects you a little differently when you know the person involved. So I apologise for my emotions but at the same time I did know him personally. I still am close with the family."
Harper, the chief said, was from a law enforcement family. He retired in 2007 after decades of service. His funeral is scheduled to take place on Friday, officials said Tuesday.
In a statement posted to Facebook, the police department wrote: "Our police family mourns with the friends and family of retired sergeant Ralph Harper, who honorably served this department for 33 years. We appreciate everyone's thoughts and prayers during this difficult time."