Retired Navy Veteran Charged With Kidnapping Slain Teenager Ashanti Billie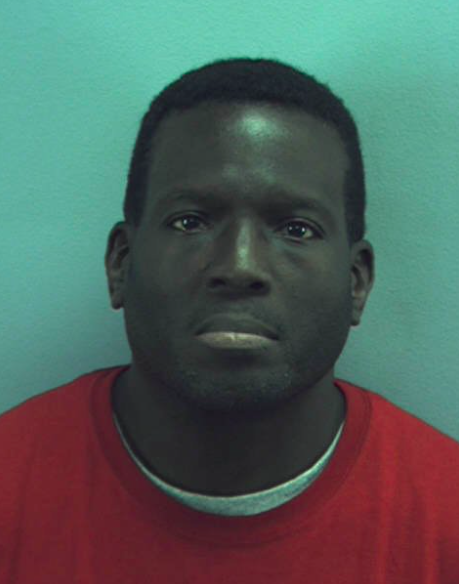 A homeless former Navy veteran has been charged with kidnapping slain teenager Ashanti Billie, who went missing in Virginia on September 18.
Eric Brian Brown, 45, was arrested and charged in connection with the death of the 19-year-old and faces life in prison if he is found guilty of the crime, the Department of Justice said on Wednesday.
According to court documents, Billie's co-workers at a Blimpie's restaurant on the Joint Expeditionary Base Little Creek said Brown visited the establishment frequently and attempted to flirt with the victim "on several occasions."
"One witness recalled hearing a conversation where Brown commented directly to the victim about her 'big ass,'" the affidavit for Brown's arrest warrant said.
Some employees also reportedly were made uncomfortable by Brown's alleged "continued presence and sexual advances," the court document added, also describing that several employees had previously driven Brown "home" but had never seen him enter a property. This has prompted authorities to believe that he does not have a residence.
Authorities discovered Billie's vehicle on September 23, less than a week after she went missing. From the car, they "recovered Billie's pants, which contained dirt and debris, consistent with being removed while outside and on the ground. The undercarriage of the car also contained dirt and vegetative debris, consistent with being driven off-road."
Billie's body was discovered several days later on September 29 by the authorities in North Carolina, with the property located "next to the church where Brown attended vacation Bible school as a child," WJLA reported.
Speaking with authorities in late October, Brown allegedly claimed he could not remember what he did on the days close to the date when Billie disappeared, stating he had been in Joint Base Little Creek on September 17 but had "blacked out" in the days preceding it.
Brown also reportedly told investigators he "could not remember if he did anything to Billie."
Following the news of Brown's arrest, Billie's family said in a statement on Facebook on Wednesday, "The entire Billie family would like to extend their deepest thanks and gratitude to the FBI, Virginia Beach and Norfolk Police Departments, and NCIS for their attention and investigations regarding their daughter, Ashanti Billie."
"Additionally, they would like to extend their heartfelt thanks to all that helped and came forward with tips. At the current time, the family needs time to process the information but will be making a public statement soon. Thank you," the post read.