Retired Texas Cop Dies in Gunfight With Former Border Patrol Agent
Retired Houston, Texas police officer Mart Hanna was killed by his neighbor, a former U.S. Customs officer, after a Tuesday argument.
According to authorities, Kerr County deputies reported to a gated subdivision in Kerrville after reports of gunfire in the neighborhood. Upon arrival, officers discovered 68-year-old Hanna fatally wounded. Retired U.S. Customs officer Kenneth Brown, 71, was identified as the shooter.
"Upon arrival, Deputies discovered that there had been a verbal disturbance between two residents in the subdivision," read a Tuesday press release from the Kerr County Sheriff's Office. "The disturbance led to both residents pulling guns and exchanging gunfire."
Brown was not injured during the altercation. According to the Kerr County Sheriff's Office, no arrests have been made. Texas Rangers are assisting with the ongoing investigation.
Newsweek reached out to the Texas Rangers for comment.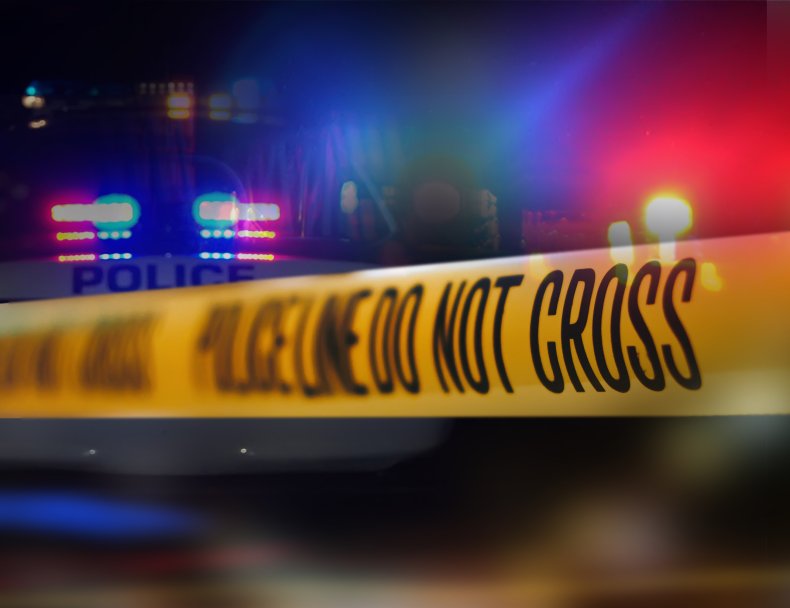 Houston Police Chief Art Acevedo said that the crime rate in the city was on the increase with 353 homicides recorded as of November 2020. During a November press conference, Avecedo blamed the rise in violent crime on a "perfect storm" of circumstances, including being short staffed.
"We're trying to focus on violent crime, and it's a balance," Acevedo said. "We have a department that has the basically the same number of officers that it had 20 years ago with a significant decrease in overtime and a significant approach to criminal justice by the rest of the criminal justice system."
Protests against systemic racism in police culture caused some critics to raise the issue of defunding the police. Republican Texas Governor Greg Abbott has opposed the defunding of police departments statewide.
In October, Abbott introduced the "Back the Blue" pledge in hopes of quelling calls of slashing the budgets of police forces. Abbott said during a press conference that areas that allow their police departments to be defunded are "disgraceful and they are reckless. It invites crimes into our communities and it endangers law enforcement officers and their families."
The city of Austin voted in August to cut its police budget by one-third. Some of the allotted funds were expected to be funneled into public programs. Classes for new cadets were also canceled because of the budget cuts. Abbott criticized that decision and said in December that he was considering a proposal to have portions of Austin policed by the state.
"What I think we need to do is have a Capitol zone area that the state will be in charge of policing," Abbott said during a remote town hall, "and we can use city of Austin police officers for this."