Retirees Are Inflation's Hidden Victims. Here's How They Can Protect Themselves | Opinion
Many have expressed fears about how business owners and younger workers can contend with rising inflation and the soaring cost of living. But not enough of us are talking about the pressures being faced by retired members of society.
The economic crisis is threatening to unravel the savings of American retirees. And the government is not focusing its attention on the issue. As a result, the onus is on retirement savers. And what they must do is clear: Retirees must optimize their freedom to invest through diversification.
Most people will have planned their budgets for the historical average of a 3 percent inflation rate; in reality, it has proven to be almost triple that of late. Inflation reached a 40-year-high in March, rising a staggering 8.5 percent year-on-year.
This dramatic rise in inflation has become financially catastrophic for retirees. Imagine someone having a $25,000 annual retirement income. A 1 percent inflation rate reduces this to just over $20,000 after two decades, while a 2 percent inflation rate reduces it to less than $17,000.
And that's just one of many hits retired Americans have had to absorb of late. Another is a record 14.5 percent hike in premiums for our over-65 national health insurance program, Medicare Part B. If health-care costs increase at 2 percent above consumer inflation for the next couple of years, then a perfectly healthy couple in their mid-fifties could face $267,000 in extra medical costs by the time they retire at 65.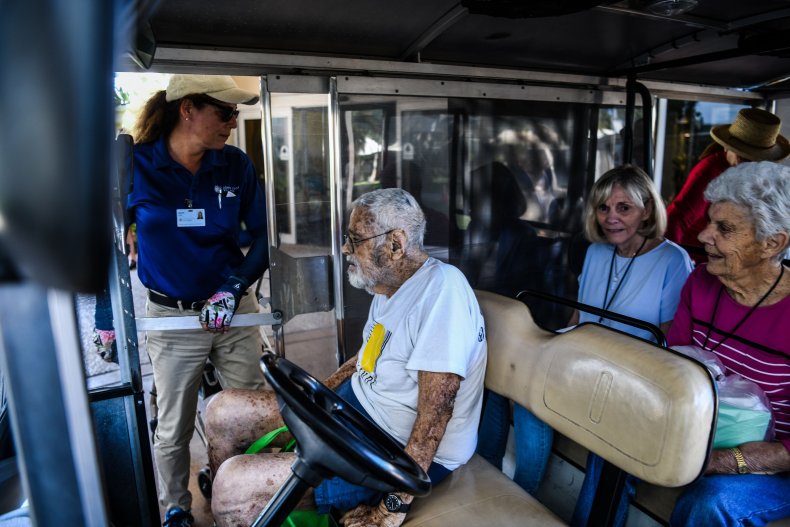 How can retirees combat these challenges? It's crucial that retired members of society ensure that they are not putting their capital in high-risk places and potentially losing the entirety of their savings.
The dangers abound. Cryptocurrencies were once the golden child of the modern economy, but we recently saw stock prices in BitCoin, Luna, and Ethereum plummet. Similarly, while tech start-ups have long been the favorite investment option for venture capitalists, we are now seeing signs of a potential bursting of the tech bubble, which could see losses on the scale of the dot-com crash in the 1990s for some.
Despite all the prognosticators, no one can really predict when things are going to turn. Trying to time the market is a losing proposition more often than not. Until the government is motivated to introduce a financial education scheme for all ages, the responsibility falls on individuals to educate themselves and invest their savings wisely.
But there is one method that protects investors and that retirees would do well to adopt: diversification.
A diverse investment portfolio provides better financial security in the long run, for the simple reason that each individual investment is impacted by different risks at different times. For even more protection, build a short-term reserve that is not invested in stocks. This enables investors to avoid being forced to sell their shares when the market plummets.
Many investments are likely to bounce back relatively soon, so having this short-term cash reserve puts investors in the beneficial position of being able to wait out the market downturn.
Unfortunately, in every economic cycle, there is a crop of new investors that end up learning these lessons the hard way.
Essential to successful investing is a fundamental mentality shift. But we must shift our focus to what we can control: We are free to invest as we please. We must use that freedom to our advantage and invest in a portfolio that is diverse and protected.
Joe Hipsky is co-founder and chief strategy officer of iraLogix.
The views expressed in this article are the writer's own.