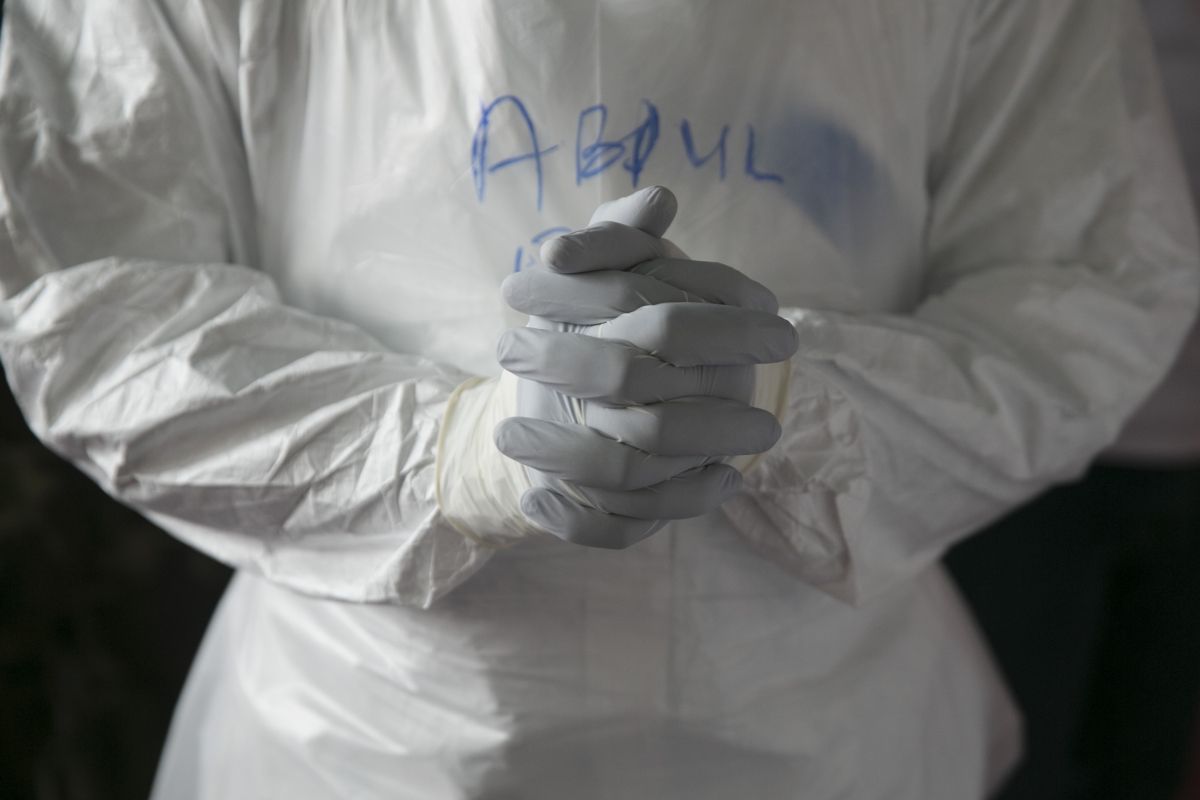 Last year's Ebola outbreak has become one of the gravest public health emergencies of recent times. So far, 11,312 people have died as a result of the virus that spread across the West African countries of Liberia, Sierra Leone and Guinea, with isolated cases also detected in Europe and the U.S.
Great progress has been made in eradicating the virus. Liberia, the worst-hit country in last year's epidemic, was declared Ebola-free in September for the second time after recording 42 days without a confirmed case. AFP reported on Wednesday that Sierra Leone is on course to attain the same status after recording no new cases for the past four weeks. Meanwhile, an Ebola vaccine trialled in Guinea over the summer was found to be 100 percent effective, the World Health Organization (WHO) announced in July.
However, new research on the potential for sexual transmission of Ebola, combined with the recent relapse of Pauline Cafferkey, a U.K. patient previously infected with Ebola, have raised fears about a resurgence of the deadly virus. Newsweek spoke to Ebola expert Derek Gatherer, a lecturer in the Division of Biomedical and Life Sciences at Lancaster University, about Ebola's feared return.
Why are we talking about another Ebola outbreak?
Two new studies were published in the New England Journal of Medicine this week that revealed concerning new features of the disease. In the first study, Ebola was found to persist for up to nine months in the semen of male survivors of the disease, whereas evidence from previous outbreaks had shown that the virus persisted for, at most, 82 days. In the second study, the sexual transmission of the Ebola virus from a male survivor to his female partner—who later died as a result—was documented for the first time with molecular evidence.
There are 17,157 known survivors of the 2014 epidemic; this new evidence suggests that there could be a reservoir of Ebola virus out there, which could potentially spread via sexual intercourse.
Why is Pauline Cafferkey back in hospital?
Scottish nurse Pauline Cafferkey, who in December 2014 became the first case of Ebola to be detected on U.K. soil, is now in a critical condition after suffering complications related to her infection. Cafferkey spent a month in an isolation unit after being diagnosed but appeared to have made a fully recovery. Medical officials have not confirmed if Cafferkey has been diagnosed with Ebola again, but her case is reported to be the first case in which an Ebola survivor has suffered a life-threatening illness as a result of the original infection.
At present, it is unclear as to why Cafferkey suffered complications relating to her original infection, or indeed what exactly these complications are. One possibility, says Gatherer, is that the Ebola virus has weakened her immune system, leading to a secondary infection such as meningitis. Cafferkey reportedly described symptoms similar to meningitis when she first spoke to doctors last Monday.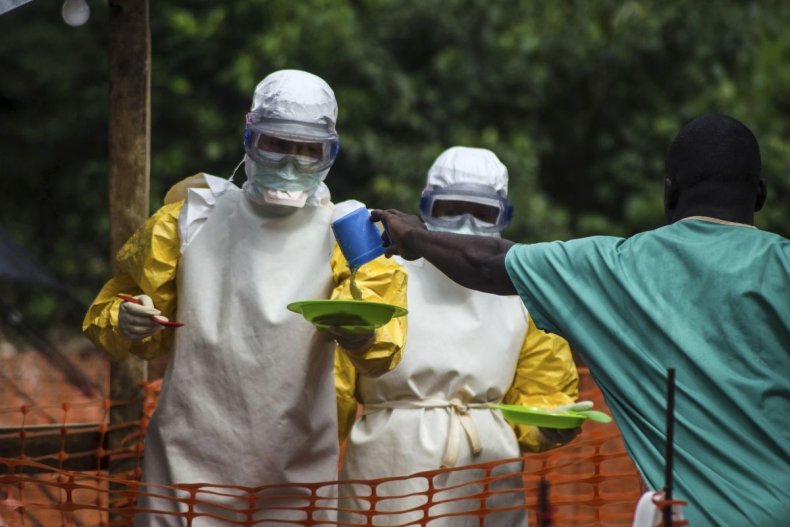 Can Ebola survivors infect other people?
According to Gatherer, scientists have known since the first Ebola outbreaks in the 1970s that the virus can persist in certain parts of the body even after a person has been determined to no longer be ill from the disease. Areas such as the central nervous system (the brain and spinal cord), eyeballs and the testes in men can act as repositories of the Ebola virus.
However, Gatherer says that the preponderance of evidence shows that Ebola is non-infectious in this state. "The consensus of opinion is that since we haven't had any transmission of it from a survivor—the exception being sexual transmission from men [as reported in the new study]—means that the presence of the virus in things like the eyes and the nervous system is not a worry." Gatherer adds that while it is a necessary precaution for health authorities to monitor the 58 people who were in close contact with Cafferkey, the chances of her being infectious are "vanishingly small."
Can Ebola be spread via sexual intercourse?
A study published in the New England Journal of Medicine on October 14 provided strong evidence that Ebola can be transmitted via sexual intercourse. The study reported that a 44-year-old Liberian woman, who died from Ebola on March 27, 2015, probably contracted the virus from a male survivor of Ebola, also from Liberia. Gatherer says that the study provides "smoking gun evidence" for the sexual transmissibility of Ebola. The new findings could influence future approaches to Ebola management, he says, including "getting large numbers of condoms to male survivors, getting sex education to male survivors [and] maybe vaccinating the partners of male survivors."
The fact that the male Ebola survivor was unaffected by the virus, while his female partner died, is significant according to Gatherer. "The suspicion has been that perhaps the Ebola virus in survivors is somehow not quite the real thing, but it's clear that once it gets transmitted to a new person then it's back with a vengeance again."
How likely is another Ebola outbreak?
In the history of the virus, there have been several occasions when one outbreak has prompted other aftershocks in nearby countries. The 2000-01 Uganda outbreak, which killed 224 people, was closely followed by a less fatal wave of infections in the Republic of Congo in 2001-02, while a 2007 outbreak in the Democratic Republic of Congo occurred in the same year as a new strain emerged in Uganda. "Sexual transmission from male survivors might actually be the explanation for [those secondary outbreaks]," says Gatherer.
Gatherer believes that male Ebola survivors must be targeted urgently with sexual health interventions. "This is a lot of people that we need to urgently get some attention to," says Gatherer. "We had 11,000 victims and 17,000 survivors [in the last epidemic]. We don't want another 17,000 victims."