Return of the Jewboy: Kinky Friedman at 70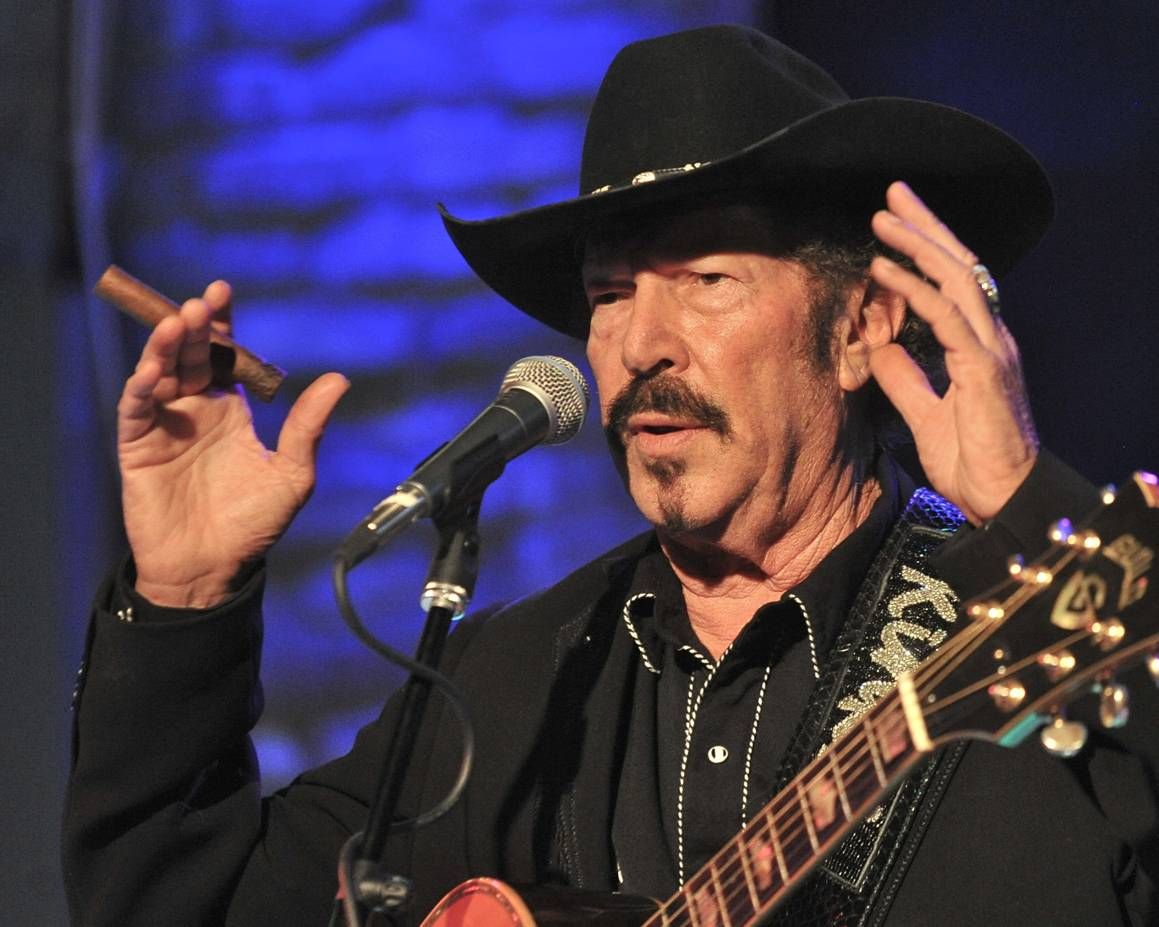 Criss-crossing the country in a van with two musicians half his age isn't how Kinky Friedman planned to spend his latter years, but the outlaw country singer/cultural critic/political rabble-rouser/novelist embraces his lot in life.
"The point of this tour is it's like a train going by in a dream. I don't know what town or what dressing room I'm in," Friedman says backstage before a recent gig at Johnny D's, an iconic live music outpost in Somerville, Massachusetts. "Willie Nelson gave me an idea many years ago and I've never really had a chance to do it. He said, 'When you go out and do a tour, go out and don't take a night off. If you're out there, you might as well work.' You build up a situation where you're running on complete adrenaline."
Friedman, at 70, is in the midst of a grueling 35-date North American tour that's seeing him play clubs, cafes and small theaters, driving from state-to-state in a van with his producer/manager/musical compadre Brian Molnar and his backing guitarist, Joe Cirotti. Much like with fellow renegade crooner Johnny Cash before him, there's a renewed appreciation for Friedman's unique brand of political satire-meets-outlaw country as he hits his 70s.
He's toured with Bob Dylan and collaborated with the likes of Eric Clapton, the Band, Ringo Starr and Ron Wood, but he never hit the commercial heights of Merle Haggard, Willie Nelson, Cash or Waylon Jennings. Now in the twilight of his colorful career, he's winning critical acclaim for his first studio album in three decades—the darkly personal and occasionally haunting The Loneliest Man I've Ever Met.
"This is not a record. It's a mirror....You should see yourself in it," he says, chomping his signature cigar and sipping a Patron tequila with salt and lime.
Live, he's akin to a country Frank Zappa, taking time between songs to serve up brazen cultural criticism, stinging satire and off-color jokes, all the while sneering at political correctness. Not unexpected from a man best known for "Ride 'Em Jewboy," a somber tribute to Holocaust victims, or his satirical feminist screed "Get Your Biscuits in the Oven and Your Buns in the Bed."
A Chicago-born Jew raised in Texas, Friedman has written a dozen books, appeared in several films and has famously dabbled in politics, receiving 600,000 votes in his failed 2006 bid for Texas governor. He's no fan of Obama ("Don't let the White House door smack you on the way out") and is intrigued by both Bernie Sanders and Donald Trump because of their unconventional political stances, but says he's not truly inspired by any of the candidates.
Asked about his 30-plus-year recording hiatus, he says bluntly that "life and politics got in the way." This time too, he initially balked at doing a new album because of his disgust with the celebrity-obsessed pop culture machine.
"I thought, 'what the hell's the point?'" he said. "We live in a Miley Cyrus world. What's the point of doing an album or a book anymore?"
He was ultimately convinced—by Molnar—and the deeply personal record features three new songs and nine reimagined versions of tracks by some of his favorite artists, including Cash, Haggard, Dylan, Warren Zevon, Tom Waits and Mel Torme. It's a far darker and more serious trip than he's taken in the past. Witness Zevon's grim "My Shit's Fucked Up," which manages to take on an even more somber tone courtesy of Friedman's sparse interpretation.
"I find it to be visionary," he explains. "It's not about one man dying of cancer. It's about the state of our country and our world. Our shit's fucked up. And it might not be fixable. This time it might not be fixable."