Mom Returning Dog to Shelter Without Telling Her Son Sparks Outrage
A mom has been slammed online after her son shared an alleged text message conversation in which she confessed to returning their newly rescued dog.
The conversation was shared to Reddit in a post submitted to the "Mildly Infuriating" sub by the anonymous son, where it has since racked up over 80,000 votes in less than one day.
"Man, I'm actually p*ssed. My mother got rid of my first pet without warning me," he captioned the post.
The text conversation started with the son asking his mom if she knew where the dog, named Chase, was.
"I took him to the shelter," replied the mom. "I actually don't like dogs," she said when prompted as to why he would be at the shelter. "So getting him was a bad idea."
The son was left hurt and upset, and sent an emotional text back, as seen in the viral image. "We only had him for a month though and you seemed to be loving him," he wrote. "Why didn't you tell me you got rid of him. I could've spent my last day enjoying it with him."
Despite the text being littered with sad faces, the mom replied with a simple: "Oh well."
Returning dogs to shelters is unfortunately a harsh reality for many rescued pets across the U.S. Current studies suggest that shelters see a return rate between 7 and 20 percent following all adoptions.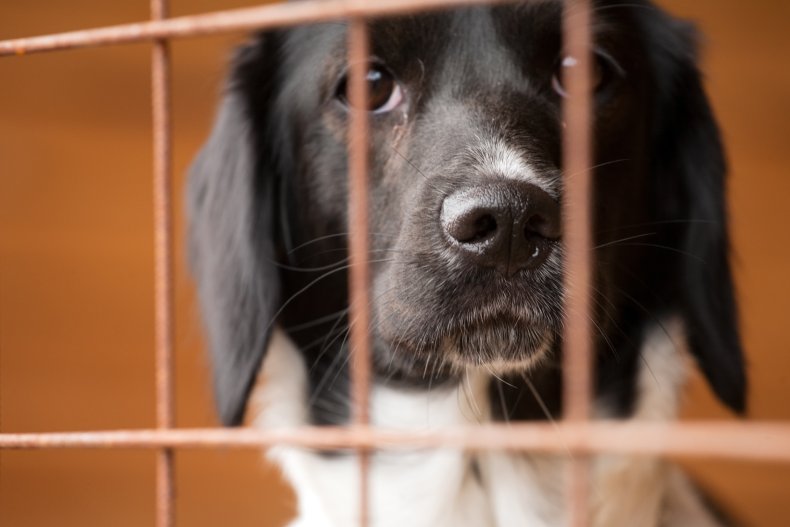 Research cites animal behavior as a main reason documented as a primary cause of return for both dogs and cats. Adult dogs have the greatest likelihood of post-adoption return and post-retune euthanasia, according to one report.
Just like the son, respondents to the popular post were left heartbroken and furious by the situation.
"This goes beyond mildly infuriating," wrote one angry Reddit user. "Pets (especially your first) are family, and you don't ditch family like that."
"She just returned a dog, like she was at Walmart and she didn't like the way something tasted," added another.
One user advised the teen on what steps to take next, in a bid to keep the dog. "Seriously, i'd go to the shelter and see if he's still there. I'd imagine you could pretty easily get him back if you explain the situation and show the texts," they wrote.
In an update, the son confirmed that he would attempt to track down the dog at the shelter once he turns 18. "He's too cute though, no way somebody [not] going to snatch that boy," he reasoned.
Newsweek has contacted the son for comment.