Returning Missing Students to School is Our National Homework Assignment | Opinion
As most students head back to school, the fight over how to handle the spread of coronavirus in classrooms is masking another problem: public school enrollment has declined by between one and three million since the pandemic began. The vast number of students who are disengaged from in-person, hybrid or virtual learning threatens to widen the achievement gap and undermine progress in reducing juvenile delinquency.
While some children have transitioned to private or home schooling, many others are unaccounted for. A survey of public school teachers suggests that 10 percent of students are now absent on any given day, compared to 5 percent prior to the pandemic. School systems, in coordination with government agencies and nonprofits, must do more to reintegrate these missing students.
One critical subset when it comes to school absence is youths in the juvenile justice system, including those discharged from juvenile facilities. Sadly, more than two-thirds never return to school following their release. While public schools must theoretically admit students in their catchment area, justice-involved youth are often turned away.
Paperwork requirements may be one reason for this trend, but youth formerly involved in the justice system also tend to be stigmatized because of their past—and may need specialized services as they seek to reengage in school. In some states, juvenile probation agencies and parents can appeal the refusal to enroll to an agency or court, but in the meantime the youth may be on the street. We must improve coordination between juvenile justice and education systems to ensure these youth are reenrolled in school upon release from a facility. And when disputes arise, schools should bear the burden of appealing while students resume learning.
Of course, these students likely represent a smaller share of the problem than those who are simply not attempting to enroll. Traditionally, a student's failure to show up for school leads jurisdictions to impose civil or criminal penalties for truancy against parents and children. In Texas, a student can even be suspended as punishment for excessive absenteeism—meaning that the sanction is the same as the behavior that triggered it. Another response is to fine families, which is ineffective because it fails to address underlying causes, seeks to collect money from those least able to pay and increases pressure on youths to work, which contributes to truancy.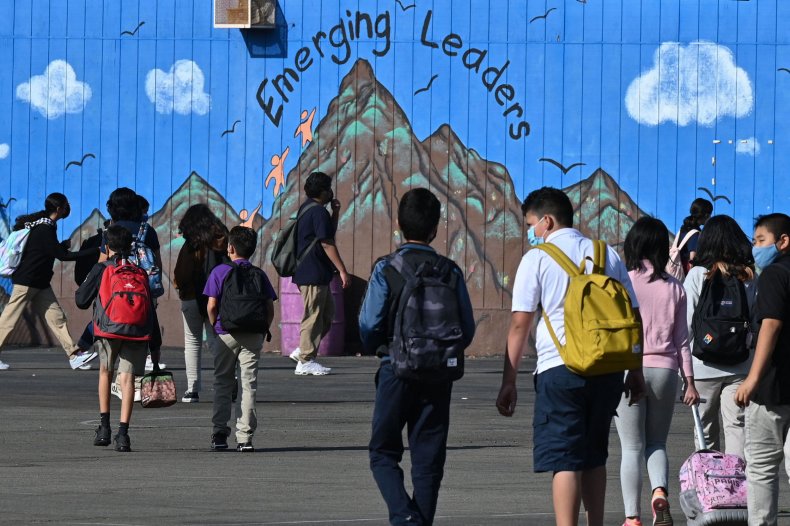 Fortunately, there are viable solutions. The first step is ensuring that schools have data systems in place to quickly track students who either fail to reenroll or become chronically absent during the year. Now is the time to reach out to families with a student who did not return, and to find out why—and whether the child has enrolled elsewhere.
Some jurisdictions are using outreach programs in which school representatives target households with missing students, and sometimes show up in person to discuss what it will take to reengage the youth. Transportation can be one barrier, as some neighborhoods are unserved by school buses, while others require fees. Even clothing can be an obstacle. Some youngsters report feeling too embarrassed to come to school because they lack something clean and appropriate to wear.
As they step up their anti-truancy efforts, jurisdictions should take pains to focus on populations with high levels of absenteeism, such as foster families and those experiencing homelessness. Partnership with shelters, social service agencies and local public transit systems are among the strategies recommended by the National Center for Homeless Education. Additionally, making mental health counseling available is important given that more youths are suffering mental health crises and committing suicide during the pandemic, and mental illness is highly correlated with truancy.
Once kids are in school, keeping them there is vital. Studies have found that school-based interventions such as mentoring and career programs keep more students engaged, thereby reducing absenteeism.
Reintegrating students missing from our schools is not just an educational imperative, but a public safety one as well. From 2006 to 2019, juvenile crime declined by more than two-thirds. Perhaps not coincidentally, high school graduation rates rose substantially over this period. Even after controlling for other factors, studies show truancy is highly correlated with negative lifetime outcomes, including violent crime.
Amid the ongoing debate over COVID-19 protocols in classrooms, the U.S. can't afford the long-term consequences of a back-to-school season in which too many kids slip through the cracks. As the U.S. reemerges from the pandemic, returning kids to class will help our nation make the grade when it comes to both public safety and shared prosperity.
Marc Levin, Esq. is Chief Policy Counsel for the Council on Criminal Justice and can be reached at mlevin@counciloncj.org and on Twitter at @marcalevin.
The views expressed in this article are the writer's own.