Reuben Foster Claimed by Redskins Following 49ers Release, Misdemeanor Domestic Violence Charge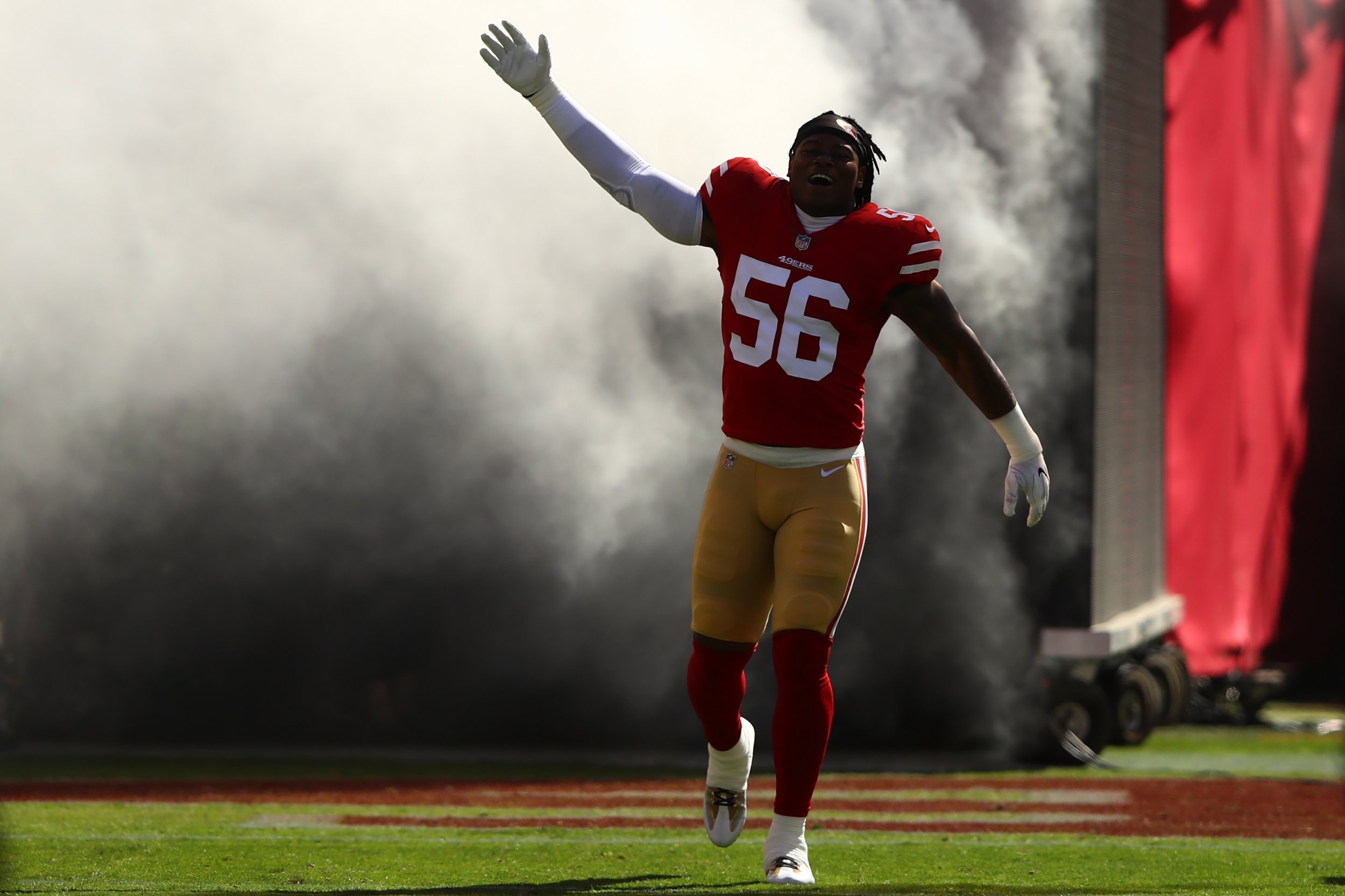 Linebacker Reuben Foster has reportedly found a new team.
Foster was claimed off waivers by the Washington Redskins on Tuesday, days after being released by the San Francisco 49ers following his arrest late Saturday night for a charge of misdemeanor domestic violence, according to ESPN's Adam Schefter.
According to NFL.com, the linebacker will not be permitted to practice or play in games for Washington as he is currently on the Commissioner's Exempt List while the NFL conducts an investigation into his arrest.
Per the personal-conduct policy, "A player is is placed on Commissioner Exempt List may not practice or attend games, but with the club's permission he may be present at the club's facility on a reasonable basis for meetings, individual workouts, therapy and rehabilitation, and other permitted non-football activities."
The former first-round draft pick was arrested at 9:10 p.m. EST on Saturday at the Grand Hyatt hotel in Tampa, was booked into jail two hours later and released on bond the following afternoon, according to an arrest report from the Hillsborough County Sheriff's office.
Foster has had previous legal troubles, including an arrest on charges of felony domestic violence following an incident at his home in February.
The linebacker pleaded no contest to a misdemeanor weapons charge related to the initial domestic violence allegations and was also arrested for misdemeanor marijuana possesion in Alabama in January.
Foster received a two-year probabtion sentence, 232 hours of community service and $235 in fines for the weapons charge. He also completed a first-time offender diversion course in order to have his marijuana charges dismissed.
Foster's offseason arrest resulted in a two-game suspension at the beginning of the 2018 regular season for violations of the league's policies on personal conduct and substance abuse.
The former Alabama standout's off-field issues -- along with a rotator cuff injury -- also led to a slide in the 2017 NFL Draft after being projected as the top linebacker prospect.
Foster attended the NFL Combine, but was sent home early after being involved in a shouting match with a hospital worker because he was reportedly frustrated with a long wait at a medical examination.
The former Butkus Award winner fell to No. 31 overall and appeared in 16 games during two seasons with the Niners, recording 101 tackles and three pass breakups during that span.