Revealing the Owner of William Carlos Williams's Red Wheelbarrow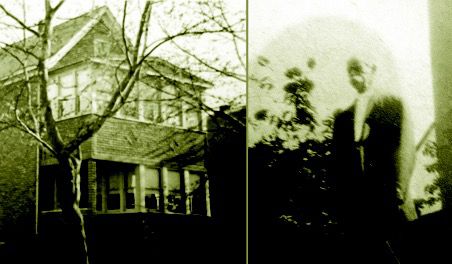 For 85 years, Thaddeus Marshall has occupied an unmarked grave in a New Jersey cemetery. He left behind a large family, but it seems only the poet William Carlos Williams knew how important Marshall was to contemporary American poetry.
It turns out that Marshall likely owned the red wheelbarrow—glazed with rainwater, beside the white chickens—that served as the subject of Williams's "The Red Wheelbarrow." Perhaps not even Marshall knew his poetic significance, as he died shortly after Williams first published the poem, in 1923, and Marshall's descendants don't recall his having mentioned it.
Williams left behind only a few clues about the wheelbarrow's owner. "The wheelbarrow in question stood outside the window of an old negro's house on a back street in the suburb where I live," he said in a 1933 anthology of his work. "The sight impressed me somehow as about the most important, the most integral that it had ever been my pleasure to gaze upon." Later, he offered Holiday magazine another hint: He said the house belonged to a man named Marshall (who had a son named Milton) for whom Williams had "affection."
According to an analysis of the 16-word poem, which literary critic, poet and University of Florida professor William Logan published in Parnassus: Poetry in Review in May, a 1920 census for Rutherford, New Jersey, where Williams lived, revealed a Thaddeus Marshall, then 69, with a son named Milton. They lived at 11 Elm Street, about nine or 10 blocks from where Williams lived. The backyard for that address had a chicken coop, according to a fire insurance map from around that time.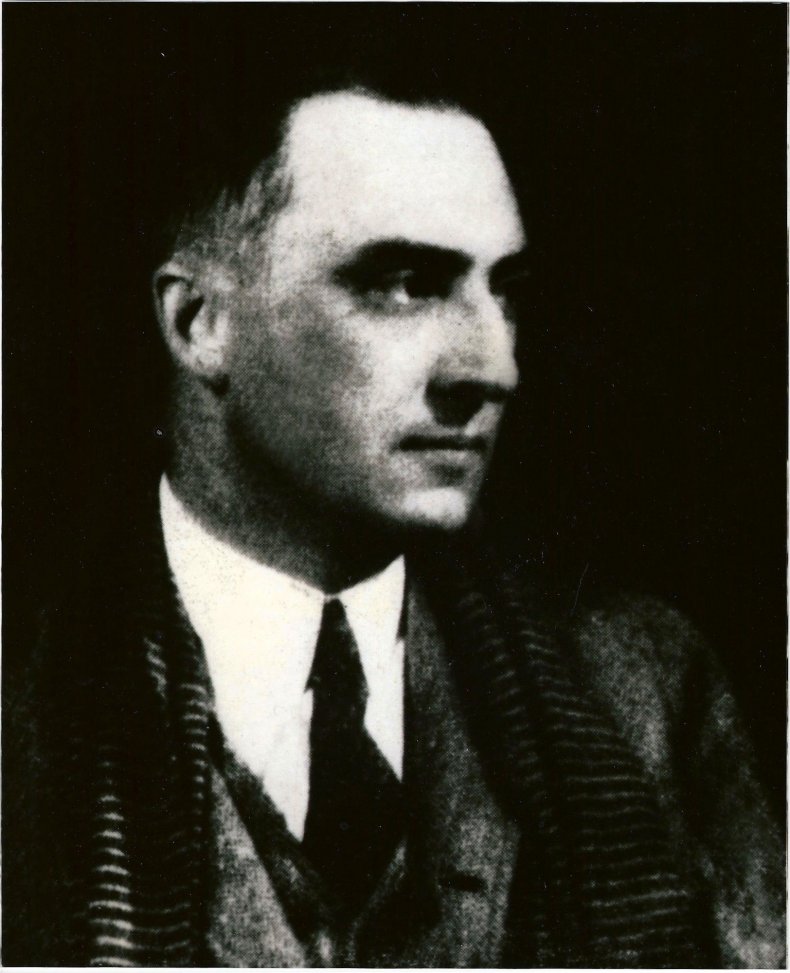 On Saturday, descendants of Marshall and Williams will meet at the East Ridgelawn Cemetery in Clifton, New Jersey, to commemorate the discovery by adding a headstone to Marshall's grave. Marshall's oldest great-grandson, Clifford Williams (no relation to the poet), will deliver the eulogy. A reception will follow at the Meadowlands Museum, which currently has an exhibition that includes artifacts that belonged to William Carlos Williams.
"It certainly was quite a bit of a pleasant surprise for us," Clifford Williams says, adding that he never met Thaddeus Marshall but does have memories of Thaddeus's sons. Clifford says that in his eulogy he will talk about the virtues that Thaddeus instilled in his family. "I believe that he passed down a legacy that members of the family are to be self-sufficient, hardworking."
The oldest great-granddaughter, Teresa Marshall Hale, who lived at 11 Elm, says she was unfamiliar with "The Red Wheelbarrow" until hearing the news, but recalled learning about the poet in school. "Every student that went through Rutherford High back then knew who [William Carlos Williams] was," she says.
Hale says she has long been interested in family genealogy and had researched Thaddeus. "I knew that he was a vegetable peddler," she says. "He grew his vegetables in the backyard and raised his chickens, and he peddled all of what he grew through the streets of Rutherford." By the time she lived in the house, the chicken coop was gone. She believes her family sold it in 1968.
Hale says she has more memories of "Uncle Milton," who died in 1956. She would visit his house as a child. "He was a heavy smoker. I can remember going around the corner to the store and buying cigarettes for him. And I know he loved to watch Westerns on the television. He'd call them 'shoot-'em-ups.' He also taught me how to ballroom dance."
"In literary criticism for nearly a century, the main way of examining a poem has been through its language. And though that's extremely powerful and extremely subtle, it sometimes can ignore aspects of biography or history which are to some extent relevant," says Logan, the critic. "I think it helps to look at any poet afresh and especially to be able to look at a poem that is overfamiliar, if anything, and to see that there are things about it we hadn't yet thought about, hadn't yet considered."
For help with research, Logan enlisted Rutherford borough historian Rod Leith. "I began talking to people who go back some time in regard to that neighborhood, and they remembered Marshall and his chickens," Leith says. Williams was also a doctor, and from Hale, Leith learned that the poet had made house calls to 11 Elm and that his name appears on family birth and death certificates.
Logan writes that Marshall was born in South Carolina, where his mother lived. His father was Cuban. In 1880, Marshall worked in Atlantic City as a waiter. By 1900, he was living in Rutherford with his wife and five children and had a job as a store porter. By 1910, he was working as a "street huckster," likely selling chickens and eggs. Official vendors needed licenses, which Marshall did not have, so he probably sold door to door. "A street huckster needs something to haul his wares," Logan writes. Hence, the wheelbarrow.
In 1920, Marshall was a widower and did not report having a job. "The barrow might have stood for a way of life recently vanished," Logan writes. The wheelbarrow could have come from an 1897 Sears catalog, which featured five types, or a 1912 catalog, which had six. Vermillion or chrome red was a popular color in the 1910s.
Logan notes that Williams likely was referring to Marshall in his poem "St. Francis Einstein of the Daffodils," which mentions "the bare chicken yard of the old negro with white hair who hides poisoned fish-heads here and there." (In Holiday magazine, Williams said Marshall was a fisherman.)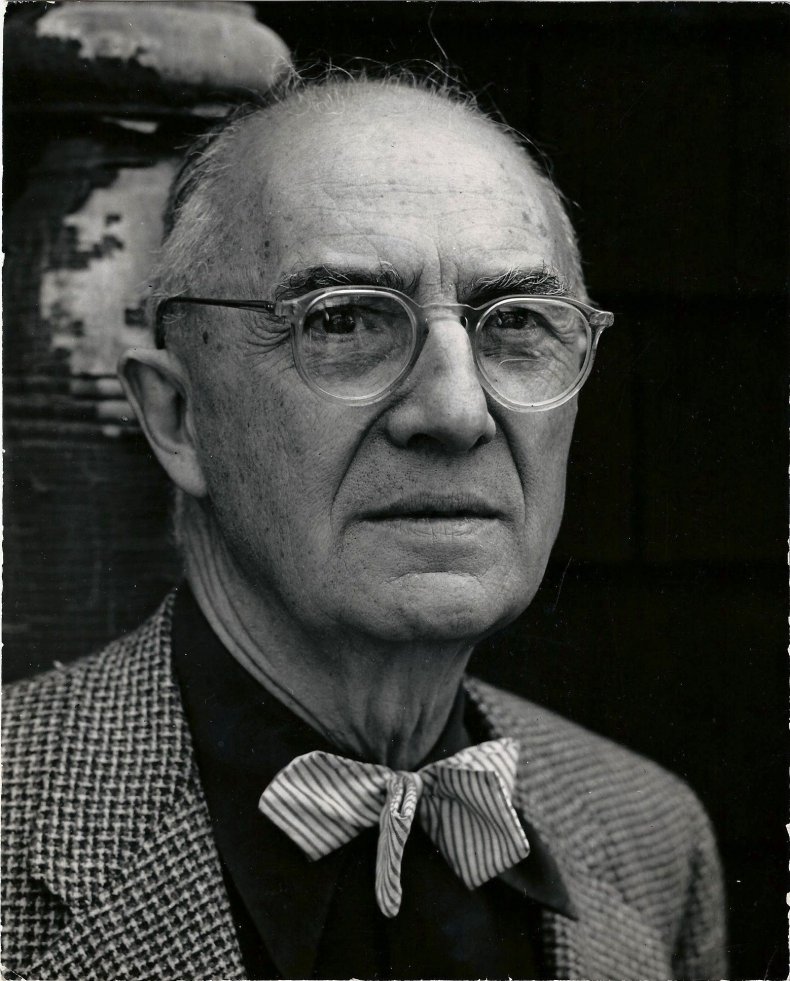 Marshall's house is still there, near the end of a tree-lined street, around the corner from the New Jersey Transit train tracks. Property records indicate that the building was built around 1918 and last sold in 2002 for $265,000. (Its current owner did not respond to a request for comment.)
Daphne Williams Fox, granddaughter of William Carlos Williams, contributed some money for the headstone. "My grandfather would love the fact of putting a headstone and actually acknowledging him. He'd be very proud of the fact. He lived for that, he lived for treating his patients. He lived for dealing with people."
Fox imagines Williams could have spotted the wheelbarrow from inside the Marshall house, perhaps while treating the family. "He was paid sometimes in chickens or grapes or wine, or people would make things for him or do things for him."
Leith, the borough historian, says that in addition to the placing of the headstone, there will be talks to further commemorate Marshall, with a potential scholarship for high school students in his name. He also plans on adding the Elm Street house to a William Carlos Williams historic tour that he organizes, and will push for the borough to list the house for historic preservation.