Revenge Porn Victim Wins $3.2 Million in Judgement Against Ex-Husband and His New Girlfriend
A woman in Fayetteville, North Carolina won a $3.2 million judgement Monday against her ex-husband and his new partner for spreading nude photos of her online. The case is believed to be the first revenge porn lawsuit in North Carolina to receive a verdict by jury.
Last August, Elizabeth Ann Clark filed suit against her former husband, Adam Matthew Clark and his girlfriend, Kimberly Rae Barrett. In her lawsuit, she accused the couple of libel, revenge porn and alienation-of-affection, a legal term describing when a third party breaks up a marriage.
According to The Fayetteville Observer, near the end of April 2018, Adam Clark and Barrett posted nude photographs of Elizabeth on websites, including Facebook. The two had also placed a fake advertisement on Craigslist under Elizabeth Clark's name and contact information, which claimed she was looking for people to have sex with, and that she had herpes. Another fake advertisement shows Elizabeth Clark in her underwear; the photo is mocked up as a parody of a weight-loss ad.
The lawsuit says that the harassment started because Adam Clark was angry about having to pay his ex-wife child support. However, in 2018, Adam Clark argued that she had, in fact, harassed him and Barrett for two years. Elizabeth denied the accusations, and Michael Porter, her lawyer, pointed out that Adam Clark's accusations were only made several days after Porter sent a letter demanding Adam remove the nude photos.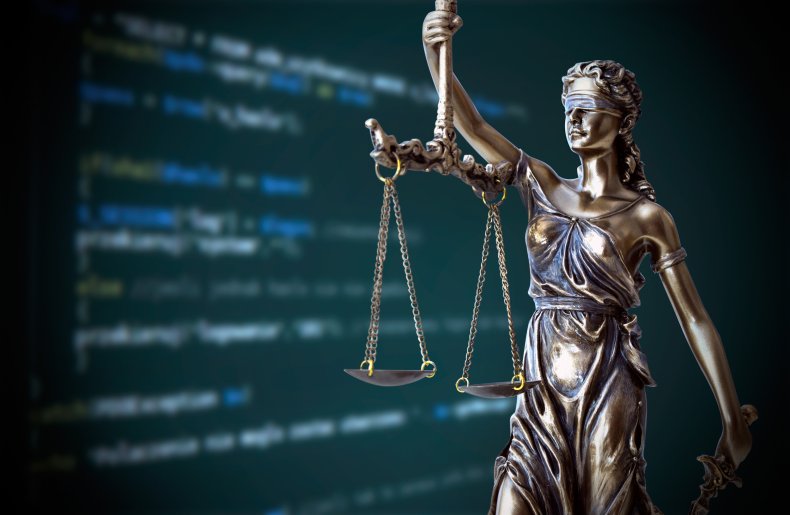 In April 2019, Adam was also charged by Fayetteville police with cyberstalking. The charges allege that he was posing as his ex-wife on the social networking app Kik.
"Clark has been posing as his ex-wife, Elizabeth Clark, in private Kik 'chat groups' utilizing Ms. Clark's name and images to interact with men in an effort to humiliate her and cause emotional harm," Porter told the Observer. "Many people refer to this practice as 'catfishing.' The aforementioned Kik 'chat groups' appear to be dedicated to men and women within or associated with the military seeking to arrange illicit sexual encounters."
Porter said that men showed up at Elizabeth Clark's door due to Adam's activity on Kik. He also said that men recognized Elizabeth in public, believing they had been chatting with her.
Monday evening, the five-day trial ended, as the jury found in favor of Elizabeth. The jury awarded her $3.2 million in total — $1.2 million from Barrett, and $2 million from Adam Clark. Judge Mary Ann Talley added an additional $10,000 to the judgement against Adam Clark due to the revenge porn.
Elizabeth Clark told the Observer that should she receive the money, it will go towards taking care of her children, including her 5-year-old son with autism. She also told the paper she hoped to go back to school.
"I did believe I was going to win because I knew what I was telling was the truth," she said. "And I know my story, and I knew what I lived through every single day and still to this day, and what I'm going to continue to live through."
The misdemeanor charges of cyberstalking against Adam Clark are still pending.