Revenge: Yazidis Accused of Executing Iraqi Citizens, Including Children, Over ISIS Genocide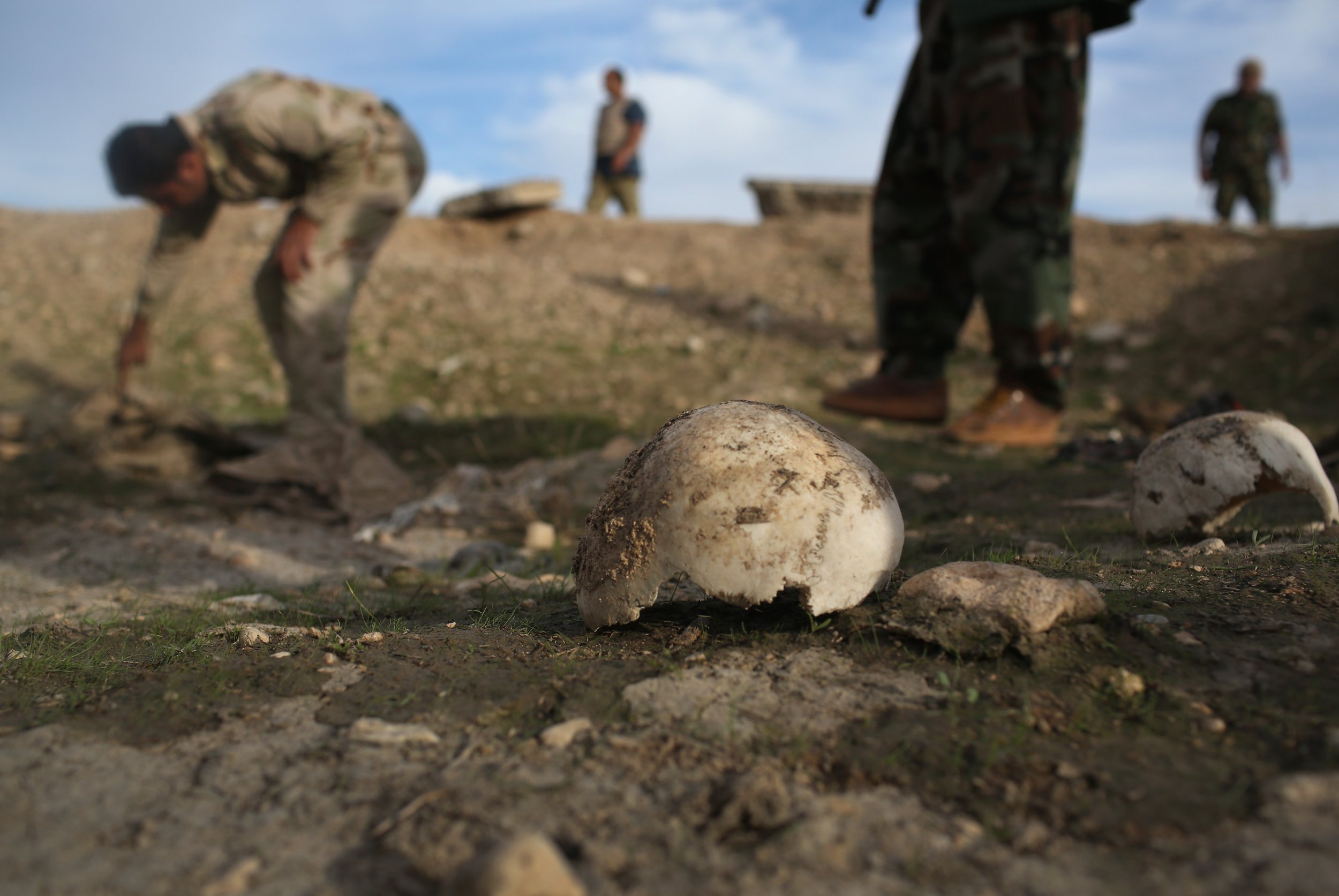 Militiamen from Iraq's persecuted Yazidi community have been accused of executing 52 civilians by the international NGO Human Rights Watch, which said it believed they were revenge killings.
The U.S.-based rights group said in a report Wednesday that on June 4, Yazidi fighters from Iraq's popular mobilization forces detained and then killed dozens of civilians, including children, from a tribe as they fled clashes between Islamic State militant group (ISIS) and Iraqi government forces.
Related: After ISIS defeat, millions of Shiite Muslims make world's largest pilgrimage in Iraq
The Yazidis, who suffered some of the worst violence visited on ethnic minorities by ISIS as it overran towns and villages in northern Iraq in 2014, reportedly viewed the tribe as having been complicit in the extremists' atrocities.
One legal advisor for the Ezidkhan Brigade, which is accused of carrying out the killings, said the local tribe were "dogs who deserved to die."
The United Nations has said the systematic killing and subjugation of the Yazidis carried out by ISIS amount to acts of genocide. The militant group killed thousands from the Kurdish-speaking minority who they deemed to be heretics for their adherence to a non-Muslim faith.
ISIS also abducted thousands of women and girls who they kept as sex slaves, sending orphaned Yazidi boys to military training camps.
However, Human Rights Watch has accused fighters from the group, working alongside Iraqi government forces in fighting ISIS in the north of the country over the course of the last year, of carrying out a series of reprisal killings. As well as the June executions, Yazidi fighters are implicated in two other incidents of enforced disappearance.
"As the ground fighting against [ISIS] winds down in Iraq, state security forces need to turn their focus to preventing retaliation and upholding the rule of law," said Lama Fakih, deputy Middle East director at Human Rights Watch.
"Past atrocities against the Yazidis don't give its armed forces a free pass to commit abuses against other groups, whatever their past."
The Iraqi government has declared victory against ISIS, after the militants were driven out of their de facto capital in the nation's second largest city of Mosul in July. Since then Iraqi federal anti-terror forces, the army and popular militias have expunged the extremists from their last enclaves on the country's eastern border with Syria.
Despite the massive territorial gains Iraqi Kurdish officials have said around 3,200 Yazidi women and girls abducted by ISIS remain missing.