Pastor Johnnie Moore Says He's Honored to Be Sanctioned by China Over Religious Freedom Fight
Reverend Johnnie Moore, a former commissioner for the U.S. Commission on International Religious Freedom (USCIRF), was sanctioned by China for "promoting cults" on Wednesday. The move was done as apparent retaliation after the U.S. recently sanctioned a Chinese official for religious issues.
Moore, however, welcomed the news. On his official Twitter account, he wrote: "It is an honor to be sanctioned by the Chinese Communist Party for giving my voice to the Uyghur Muslims, Christians (including Jimmy Lai), Tibetan Buddhists & countless others the CCP tries to silence every day—a privilege of living in the United States, the land of the free and the home of the brave."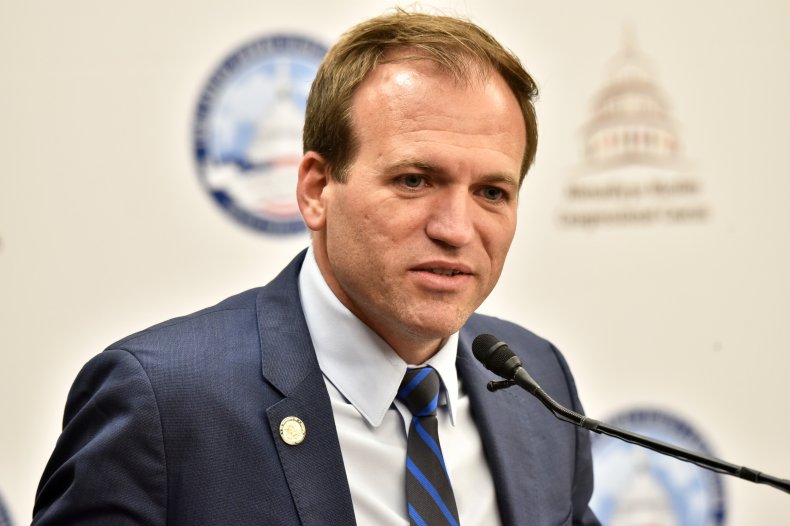 His comments continued, reading: "The CCP doesn't understand the difference between 'the truth' and a 'lie' but here's some truth we know: They are weaker than they want us to believe that they are. A global coalition is building to hold them to account and it transcends political parties and U.S. administrations. This Great Wall of Collaboration is a promise to future generations that we will not hand our world to the CCP to victimize the innocent as they please."
Moore also noted in his messages that his role as commissioner for USCIRF ended two weeks ago, thus the Chinese Communist Party "is sanctioning a private U.S. citizen."
Chinese foreign ministry spokesman Zhao Lijian made the announcement regarding Moore at a press conference Wednesday. He said the decision was made "in response to the U.S. side's blatant efforts to promote heretical religions and impose unilateral sanctions on Chinese personnel based on lies and false information."
Moore and his family members will now be denied entry to the Chinese mainland, Hong Kong and Macau, Zhao noted.
Moore is an evangelical leader, public relations businessman, and president of the Congress of Christian Leaders. While serving as commissioner of the USCIRF, he recommended that the U.S. Department of State continue to label China a "country of particular concern" and adopted Hong Kong pro-democracy activist Jimmy Lai in December through the USCIRF's Religious Prisoners of Conscience Project.
The U.S. Department of State released its 2020 "International Religious Freedom Report" on May 12, and it contained accusations against China of suppressing Christians, Uyghur Muslims and Tibetan Buddhists.
When the report was released, Secretary of State Antony Blinken also announced a sanction against Chinese Communist Party official Yu Hui, who was accused of suppressing Falun Gong practitioners. Falun Gong is a modern religious movement banned in China, and the CCP considers it a cult.
Zhao also took exception with the state department's report when speaking during Wednesday's press conference. He said, "The so-called U.S. report ignores facts, is full of ideological prejudice, wantonly slanders China's religious policies and seriously interferes in China's internal affairs. China firmly opposes this."
In covering the news of Moore's being sanctioned, The Global Times—a newspaper controlled by the Chinese government—accused the reverend of having "a notorious anti-China history."
Moore's clashes with China began before this past year, though. In 2017, he condemned China's treatment of Muslims in an open letter written with Rabbi Abraham Cooper from the Simon Wiesenthal Center to the Chinese premier. The letter was originally published in Newsweek.