Review: Disney's 'Beauty and the Beast'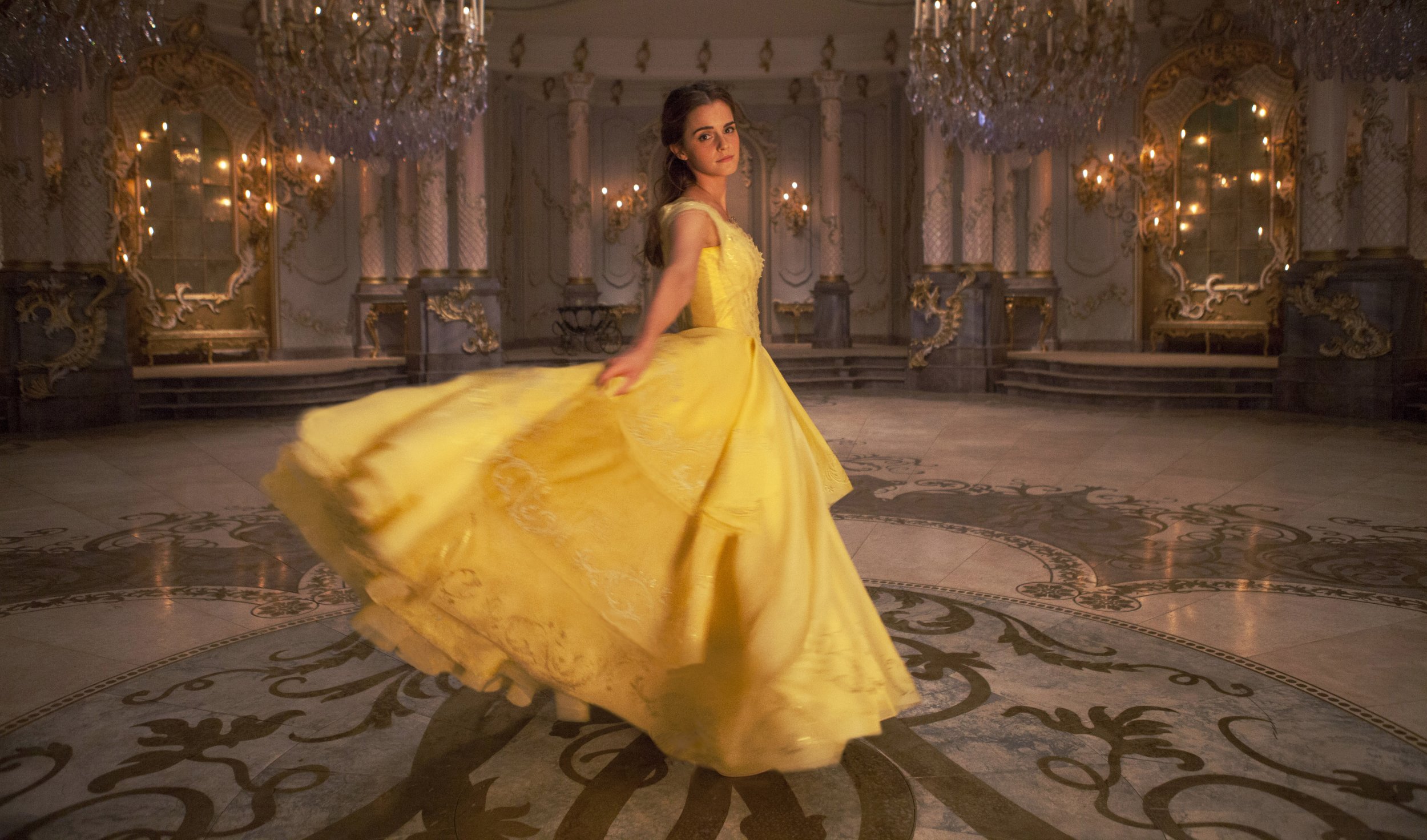 First there was Kenneth Branagh's beautiful adaptation of Cinderella in 2015. Then there was last year's masterful live action-meets-CGI The Jungle Book from Jon Favreau. Disney's latest attempt to rejuvenate its old classics for a new generation of children is Bill Condon's Beauty and the Beast starring Emma Watson in the lead role of Belle.
Adapted from Disney's 1991 animation of the same name—which itself was inspired by the 1700s French fairy tale La Belle et la Bête—the plot centers on only child Belle, who lives with her eccentric inventor father (Kevin Kline) in a sleepy provincial town. Belle dreams of a world bigger than her own but, devoted to caring for her widowed dad, she settles for fantasizing about the quixotic locations described in her favorite books.
When Maurice is captured and locked away in the uppermost tower of a faraway castle by the titular Beast (Dan Stevens), Belle hurtles into action to save him. She sacrifices her own life for his, agreeing to stay with the Beast in his castle for the rest of her life. Once locked within his gates, she discovers that the Beast was once a handsome but vain prince, who was cursed by an enchantress after spurning her gift of a rose. The curse, which has also afflicted his staff by turning them into talking inanimate household objects, can only be broken if someone falls in love with the Beast before all the petals on an enchanted rose fall off and doom them forever.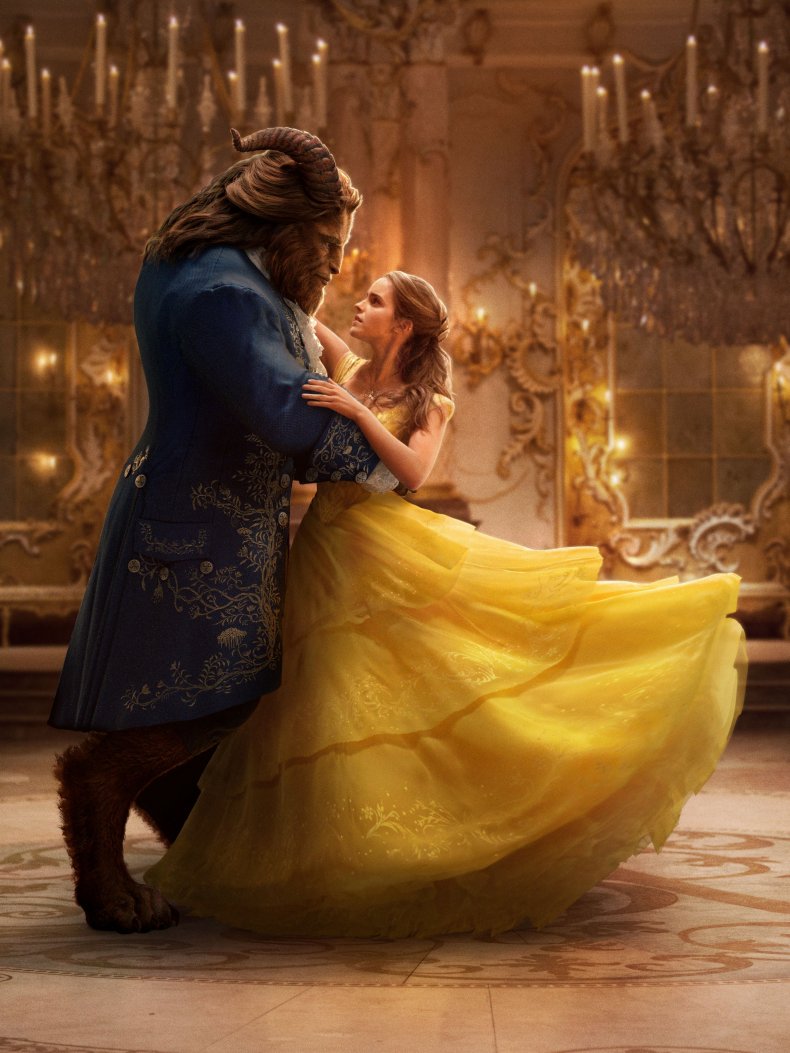 Most strikingly, the film has taken Belle, one of Disney's stalwart princesses for nearly three decades, and upgraded her for the 21st century. Here, Belle is no damsel in distress; she is the one coming up with solutions to the dilemmas she and her father find themselves in—reflecting Watson's own commitment to feminism and equality in her capacity as a UN Women ambassador. Early into her captivity, Belle hatches a plan to escape the Beast's castle by tying together numerous bedsheets and throwing them out of a window, when she could just as easily quiver in fear in a corner. The character's feminism is palpable throughout: Maurice calls his daughter "headstrong" and Belle spurns the opportunity to marry the dashing-but-dim war veteran Gaston (Luke Evans), unwilling to compromise herself and her intellect for a dull marriage.
Beauty and the Beast's feminist reimagining is empowering for the millions of young girls who will fill theaters around the world to see it. Less commendable is the way Condon tackles gay characters. The film was heralded by gay magazine Attitude this week for featuring Disney's first major gay character, Gaston's sidekick LeFou, played by Josh Gad. In fact, at least three characters here could be considered gay—including Ian McKellen's talking clock, Cogsworth. But references to the characters' sexuality are innocuous enough to go unnoticed by children and leave conservative sensibilities unoffended.
Young people are increasingly aware of the world around them with all its different shades—from children as young as four deciding they are not the gender they were born, to sitcoms like Modern Family working to normalize gay relationships and families with same-sex parents, so this mitigating portrayal of queerness is troubling. Condon's intention to include queer characters is honorable. But the failure to overtly identify any of the characters as gay feels like a faint-hearted step from Disney towards greater inclusion of LGBT+ characters. The result is that queer audiences watching Beauty and the Beast will leave the theater feeling underrepresented and as though their sexuality is still something which must be downplayed to be considered palatable to the heteronormative masses.
Watson, taking on her first major role in a blockbuster since the Harry Potter franchise ended in 2011, is well cast and likable as Belle, as is Stevens as the Beast. Evans enjoys a breakout moment as the pompous Gaston and Gad, as his friend LeFou, brings humor to the film. The supporting cast in Beauty and the Beast is its biggest strength: McKellen, Stanley Tucci, Audra McDonald, Gugu Mbatha-Raw, Ewan McGregor and and especially the marvelous Emma Thompson are wonderful additions as the voices of the Beast's talking castle subjects. Thompson voices talking teapot Mrs. Potts with a Cockney accent that is both authentic and as warm as a cup of rosy lee.
The adaptation manages to do justice to famed Disney composer Alan Menken's songs, although Watson falters at times. The key numbers are performed by more accomplished singers: McDonald, Thompson and Gad. The standout scene is "Be Our Guest," the number in which Lumière the candelabra (McGregor) and his inanimate friends prepare a magical feast for Belle. Condon's direction of this CGI-heavy scene is spellbinding as crockery and utensils fly across the vast dining room. The reprise of title song "Beauty and the Beast," led by Thompson at the end of the movie, is also a rousing ensemble number. There's an additional treat over the credits as Celine Dion—who sang the title track with Peabo Bryson for the soundtrack to the 1991 animation—applies her distinct vocal acrobatics to a new song written by Menken for the movie, "How Does a Moment Last Forever."
Condon's Beauty and the Beast is visually as sumptuous as Branagh's Cinderella, paying close attention to ornate castle decorations and beautiful costumes. The CGI is also well-handled; the Beast looks realistic and the special effects used in the musical numbers will mesmerize young moviegoers.
"A tale as old as time;" yes. But Disney and Condon have found a way to breathe some new life into it.
Beauty and the Beast is released globally from March 16.