'Guardians of the Galaxy Vol. 2:' Chris Pratt, Zoe Saldana and the Original Cast Still Shine in a Bloated Sequel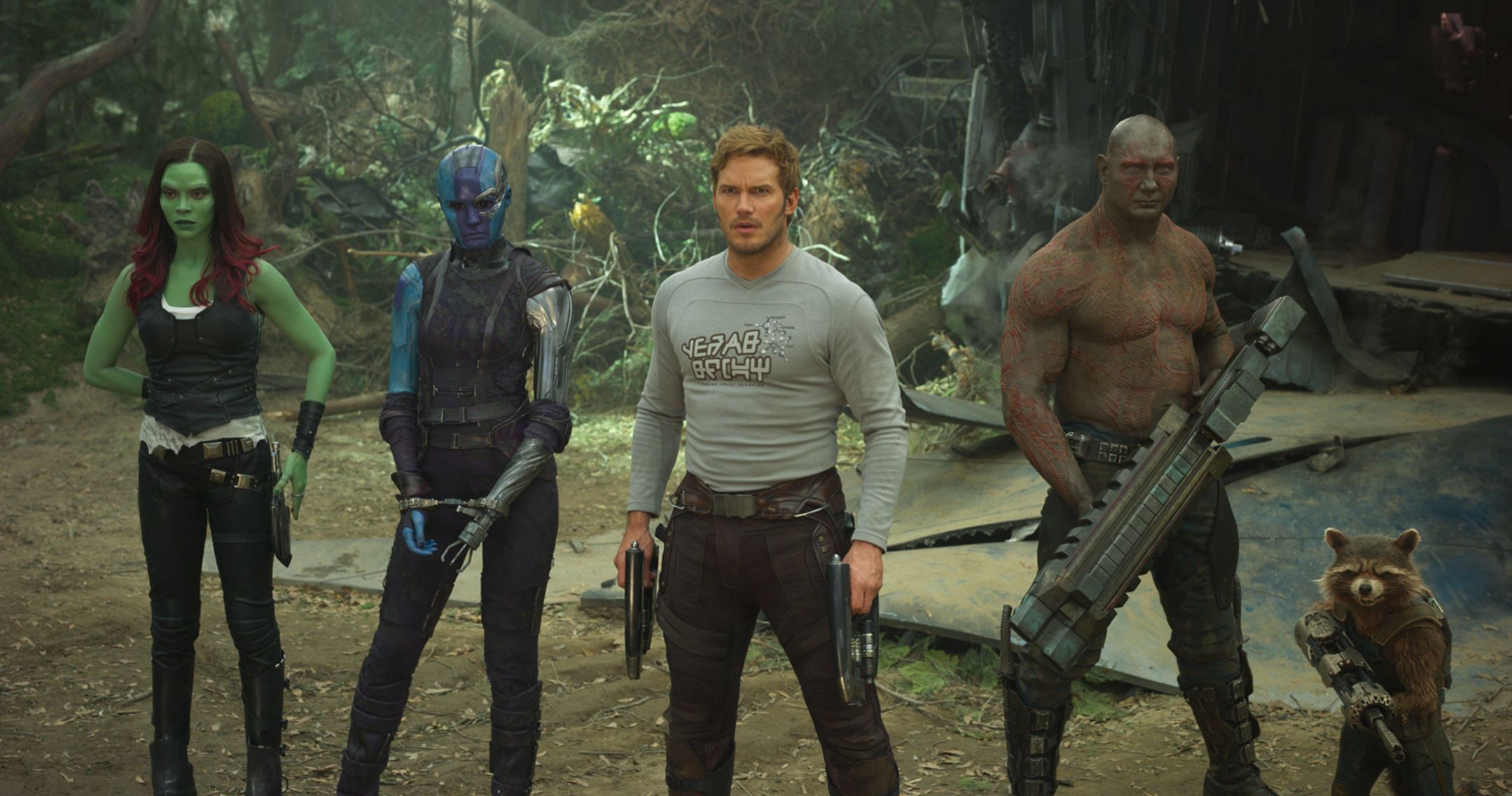 Marvel's Guardians of the Galaxy exploded back onto the big screen three years after Star-Lord, Gamora, Drax, Rocket and Groot, the lesser-known comic-book brethren of Iron Man and company, became a surprise hit at the summer box office. For Guardians of the Galaxy Vol. 2 , director James Gunn doubles down on the charm of his earlier hit—namely the laugh-out-loud humor and killer throwback soundtrack—but all the theatrics cannot mask a bloated and, at times, questionable plot.
The latest space-hopping adventure tugs on the thread woven into the first instalment: Who is Peter Quill's (Star-Lord's earth ego) father? The answer is a sentient planet named Ego, played by Kurt Russell, who introduces himself to Quill (Chris Pratt) and the other Guardians by saving them from an attack. The family reunion, however, raises the suspicions of Gamora (Zoe Saldana), who questions why Ego has only just appeared in Quill's life after 34 years. Elsewhere, Gamora is plagued by family trouble of her own as her vengeful sister Nebula (Karen Gillan) seeks to put an end to their sibling rivalry altogether.
The recurrent theme of Vol. 2 is family. The bond formed by the ragtag Guardians in the first film is tested by their blood relations. Gunn's screenplay, focusing heavily on Quill and Ego, wants to be a character-driven piece with pathos but, like previous Marvel second installments Iron Man 2 and Avengers: Age of Ultron , it's hampered by traditional sequel conventions of needing more ambitious action, more set pieces and more characters. The result is that the story feels oddly paced, flitting between the main arc and numerous secondary plots, such as Yondu (Michael Rooker) facing mutiny from his Ravager cohorts, as well as the introduction of the golden-skinned Sovereign people that act as further antagonists to the Guardians.
Gunn tries to accomplish too much and would be better served to hone in on the Quill and Ego story and the compelling dynamic between Gamora and Nebula. The film would be much tighter and more focused for it—it could easily lose 20 minutes off an almost two-and-a-half-hour runtime.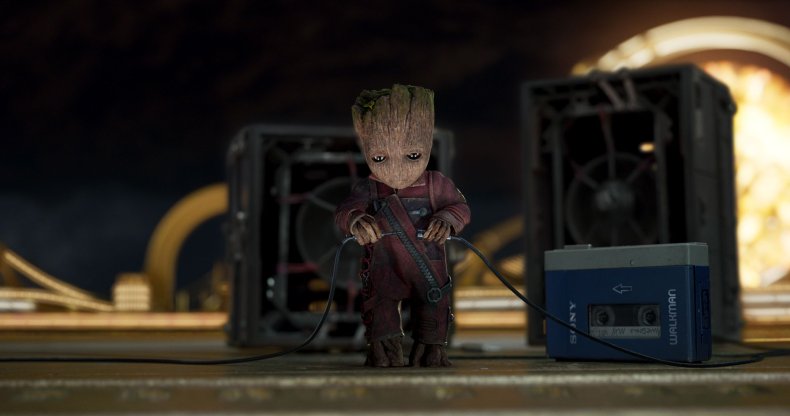 Guardians Vol. 2 struggles to find its footing and stumbles into its third act. The climax, which features a twist involving a largely secondary character, doesn't carry the resonance that Gunn clearly hoped for.
Review: Marvel's 'Doctor Strange' is trippy but is it worthy of Benedict Cumberbatch's talent?
What works about Guardians of the Galaxy Vol. 2 is its core cast—Pratt, Saldana and Dave Bautista as Drax, as well as Bradley Cooper and Vin Diesel voicing computer-generated characters Rocket and Baby Groot respectively. Gunn maintains the humor and warmth each character had in the first film—even upping the adorability quota for Groot, the doe-eyed diminutive tree that will be atop children's Christmas wish lists come November. Bautista, who broke out in Guardians of the Galaxy in 2014, remains a comedic highlight. At times, however, Gunn's script veers towards the preposterously comical; again, the punchlines would have more bang if there weren't quite so many.
Some of the new characters introduced in the sequel feel surplus to requirements, such as Ravager Sarkar Osgood, played by an at-times unintelligible Sylvester Stallone, and Mantis, played by Pom Klementieff. One new character that is striking, both visually and in acting, is the golden goddess Ayesha played by Elizabeth Debicki, fresh from the success of television espionage thriller The Night Manager . Debicki is beguiling as the leader of the Sovereigns—and not just because she shimmers.
Music is as deeply entwined in Guardians of the Galaxy as a Stan Lee cameo in a Marvel movie. On that front, Gunn's flick, set to the soundtrack of Quill's Awesome Mixtape Vol. 2, is a worthy successor to the first film. It is impossible not to be roused when Fleetwood Mac's iconic bass riff from "The Chain" kicks in.
Guardians of the Galaxy Vol. 2 amps up what you loved about the first film, but a frustratingly unfocused plot keeps it from surpassing its predecessor. Ultimately, this is a movie with big ambitions that got a little too large and unwieldy to achieve them.
Guardians of the Galaxy Vol. 2 begins global releases on April 25