Review: 'Julieta' Is Pedro Almodóvar's Best Film in Years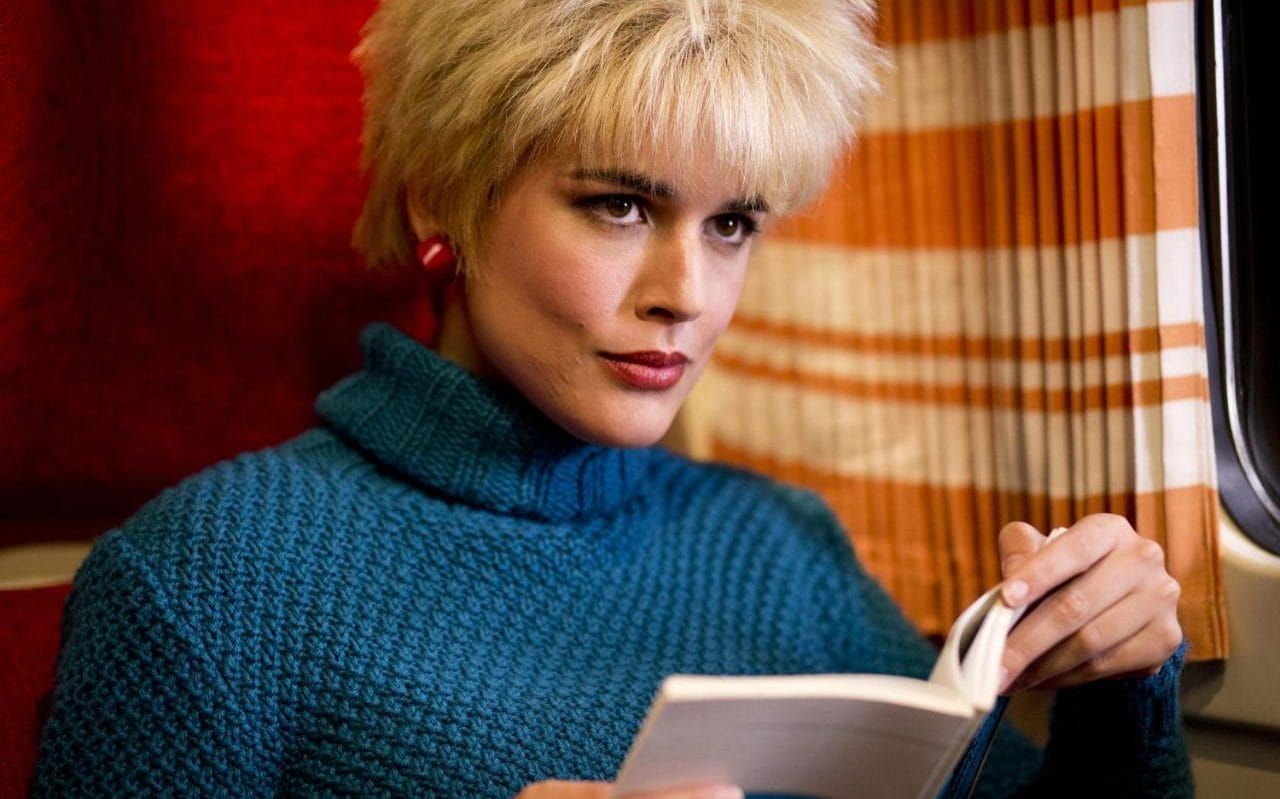 Pedro Almodóvar, it seems, grew tired of being Pedro Almodóvar for a few years there. In 2011, the Spanish filmmaker made a foray into psychological horror with the thoroughly chilling captivity nightmare The Skin I Live In. I'm So Excited, his 2013 follow-up, lightened the mood considerably, though the airborne screwball comedy was as fleetingly satisfying as in-flight Wi-Fi.
With his 20th and latest picture, Julieta (out stateside this week), Almodóvar returns to the melodramatic hallmarks of his career with inspiration renewed. It is tempting to say that it's a return to form, but that tiresome cliché risks underselling how fresh and charged the performances are, and how they fade slowly into focus, making this the filmmaker's most moving work since 2006's Volver. So let's say this: Julieta is an enthralling meditation on the mechanics of memory and grief that will delight the sort of person who uses "Almodóvarian" as an adjective.
The script is loosely based on three different stories by the Canadian writer Alice Munro, each taken from Runaway, her 2004 collection. Emma Suárez plays Julieta, a middle-aged woman planning a move from Madrid to Portugal with her companion, Lorenzo (Darío Grandinetti). She appears somehow broken, wracked by some unspoken grief. After an unexpected street encounter with a childhood friend of her absent daughter, she spirals into uncertainty—about the move, about Lorenzo, about everything.
In flashbacks, which subsume most of the narrative, Adriana Ugarte plays a younger Julieta, a radiant blonde who begins a life with her mysterious, rugged lover Xoan after she becomes pregnant with his child. They have a daughter; they settle in a gorgeous seaside house; the baby grows into a preteen. Then, a tragedy that is so shattering and complete it deserves another. I don't want to reveal too much. Like Volver and Talk to Her (2002), the plot unfolds in nonlinear fashion, lurching forward and back through time to reveal the family melodrama in full review, an emotional labyrinth that becomes thornier but more engrossing as it progresses.
In deciding to adopt Munro's material for the screen, Almodóvar was evidently seized by one scene in particular, which takes place on a late-night train ride. It is a fabulous moment, Hitchcockian by nature. Julieta, at her youngest point, meets two men, one of whom dies and one of whom becomes her lover. Sex, death—they are all accounted for. It is the late 1980s—when Almodóvar first surged to prominence with his Women on the Verge of a Nervous Breakdown—and Jean-Claude Larrieu's cinematography captures the period with bright, colorful charm: the deep reds, the brilliant blues, the frizzled blondness of Julieta's post-punk haircut.
"It's a return to the cinema of women, of great female protagonists," Almodóvar said about this movie in an interview last year. Indeed, Suárez and Ugarte are each excellent as the titular Julieta, one worn down by life's cruelty, the other eager for its pleasures. They play the same character but never the same person; what has transpired between them has occasioned some immeasurable gulf.
Related: The 21 best movies of 2016
Anybody who has experienced some great, shattering grief knows this to be true. Time heals. It also ravages, rearranges, pulls apart atoms. You're born anew. The working title for this film was apparently Silence—or Silencio, in the original Spanish—which feels right, since grief so often is experienced in silent isolation. Much of this movie is about the pain of trying to keep the past sealed away or unspoken. (Almodóvar changed the title to avoid confusion with Martin Scorsese's new movie of the same name.)
I don't know why 2016 has generated so many good or great movies that are fundamentally about grief: Jackie, Manchester by the Sea, One More Time With Feeling (the documentary about Nick Cave), Other People and, arguably, Arrival. It's enough to program one brutal, wrenching film festival. But add Julieta to the list. Go see it. Run. Actually, take the train.