LG Velvet Review: A Stylish 5G Smartphone That Transforms Into a Two-Screen Foldable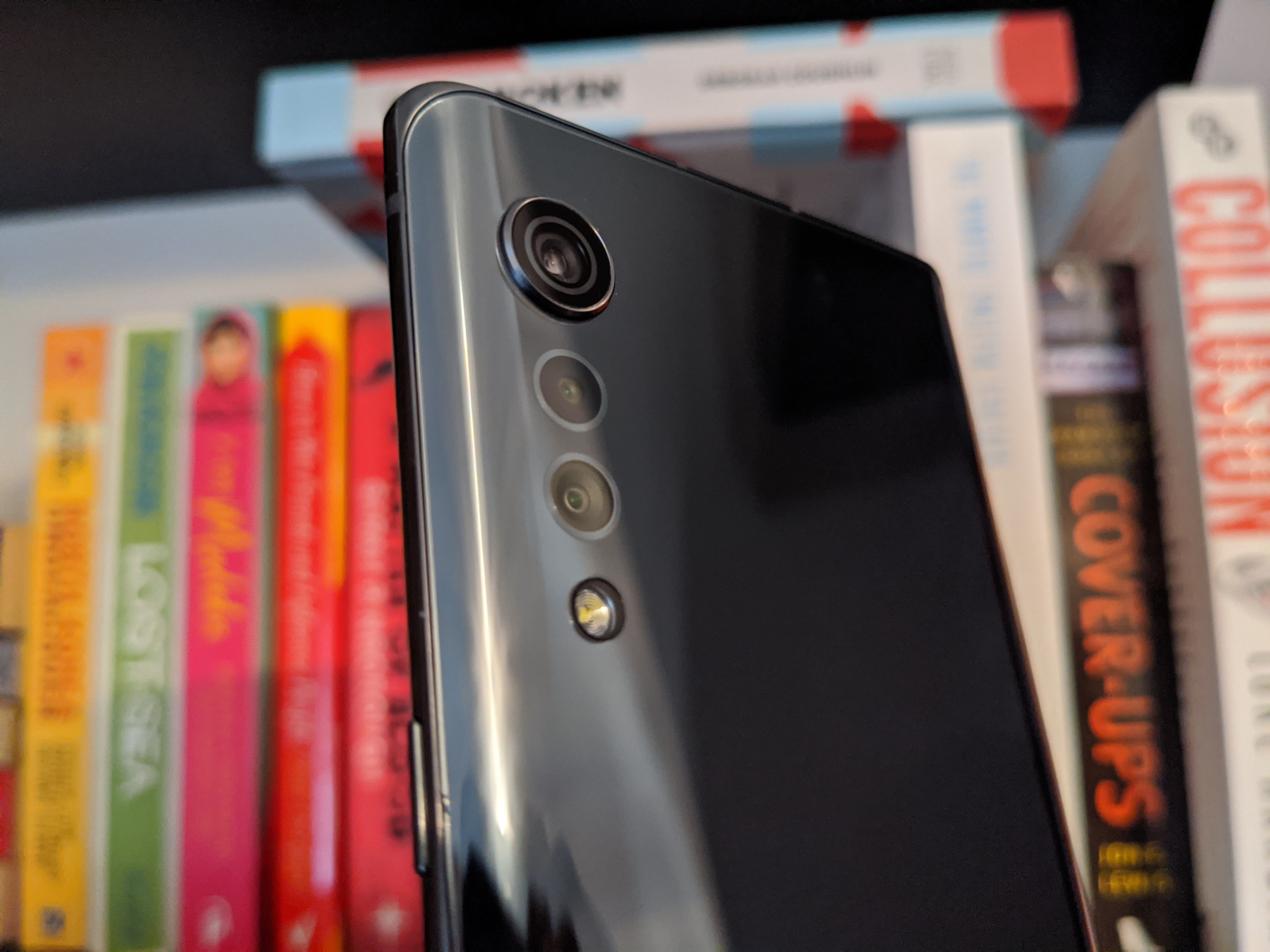 The LG Velvet is a 5G-enabled smartphone with a high-end feel and a mid-range price, offering a unique take on a folding screen experience.
The U.S. release this week marks an attempt at reinvention for the South Korean brand, which pitches the new device as an ultra-stylish and future-proofed handset which, at $599, won't break the bank. But does it compromise substance for beauty?
There's no doubt that it looks stunning, largely thanks to its sleek body and a minimalist design aesthetic. The front of the Velvet is dominated by a 6.8-inch curved OLED screen that spills into small bezels, while the back is consumed by a glossy glass.
The teardrop camera in the center-front may not be as modern as a hole-punch notch, as seen on the new OnePlus Nord, but it's definitely not offensive.
Overall, the button and port layouts are solid, with volume/voice assistance on the left and power on the right each having a nice clicky-ness to when touched. On the top sits a joint slot for a SIM and microSD card, which can handle up to 2TB. On the bottom of the Velvet is a USB Type-C charging port and, yes, a 3.5mm headphone jack.
It's light (180g) and super thin, at under 0.4 inches. In fact, the Velvet was perhaps one of the thinnest smartphones I have personally used in recent memory.
The tall frame (6.58 x 2.92 x 0.31 in) was actually a nice change from the wider Google Pixel 4XL I was previously using, and meant apps could be easily explored with one hand, handy when scrolling through Twitter or typing emails and texts.
Be warned though: it's a slippery one. Without a case—thankfully provided with the review handset—it would not be surprising to see the Velvet fall victim to drops.
Still, LG has managed to keep the device feeling premium, even when compared with devices from Huawei and Samsung, some significantly more expensive.
The camera bumps on the back of the phone are minimal, while the curved screen is bright and clear, offering you 1080 x 2460 pixel resolution at 395 ppi.
In the U.S., the LG Velvet is available in a variety of colors: Aurora Gray, Aurora Silver, Aurora Red and Pink White. The grey model tested had a nice sheen to it, but was a little on the dull side and ended up being a bit of a fingerprint magnet over time.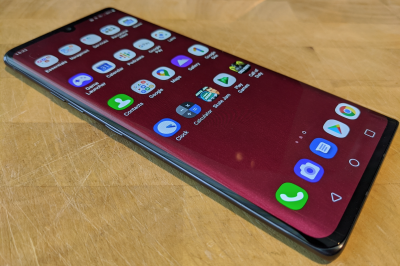 If you are buying the handset for performance alone, you may want to look elsewhere. Sure, the Velvet is 5G-enabled, but that doesn't mean it includes the latest tech. This is where slight compromises for that price tag start to become visible.
Inside, the handset is powered by a Qualcomm Snapdragon 765G, which isn't the most powerful chip available today. The Samsung Galaxy S20 flagship, for example, is home to the Snapdragon 865, offering 5G support alongside better AI, frame rates, GPU and download speed. While those specs are unrivaled, the 865 is expensive.
It's no surprise that LG opted to use the 765G in the Velvet, which lets it be used for 5G connectivity while keeping costs down. For most, it won't be a dealbreaker. Google is set to take the same approach in its next range of flagship smartphones, too.
Elsewhere, specs are solid. The Velvet has 6GB of RAM and 128GB of build-in storage. It runs on the LG UX 9 skin of the Android 10 operating system, and the main layout is easily customizable via widgets and themes. Applications are well-spaced out, and the icons can be modified between a circular or square design, which I liked.
Overall, the OS performance was quick and responsive. And the little haptic feedback touches on the navigation bar also gave off a nice premium touch.
Anyone who is used to a 90Hz or 120Hz screen refresh rate may be annoyed to read the Velvet is restricted to 60Hz, meaning the display may not feel as smooth as some of the flagship devices offered by OnePlus, Samsung, Google or Huawei.
The LG Velvet contains a 4,300mAh battery that comfortably lasts though a day of use of internet and app use, if not much more, and a pair of wireless headphones that were set up via the Bluetooth 5.1 maintained a strong connection during testing.
In terms of biometrics, the in-display fingerprint sensor was disappointing, and I found myself frequently having to rely on the backup security pattern.
The camera, too, won't outperform the quality of Huawei or Apple flagships but shoots nice stills in good light. The Velvet has three lenses on the rear: a 48MP wide, an 8MP ultra-wide and a 5MP depth sensor. On the front is a 16MP selfie camera.
The inclusion of wide-angle is always appreciated. The primary 48MP captured a good image with natural colors on a bright sunny day, but even under those conditions the ultra-wide results appeared soft, and quality was not great when zoomed in. It won't win any awards, but honestly, for most general users it will still be totally acceptable.
See some comparison shots below: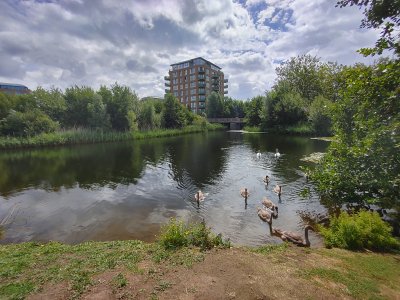 A selection of preinstalled apps were mainly centered around Google and a handful of mobile games, including Asphalt 9, Sniper Fury and Modern Combat 5. The speakers were loud and clear while playing without headphones—no complaints.
While it may sound a little standard so far, the Velvet has a trick up its sleeves thanks to an accompanying dual-screen case, which is LG's take on a foldable design.
I was not 100 percent convinced after trying out an earlier version of the case, however I found myself enjoying the two-screen experience of this updated model.
Sure, it's not as technically impressive as the Samsung Fold or Huawei Mate X (it is essentially a case with another HD screen attached) and there's little getting around the fact that it turns your ultra-thin Velvet into a very chunky boy, but having extra real estate worked surprisely well when scrolling through Twitter on the right and an email inbox on the left. And it promises to work as a controller on some gaming apps, too.
The new dual case has a nice matte finish, and even a clock/notifications screen on the front, but does also require a proprietary adapter to charge when in use. It turns on a full 360-degree hinge, and was sturdy enough to double as a stand-in testing.
Choosing to add the dual-screen case complicates the entire deal, however, as its $199 price tag changes move the Velvet significantly further from that mid-range territory—becoming a lot harder to justify a purchase when the base cost surges to $800.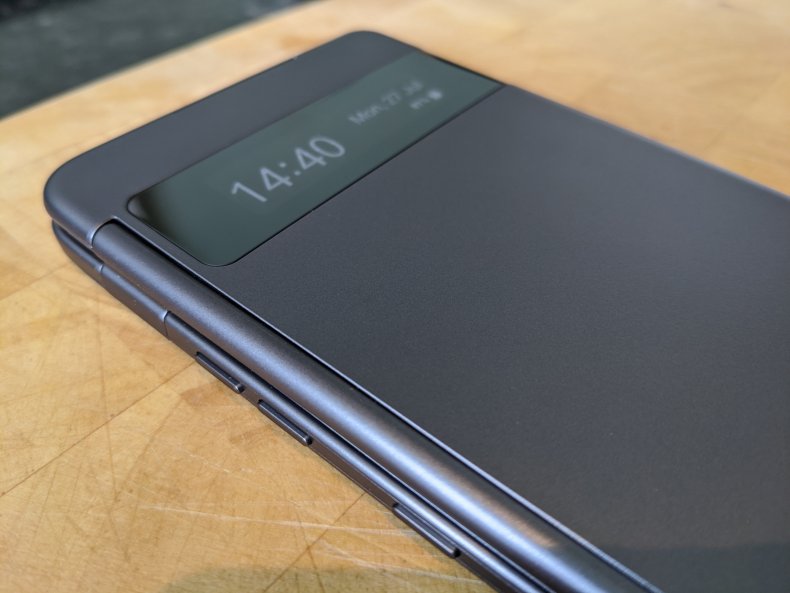 The LG Velvet 5G was made available for purchase via AT&T on July 22, and is set to be followed by operators T-Mobile and Verizon later this summer.
The device will be available in AT&T retail stores from August 7, where new customers can pick it up for $10 per month on a 30-month installment payment plan. Verizon will offer the Velvet access to its 5G network that is coming later this year, LG said.
Does the Velvet compromise substance for beauty? The short answer is yes. However, it's really nice to see LG take some risks with a new design.
In my opinion, it's an extremely good looking smartphone that often seems to be more in competition with itself than rival smartphone makers:
It has an attractive glossy frame that requires a case so it doesn't slip from grasp. It is marketed as a 5G-enabled smartphone in a time before 5G is widely available for the mainstream consumer, and it's dual-screen accessory not only boosts the base price further from the pitched mid-range territory but also hulks out that ultra-thin body. Despite issues, however, the device was still a pleasure to use.
Ultimately, the LG Velvet may struggle to win a fight with the OnePlus 8, Google Pixel, Huawei P40 or iPhone SE, but it will still look good while trying.