Review: Nelson George's Latest on Michael Jackson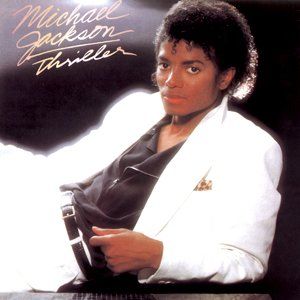 Journalistic decorum demands that when someone in the public eye dies, an obituary should accentuate the positive, or at least the neutral, aspects of the person's life while acknowledging the unsavory details in a perfunctory way, if not glossing over them entirely. This rule was tougher to follow after Michael Jackson died. Despite a superlative body of work, Jackson's often eccentric behavior and tawdry scandals loomed larger than his art in his later years, to the point that it's now seemingly inextricable from the plastic surgery and "Wacko Jacko" headlines. Cultural critic Nelson George tries to thread the needle with his new book, Thriller: The Musical Life of Michael Jackson, an analysis of Jackson's discography in which the art and the artist have been forcibly separated.
Naturally, George's laser focus on Jackson's artistic life gets more intense the further into his adulthood and later into his career the book goes. Jackson's origin story is important, as many of its details inform one of the ripest periods of Jackson's career, as the mannish boy at the center of The Jackson 5. Much has been made—most of which by Jackson himself—about the influence of his father, Joseph, who was by most accounts a cruel, relentless taskmaster who never spared the rod. Jackson often allowed his father's shadow to remain over his career, including a memorable interview in which he confessed to being so afraid of his father as a child that he would sometimes regurgitate at the sight of him. (Joseph's classy response: "He regurgitated all the way to the bank.") George shrewdly puts Joseph in his place, acknowledging that some of Jackson's success is owed to his father's ruthless work ethic, but also demystifying him in a way Jackson never did. Joseph, George argues, wasn't a unique authoritarian, merely a working-class guy who exerted power and control in his family because he couldn't do it anyplace else. Besides, Jackson's mother, Katherine, noticed her son's talent first anyway.
That talent, Jackson's sui generis voice and intuitive knack for presentation and spectacle, dominate George's book, which is disproportionately focused on Thriller, the biggest album of Jackson's—or anyone's—career. There's room in George's dissection for the familiar riffs, such as the African origins of the "Mama-se, mama-sa, ma-ma-coo-sa" chant in "Wanna Be Startin' Somethin'," as well as unique takes such as a discussion of how Jackson's boyish charm allowed him to pull off "PYT (Pretty Young Thing)" in a way its writer, Luther Ingram, could not have. Like most of George's work, Thriller weaves quickly between its subject and its author, an approach that worked seamlessly in his previous books The Death of Rhythm & Blues and Hip Hop America, but might seem off-putting to readers looking for a straightforward narrative of Jackson's life without the sensationalist fringe. But as an analysis of Jackson's output, which should be the most important part of his legacy, Thriller is a like having a refreshing and fascinating conversation with a man who's spent far more time thinking about Jackson's music than his demons.