The Hotel Moody: A Review of Rick Moody's 'Hotels of North America'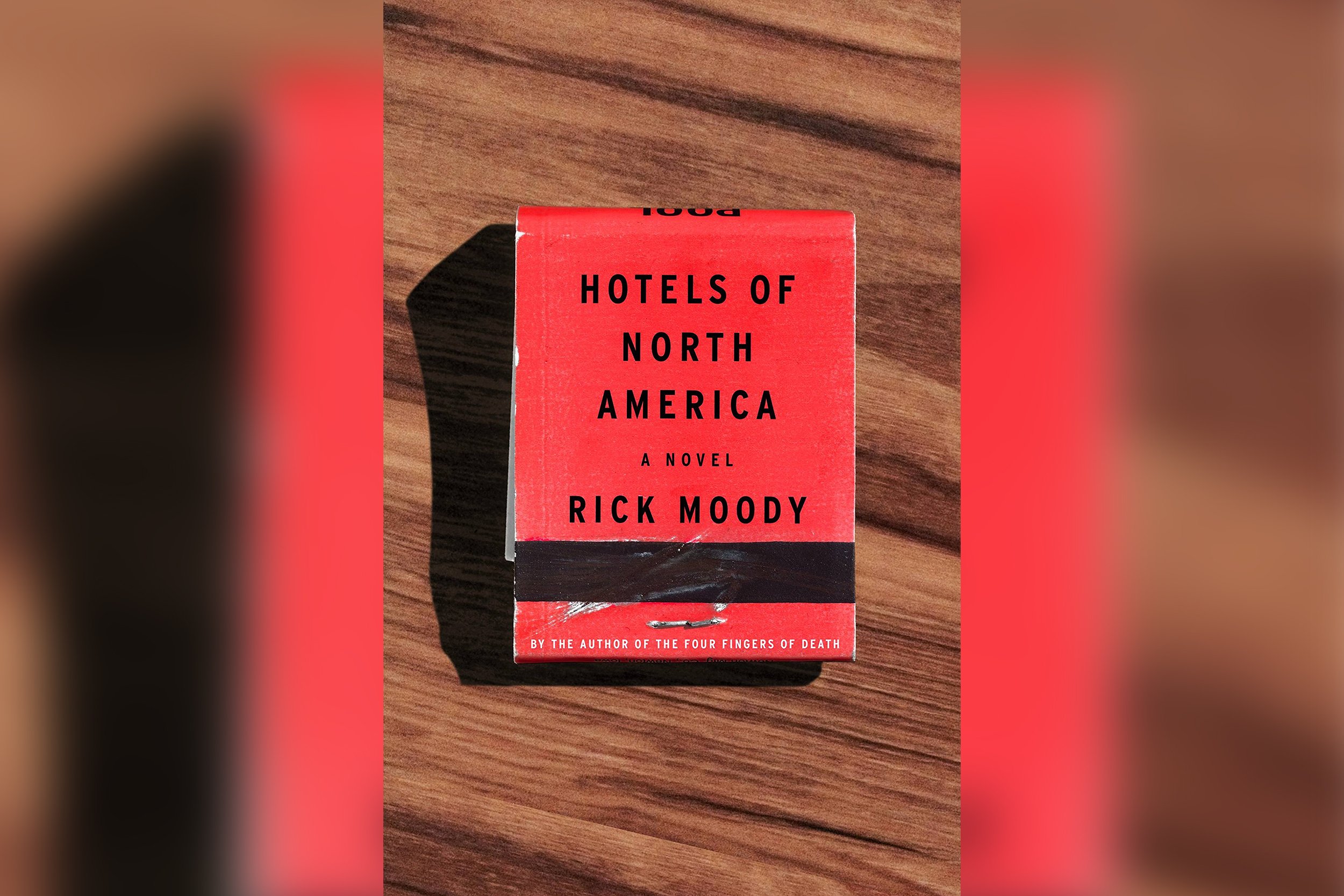 Rick Moody is not the worst writer of his generation. Far from it, in fact. But the qualifier has been necessary, sadly, since the novelist and critic Dale Peck called him precisely that in The New Republic in 2002. Ostensibly reviewing The Black Veil, Moody's memoir of his ancient New England ancestry, Peck wrote of Moody's entire body of work, "if you honestly do not believe that this is bad writing, then you are a part of the problem." Peck was then becoming famous for his hatchet jobs, and none was as vicious as that. I know Peck, and I am fairly certain he regrets the tone of the Moody review. Nevertheless, the charges became infamous in a literary world of gossamer egos always ready to witness a true shredding. And so, more than a decade later, the insult is necessary to acknowledge, like some deformity on a beloved uncle's face. There's no use pretending it isn't there.
Moody's latest novel is called Hotels of North America, his sixth in an oeuvre that includes suburban classics like The Ice Storm and Garden State. Hotels is something of a digito-epistolary novel, composed entirely of online hotel reviews written by a motivational speaker named Reginald Edward Morse and posted on RateYourLodging.com (there is also an afterword by "Rick Moody"). Throughout the novel, Morse's shattered life takes on ever sharper edges, as he plows into the desultory American landscape with all the eagerness of a middle-aged man of waning prospects.
The hotel, writes the fictional Greenway Davies of the equally fictional North American Society of Hoteliers and Innkeepers in the book's introduction, is "a place somewhere between your everyday, commonplace life and a dream world where your every whim is catered to and your every appetite fulfilled." Motels and hotels are also one of the great tropes of American literature, made most famous, perhaps, by the travels of Humbert Humbert and Lolita, especially in the classic scene inside the Enchanted Hunters. The Shining by Stephen King and The Hotel New Hampshire by John Irving are also classics, though lesser ones, of hospitality literature, wherein the hotel is a means to explore the psychological nooks of the American project, what with porn on Pay-Per-View and the Gideon's Bible gathering dust in the nightstand.
The challenging thing about Hotels of North America is that while Morse (note that his name, like Moody's, bears a hint of the Mayflower) is loquacious and articulate and forthright, he can speak only through the medium of the online review. It is a clever medium on which we often reveal far more about ourselves than about the business we are purportedly reviewing. Nevertheless, it does mean that the story proceeds piecemeal, with the framing device effectively dampening the novel's narrative thrust, sort of like a fancy dress that makes actual movement difficult. We do learn, eventually, that Morse has a paramour named K., a name that somewhat too obviously evokes Kafka. He also has a daughter from whom he is estranged. "I am a father who wanted at all costs to keep his daughter away from bedbugs," Morse writes while preparing to meet her for a visit at the Capri Whitestone, an actual (though shuttered) motel of deeply poignant solitude at one of New York City's inglorious edges.
Moody's sweet spot in Hotels is this kind of quotidian detail tinged with some deeper existential unease: Fear and Trembling at the Holiday Inn, if you will. Over and over, with an impressive attention to the nuances of the hospitality industry, Moody manages to suffuse your average roadside lodging with a kind of life-sapping dread: Everything is cheap, disposable, reeking of cleaner and death. "The Jacuzzi was just a big bathtub with a few extra jets of water, loud enough that it could cover over just about any cries of despair," he writes of one hotel. Of another: "The young man at the front desk looked like there was no sorrow he had not experienced." Entering a room, he wonders about those who have come there before, so to speak: "Should we not be trying to create a national conversation on the subject of cleaning the unlaundered bedspreads of the world?" As a relatively frequent patron of hotels, I have wondered about this myself. But brave is the man who actually voices the question.
This is a very literary novel, cleverly constructed and written in an arch, clever, very literary voice, at once mannered and unrestrained, like an aging patrician after his third drink: "Often, when traveling alone, I will walk into a room and feel an overpowering need to defile myself." Cheever lite, you might call it. I find it compelling. Others do not: Peck is hardly the only one to have accused Moody of indulging his own worst writerly impulses. Five years ago, Sam Sacks of The Wall Street Journal called Moody's novel Four Fingers of Death a "gimmicky excuse to indulge bad habits." Sacks ended his review as I started this one, by alluding to Peck's worst-writer aspersion. "He has chosen to embrace the reputation," Sacks thundered.
That seems too cruel. In any case, Hotels of North America is too short for too much indulgence on its author's part. But if Moody can sometimes untether himself from plot and character, it is because he seems more interested in existential truths than novelistic conventions. This novel is, as "Rick Moody" says in the afterword, "a collection of writings about what it means to be alone." It is short and plangent, and while not exactly riveting, it is frequently beautiful. If it were a hotel room, you'd give it four stars.